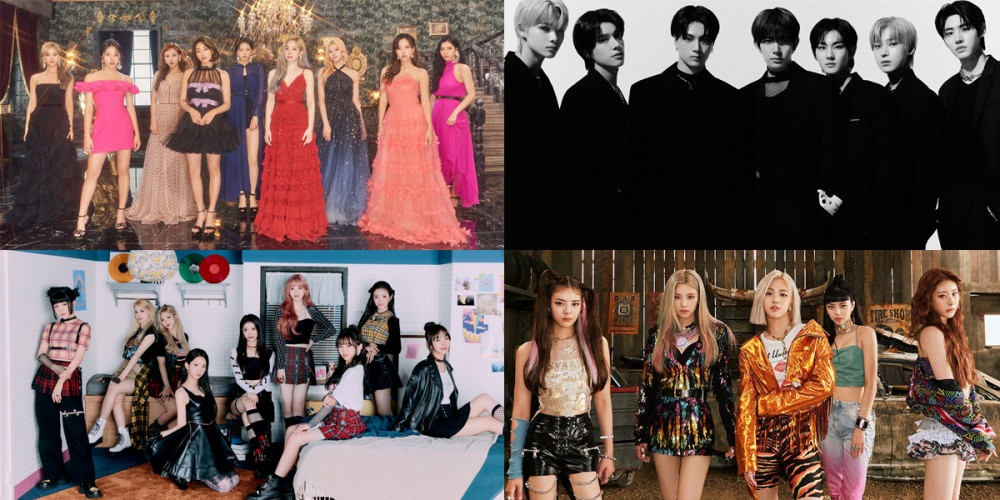 Gaon chart has updated its certifications for the month of March.
First, in the album sales categories, these albums were certified double platinum for surpassing 500,000 copies in sales: TWICE's 'Feel Special' and ENHYPEN's 'Dimension: Answer'. Next, these albums were certified platinum, meaning they've surpassed 250,000 copies in sales: ITZY's 'Not Shy' and Kep1er's 'First Impact'.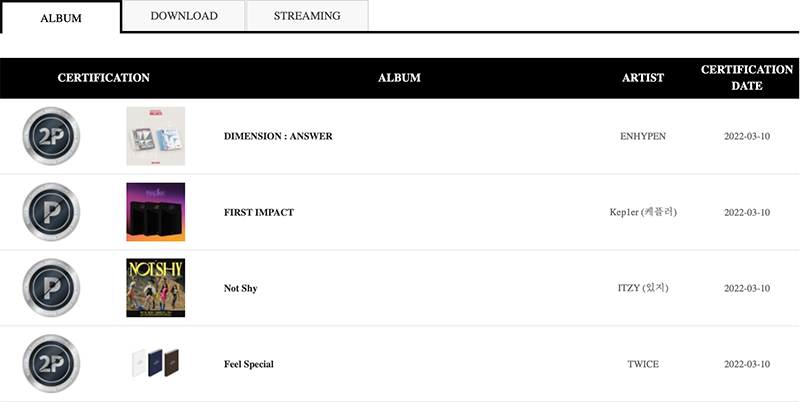 In the downloads category, Jang Bum Joon's "Your Shampoo Scent In The Flowers", OST Part. 3 for tvN's 'Melo Is My Nature', was certified platinum for surpassing 2.5 million downloads.

Finally, in the streaming category, BTS's "Butter" and the 'Show Me The Money 9 episode 1' track "VVS" (feat. JUSTHIS)(Prod. GroovyRoom) have been certified platinum for surpassing 100 million streams.