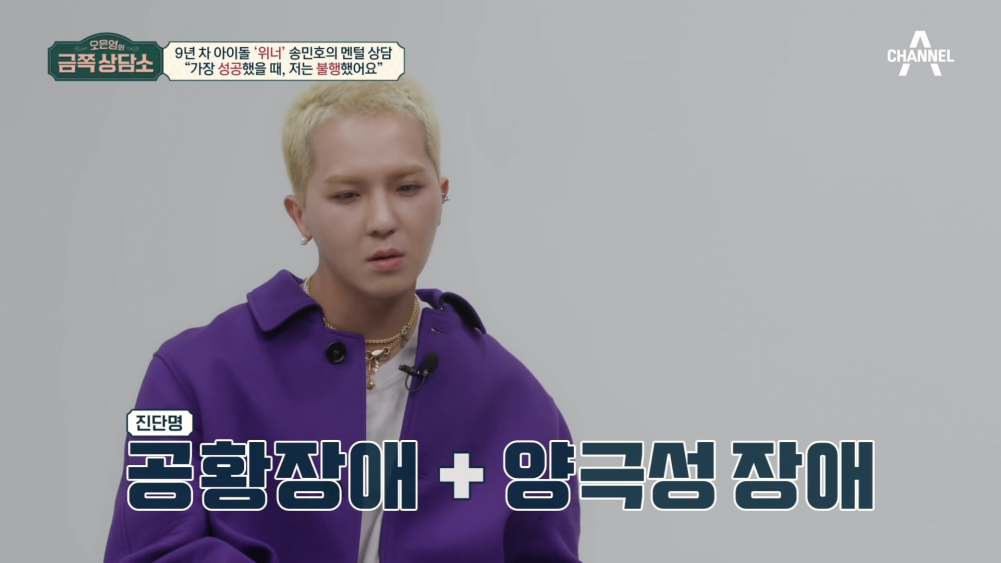 On the episode of 'Oh Eun Young's Gold Counseling Center' that aired on March 25th, WINNER appeared as special guests to receive counseling from doctor Oh Eun Young.
On this day, the members shared some of the deep things that they have been keeping from each other. Song Min Ho shared that he had actually been diagnosed with panic disorder and bipolar disorder since 2017. Song Min Ho explained, "In 2017, I started getting panic disorder where I couldn't breathe and was about to die. That's how I started going to the doctor. I was diagnosed with panic disorder and bipolar disorder so I am getting treatment and medicine for them."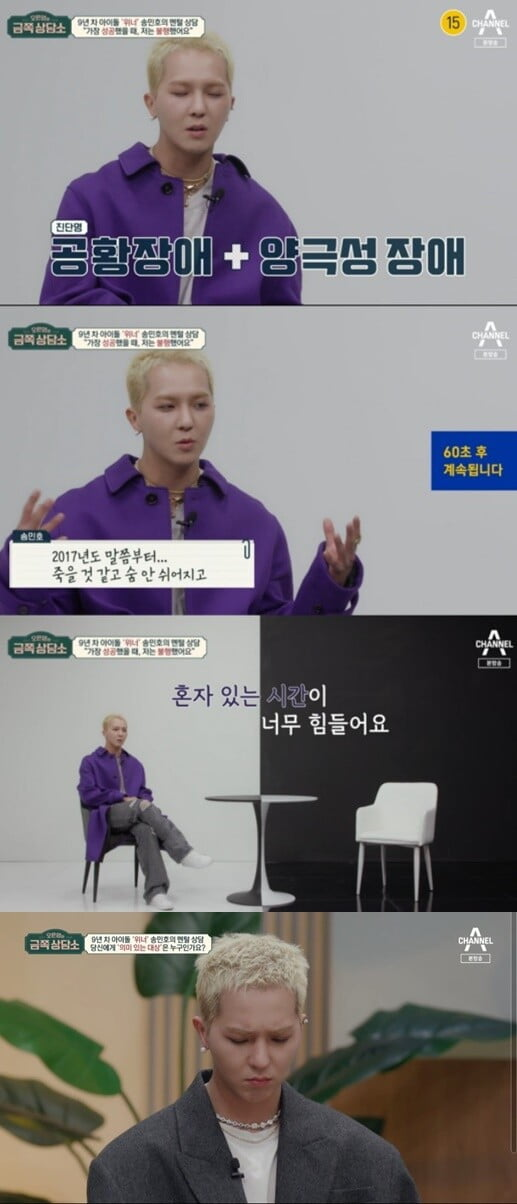 When the members heard Song Min Ho's confession, they all looked surprised. Everyone was surprised when Song Min Ho elaborated on when he first experienced the attack. He explained it was when his first solo gained much popularity, and he became successful in entertainment shows and even received recognition for his art skills. Song Min Ho explained, "There was a time when I went to film 'New Journey to the West' and 'Kang's Kitchen,' I was having a real hard time so I would cry when we stopped filming when no one was watching and then go back to filming again." He added, "When the cameras stop rolling, life felt like a tragedy."

Song Min Ho shared that it became a habit of hiding his darkest moments, and he stopped sharing his difficulties because he didn't want to show anyone his weak side. He shared, he's just not confident, and he doesn't have the courage to share these things with his members. Song Min Ho confessed that he is also afraid people would not understand why he is feeling this way when he is successful, and people would criticize him by telling him not to complain.