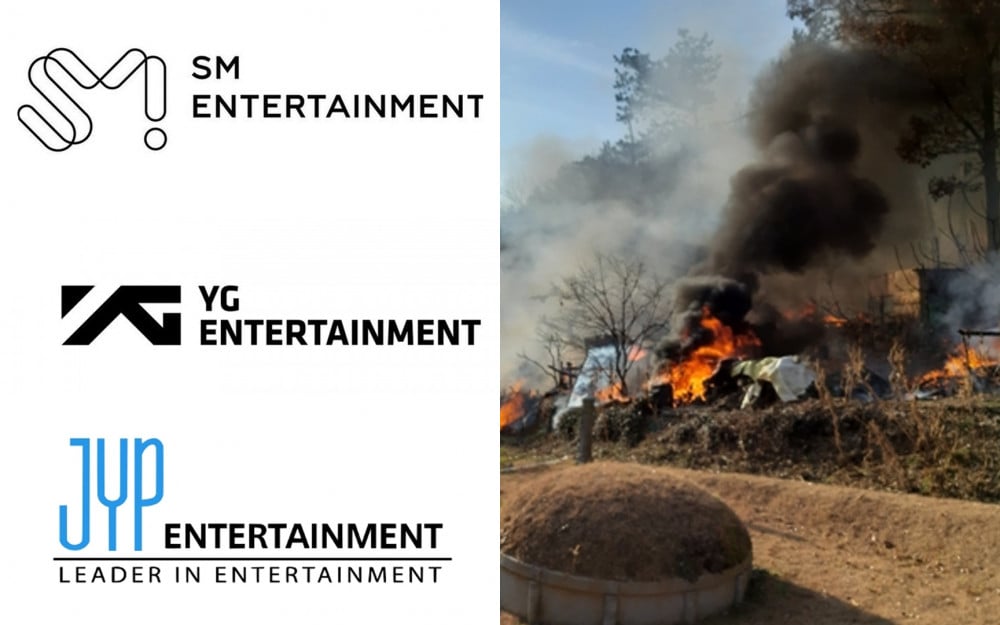 SM Executive Producer Lee Soo Man and SM Entertainment donated 500 million KRW (~407,332 USD). According to Hope Bridge, Lee Soo Man and SM sent a donation on March 8 to help recover the damage from the forest fire and aid the victims to return to normal daily life.

An SM official said, "we hope that the wildfire will be extinguished as soon as possible and the damaged area will be restored."

YG Entertainment also announced on March 10th that they donated 500 million KRW to the Hope Bridge National Disaster Relief Association for the restoration of forest fire damage and to help aid the victims.

The donation will be used to support various emergency relief items in need of the victims. YG said, "We hope that it will be of some help to our neighbors who are having a difficult time due to the forest fires."

JYP Entertainment also donated 300 million KRW (~244,409 USD) to help children and victims of large-scale wildfires in Gangwon and Gyeongbuk.

The donation will be used by the international relief and development NGO World Vision through the Gangwon and Gyeongbuk regional headquarters to support low-income families and children severely damaged by the wildfires.