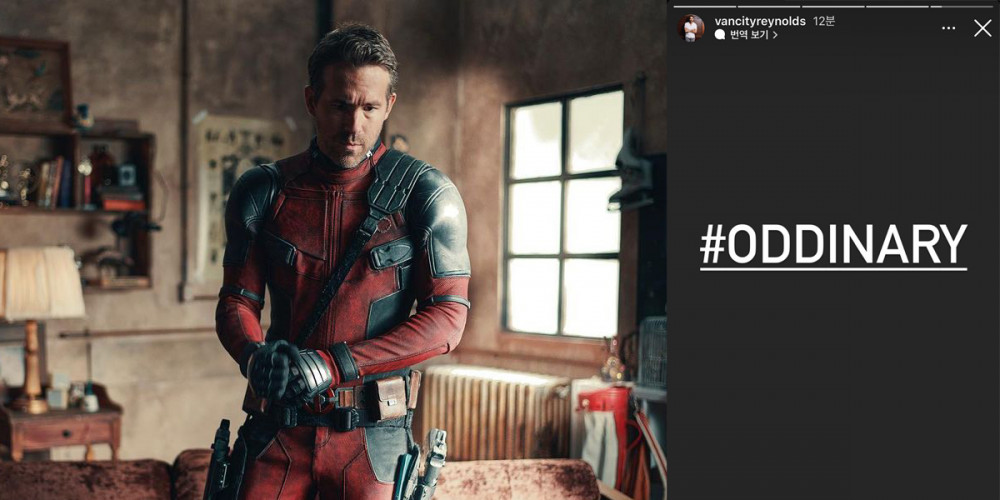 Ryan Reynolds thinks you should be listening to Stray Kids's comeback album 'ODDINARY' right now.
Back on March 18, Ryan Reynolds was spotted promoting Stray Kids's 6th mini album 'ODDINARY' via his Instagram story with a simple, impactful hashtag. As many fans know, Ryan Reynolds previously revealed that he was a fan of Stray Kids and the group's positive message, conveyed through their music. The Hollywood star also met Stray Kids's Bang Chan for a video interview for the premiere of his movie 'Free Guy' in August of 2021.
Meanwhile, Stray Kids will be pushing back their comeback promotions for 'ODDINARY' and title track "MANIAC" by a week, after member Changbin tested positive for COVID-19 on March 18.