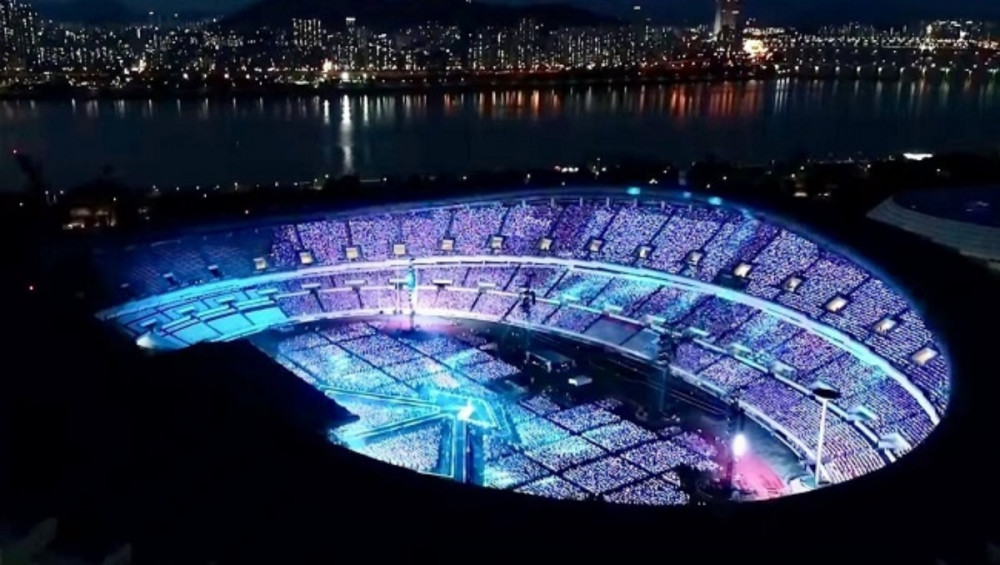 Netizens discussed how no female artist has ever held a concert at Jamsil Olympic Stadium (also known as Seoul Olympic Stadium).

On March 3, one netizen created a post on an online community titled, "A career feat that no female singer has ever achieved in Korea".
Here, the netizen revealed that this "never achieved career" was holding a solo concert at Jamsil Olympic Stadium. The netizen also added a list of Korean singers who have previously held successful concerts in the stadium, and all of these singers were evidently male artists.

The list of artists who previously held concerts at the Jamsil Olympic Stadium included:

H.O.T. (1999, 2001, two times in 2018)
Shinhwa (2005)
g.o.d. (2001, 2014)
Jo Yong Pil (2003, 2005, 2008, 2009, two times in 2010, 2018)
TVXQ (2005, 2006)
Lee Seung Hwan (2007)
Lee Seung Chul (2010)
JYJ (2010, 2014)
Lee Moon Sae (2013)
Seo Taiji (2014, 2017)
EXO (2017)
BTS (two times in 2018, three times in 2019)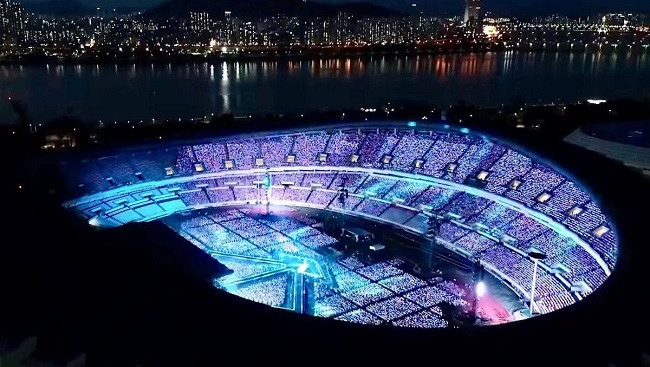 In response, some of the netizens commented:
"For real, all my friends like IU's songs, so she'll likely enter [Jamsil Stadium]! Because for concerts, you have to know a lot of songs for concerts to be really fun Lolll."

"IU is definitely capable."

"IU, let's go to Jamsil."

"IU's most recent solo concert was so full of excitement, so I think even Jamsil won't be enough."

"For IU, even Jamsil won't have enough space. [Her concerts] are so competitive Loll."

"I think TWICE can also [perform there]."

"TWICE and IU have the ability to fill the seats, but it's just that they don't."

"IU tried to [perform there] last year and this year as well, but it all got canceled. For her concert, she definitely will [hold it at Jamsil]!!! I will definitely go, I will definitely go see her."