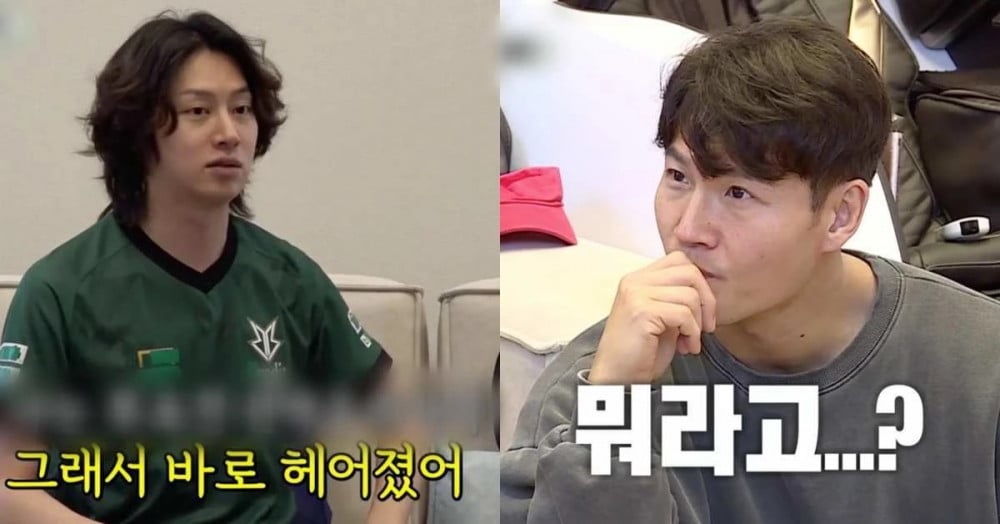 On the March 27 broadcast of SBS's 'My Little Old Boy', Super Junior's Heechul talked about a time in his twenties when he made an ex-girlfriend cry due to his obsession for games.
On this day, the cast members gathered at Lee Sang Min's new house to throw him a housewarming party. Here, Heechul garnered attention as he handed Lee Sang Min an envelope as his housewarming gift. When Lee Sang Min opened the envelope and peeked inside, he could not hide his surprise. "This is so much," Lee Sang Min said. Heechul remarked, "You can buy what you need with that."
Later, the cast members discussed reasons why couples get divorced. Despite never having been married, Heechul stole the other members' attention as he said, "In my twenties, I was obsessed with a a game called 'WOW'. It's a game that requires 25 players to defeat the boss."
Hearing this, Kim Jong Kook immediately commented, "Games are often causes for divorce." Lee Sang Min also added on, "I've heard about 5 seconds of your story and I already want to divorce you."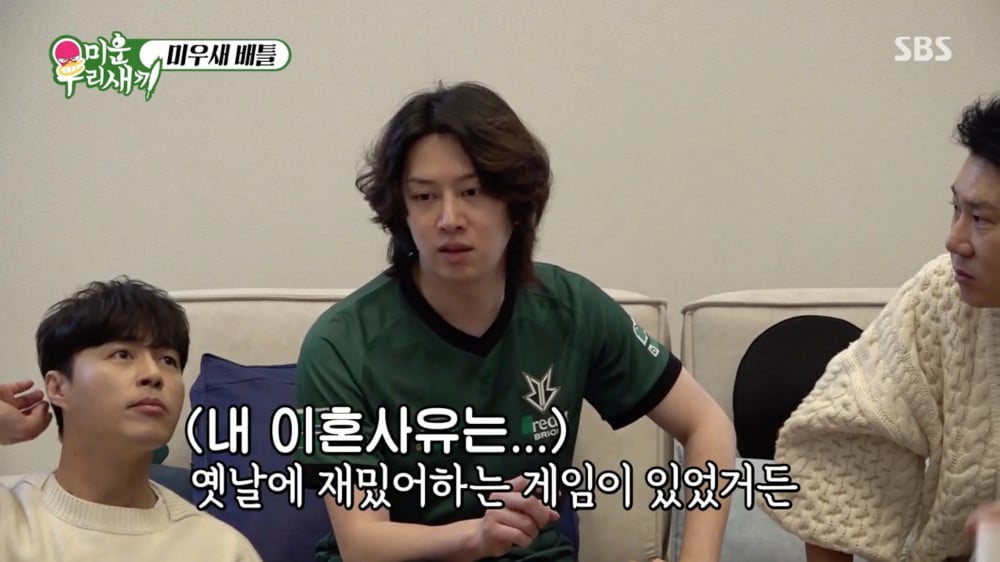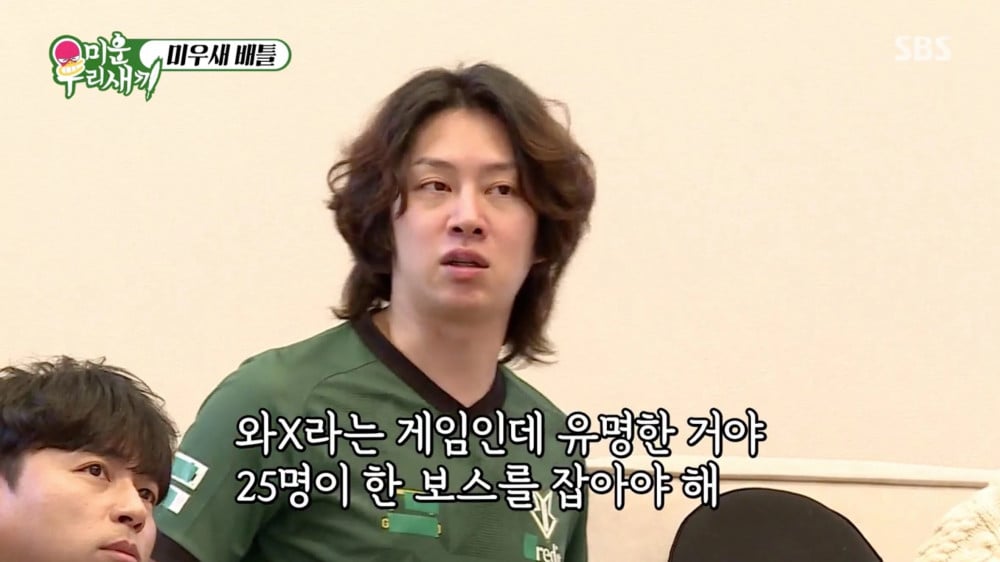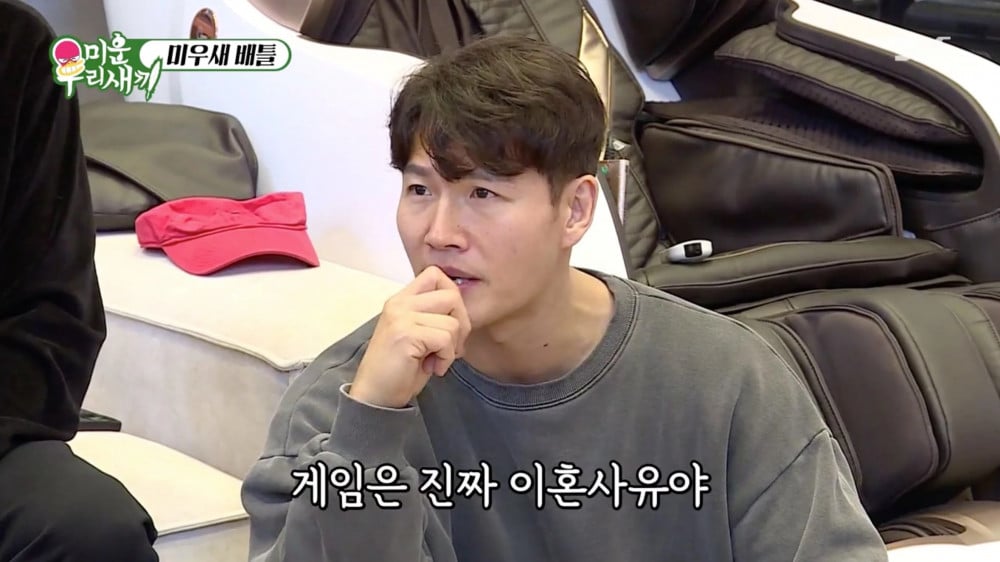 Heechul then continued his story with, "So the time was around 7:58 PM. And I had plans to go online at 8 PM. I was with my girlfriend, and suddenly, she said, 'Let's break up'. So I was like, 'Okay. You should go home now'. But then she suddenly started crying. I think she had some other things she wanted to say."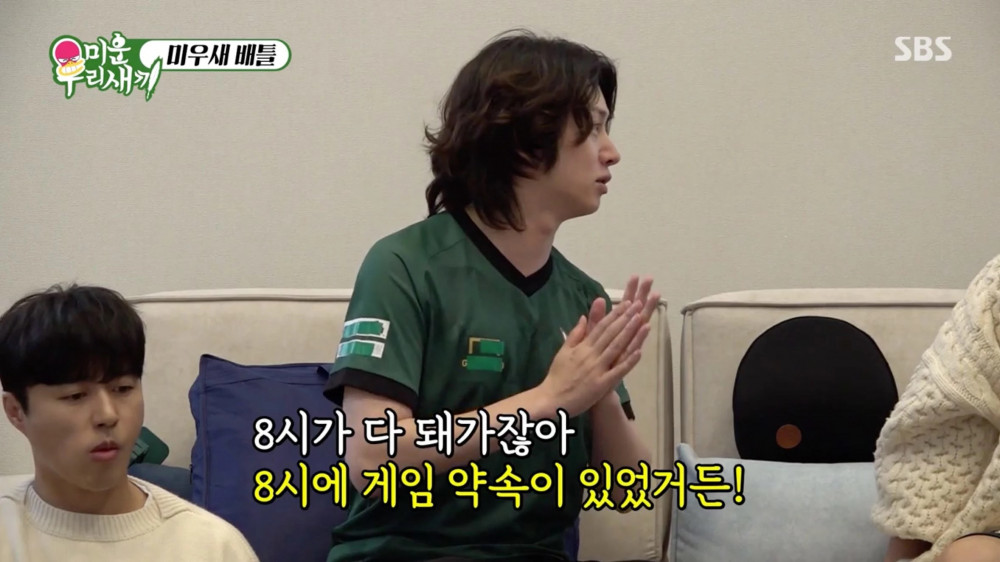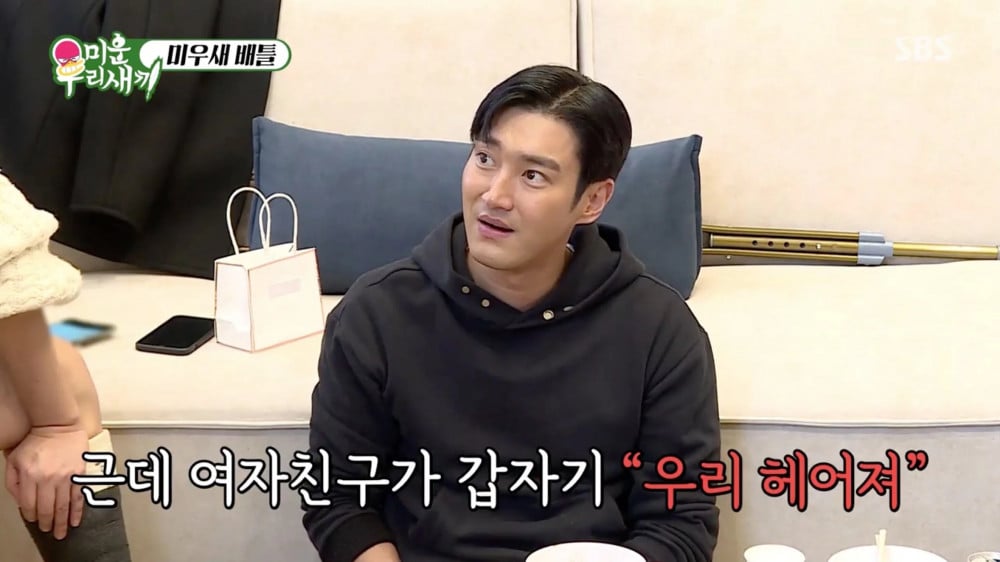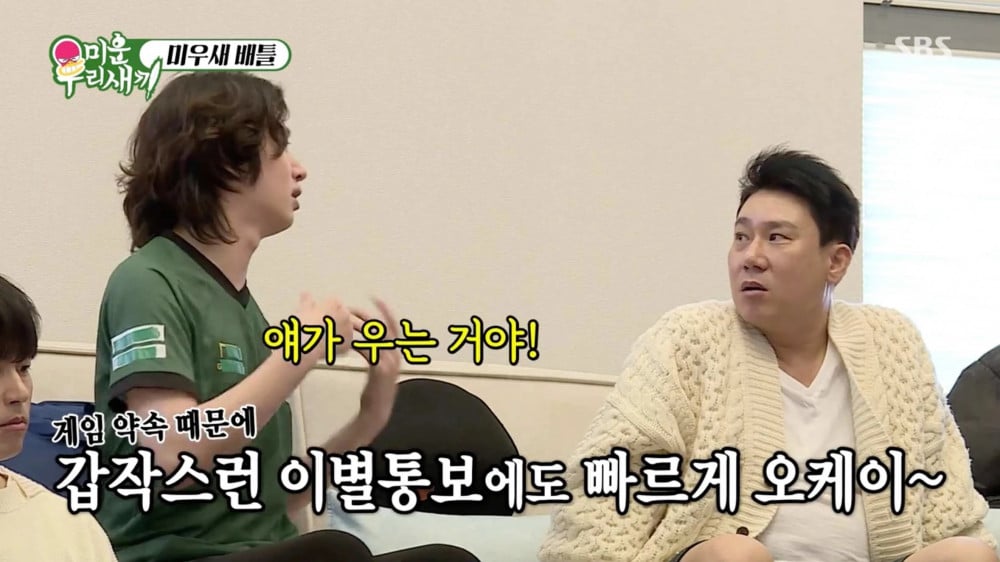 Heechul then went on, "So I had to be honest with her. I told her that I had plans with 24 other people."
Lee Sang Min criticized Heechul by saying, "You are the worst."
Heechul, however, insisted, "She suddenly told me without warning that she wanted to break up, but I made those plans with those 24 other people a week ago."