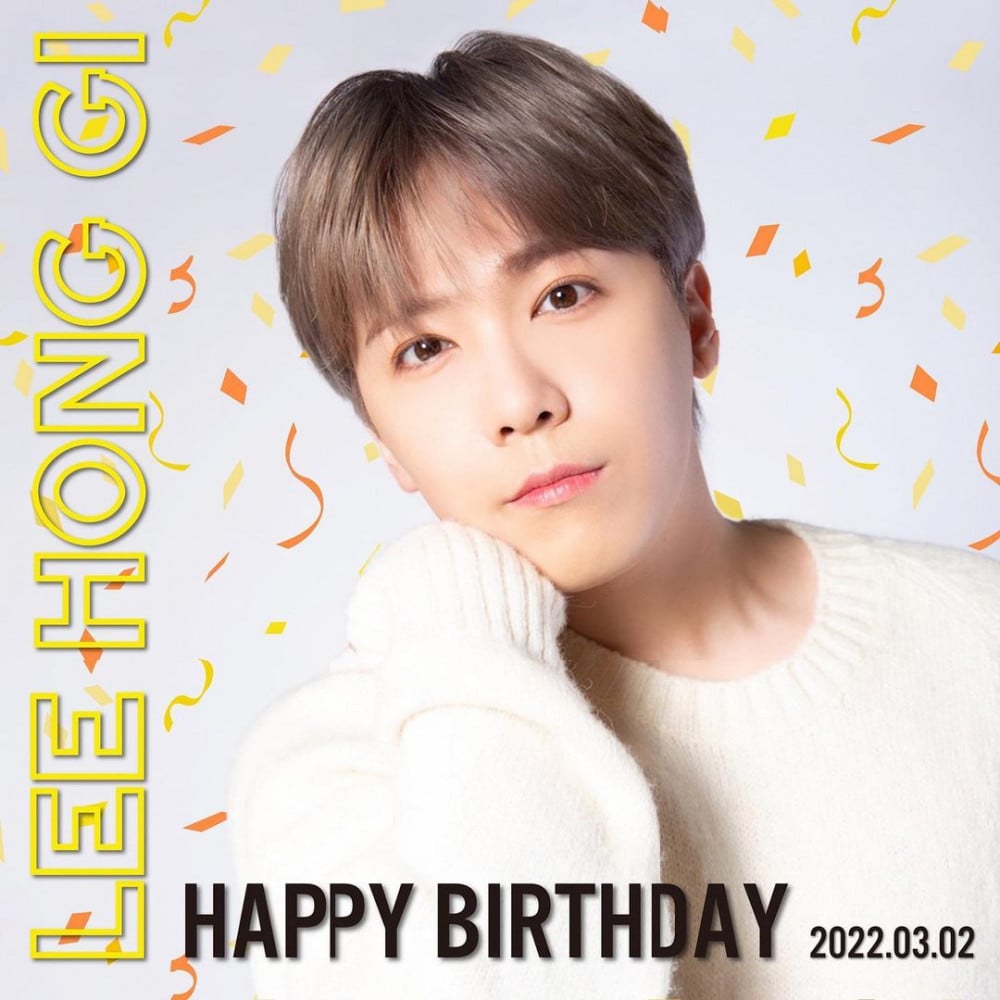 March 2 is FTISLAND member Lee Hong Ki's birthday!

Let's celebrate this beautiful man's birthday by remembering he has a lovely heart.
1. Honesty
Hong Ki has always attached great importance to honesty. He is always honest and does not hide anything from anyone. He expressed one of the reasons for his honesty in these words: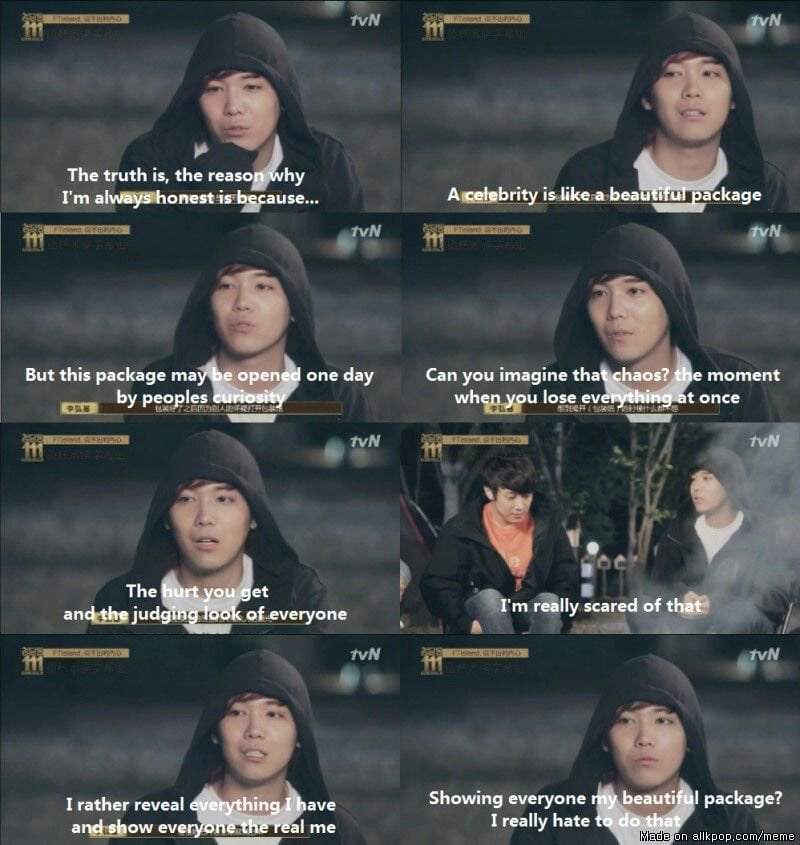 2. A Perfect Sunbae
Hong Ki is a very good brother to anyone younger than him. He dote on the young groups in the company. N.Flying, Hong Ki'nin göz bebeği, onlarla o kadar iyi ilgileniyor ki, tıpkı N.Flying'in babası gibi.
He previously told his fans to support N.Flying; he said, "N.Flying will take our place while we are in the military; you love and support them." When he learned that there was no television in N.Flying's dormitory, he gave them a television as a gift. While preparing for their comeback, he sent them watermelons to eat and recharge. He has always been very supportive of them.
Hong Ki often buys meals for both N.Flying members and SF9 members.
He had special headphones made for all of the SF9 members.
At a time when AOA's Seolhyun was having health issues related to thinness, he made a comment saying health is paramount and encouraging her to eat.
3. He rescued rapper DinDin from a drunken assailant
In 2019, DinDin guest on MBC's Video Star and revealed that Hong Ki had saved him from a drunken assailant. DinDin was attacked by a drunken assailant on his way home after a night of drinking and gathering with his friends. The man hit him on the back of the head and pushed him away with his shoulder. DinDin was thinking about how to get out of this business as a celebrity. Just then, Hong Ki approached like a knight and relieved him of his worries. Hong Ki said, "You're so well-known, go home, I'll take care of it." Hong Ki quickly drove away from the drunken assailant and calmed the atmosphere. DinDin is very impressed that Hong Ki ignored his own fame to save him. DinDin said, "Since that night, Lee Hong Ki has been one of the most amazing people I've ever met. He's a real man."
4. "I believe people meet, communicate, unite and help each other to live"
In 2021, he starred lead role in the musical "1976 Harlan County". Lee Hong Ki, who was impressed by this musical about the struggle of workers in a coal mine to survive the persecution inflicted on them, emphasized the importance of values, being able to communicate and helping each other by saying, "There are many ways to live on Earth, but I believe people meet, communicate, unite and help each other to live. I thought a lot about helping and communicating with many people in the future." He was so impressed with this musical that he performed crying, beautiful angel.
5. If he had three wishes...
When asked, "If you had three wishes, what would you wish for?" Lee Hong Ki said that as one of his three wishes, he wished to be able to speak and understand all languages in the world. Being able to communicate with fans and other people from all over the world is invaluable to Hong Ki. Hong Ki is someone who knows the importance of communicating with people and values people.
6. An excellent trouble listener
Hong Ki listens to people and supports people very well. Lee Hong Ki previously hosted a radio show for 1.5 years. People would send messages to the radio broadcast; sometimes, they would talk about their troubles, their problems. Hong Ki would have been such excellent support to them that on the last radio broadcast, a listener sent a message saying, "Who are we going to share our troubles with now? Who will support us like this?" Hong Ki's eyes filled with tears when he saw this message.
7. Always with the one who is right...
Hong Ki is always with the one who is right. He does not hesitate to react when someone is wronged. Even if the person who does wrong is close, he does not stand behind him; he stands by the one who is right. For example, when it was revealed that his former bandmate Choi Jonghoon did bad things, Hong Ki did not support him and did not hesitate to show his reaction. Hong Ki didn't hesitate to respond when a netizen made a disparaging comment about SF9.
A fan: "Oppa please don't give up on Jonghoon." Hong Ki: "I've even given up."
A fan: "Jonghoon is in jail while you're wander and enjoy, can you sleep well at night?". Hong Ki: "I sleep well, eat well, and even do my toilet well."
Hong Ki shared a post on his Instagram to support SF9's comeback, with one netizen saying, "Rainbow-colored neon hair, gay moves, cute attitudes, makeup = today's male idols.". Hong Ki: "Secret accounts, anonymous accounts, lack of confidence, dissatisfaction = trolls like you."
8. Fidelity to FNC...
Hong Ki has a tumultuous relationship with FNC CEO Han Seung Ho. Sometimes they have problems. However, when the CEO gets into a difficult situation, Hong Ki does not hesitate to help. If there is anything he can do, he will gladly do it. "Is there anything I can do, I can do this if you want," he offers to him.
9. Love of soldier friends
Lee Hong Ki, who was discharged from the military last year, communicated very well with his fellow soldiers. He treated them so sincerely that they all liked Hong Ki very much. They liked Hong Ki so much that many of them signed up for FTISLAND's official fan club and took pictures of their membership cards, and eagerly sent them to Hong Ki. Hong Ki said he continued to see some of them after his discharge from the military. And even he sent them a salute with a special sign only they could understand on Radio Star.
10. Animal love
Hong Ki loves animals so much. He is very kind to them. He immediately caresses and loves not only his own pets but also the animals he encounters anywhere, and animals love him very much too. He has a friendly relationship with animals. Check out Hong Ki's cute images with animals below. He takes such good care of his animals that his dog with congenital disease has lived longer than expected.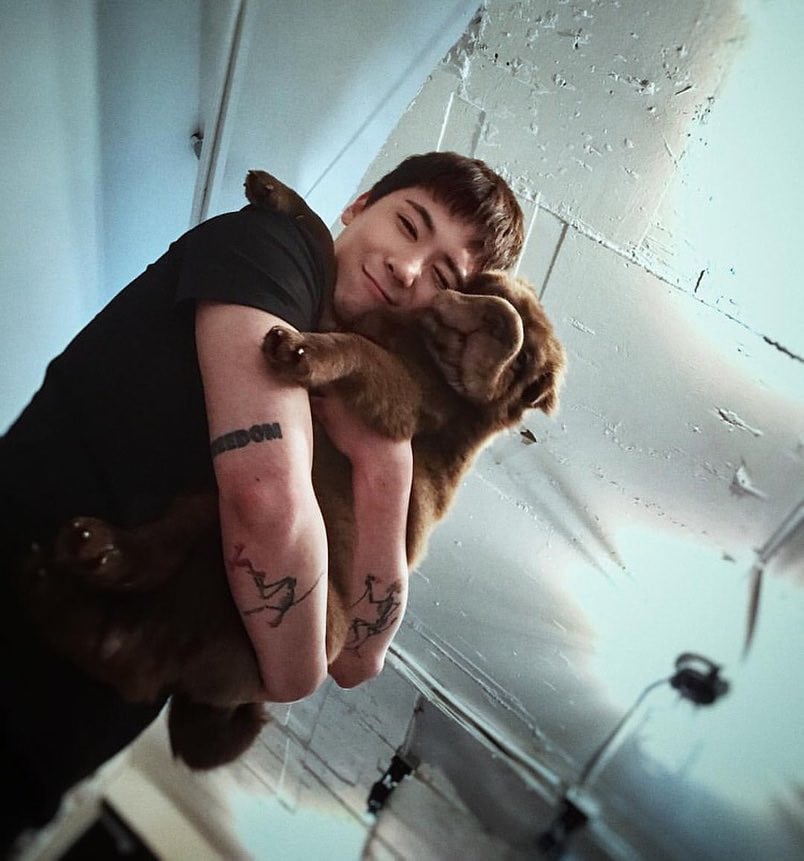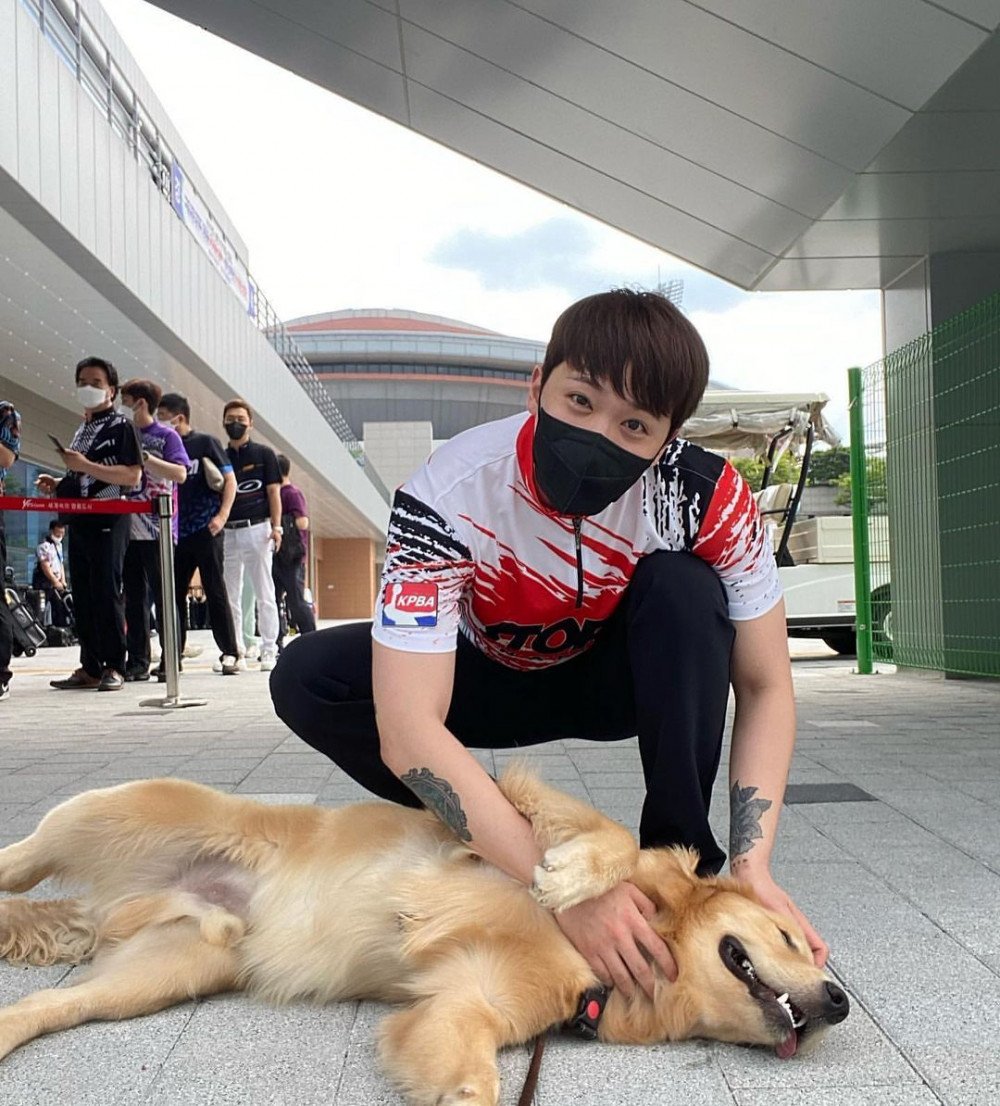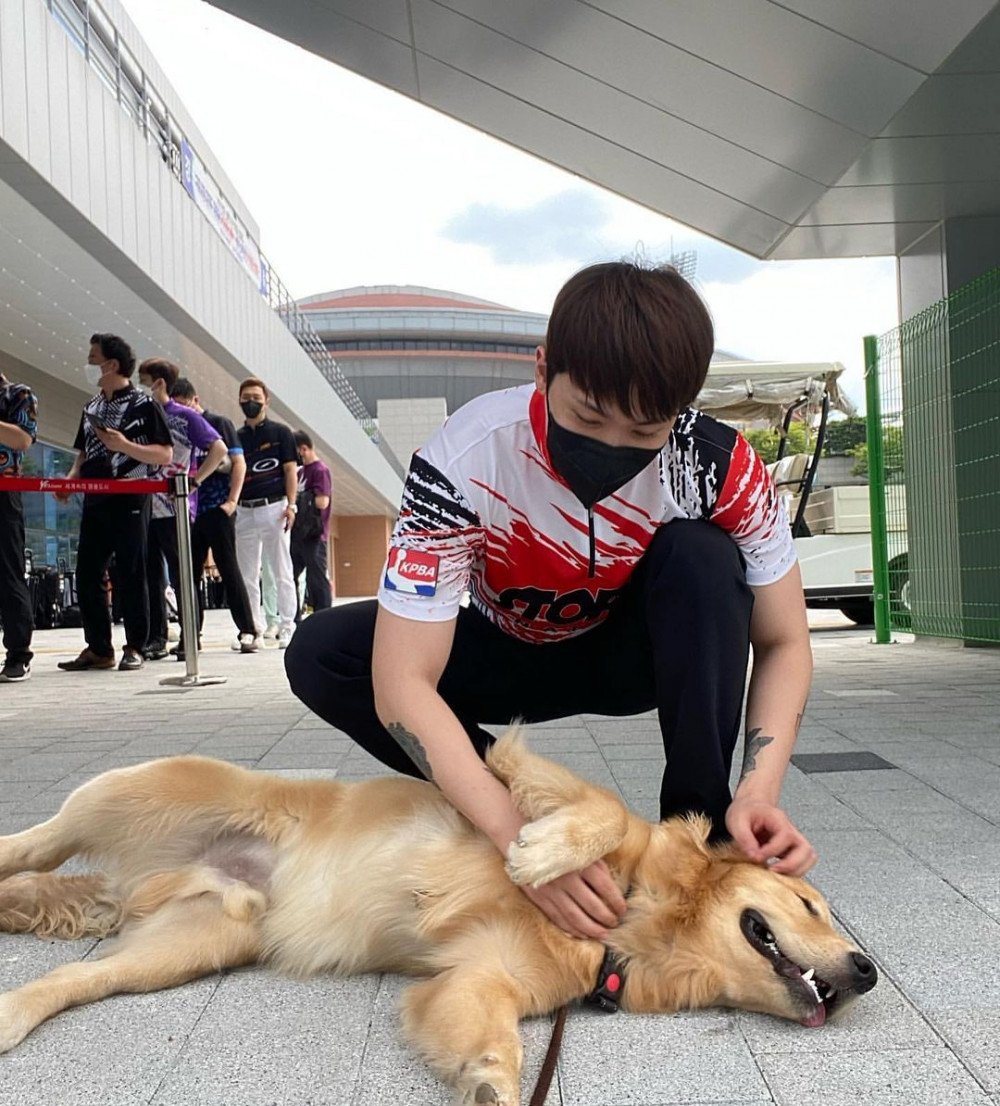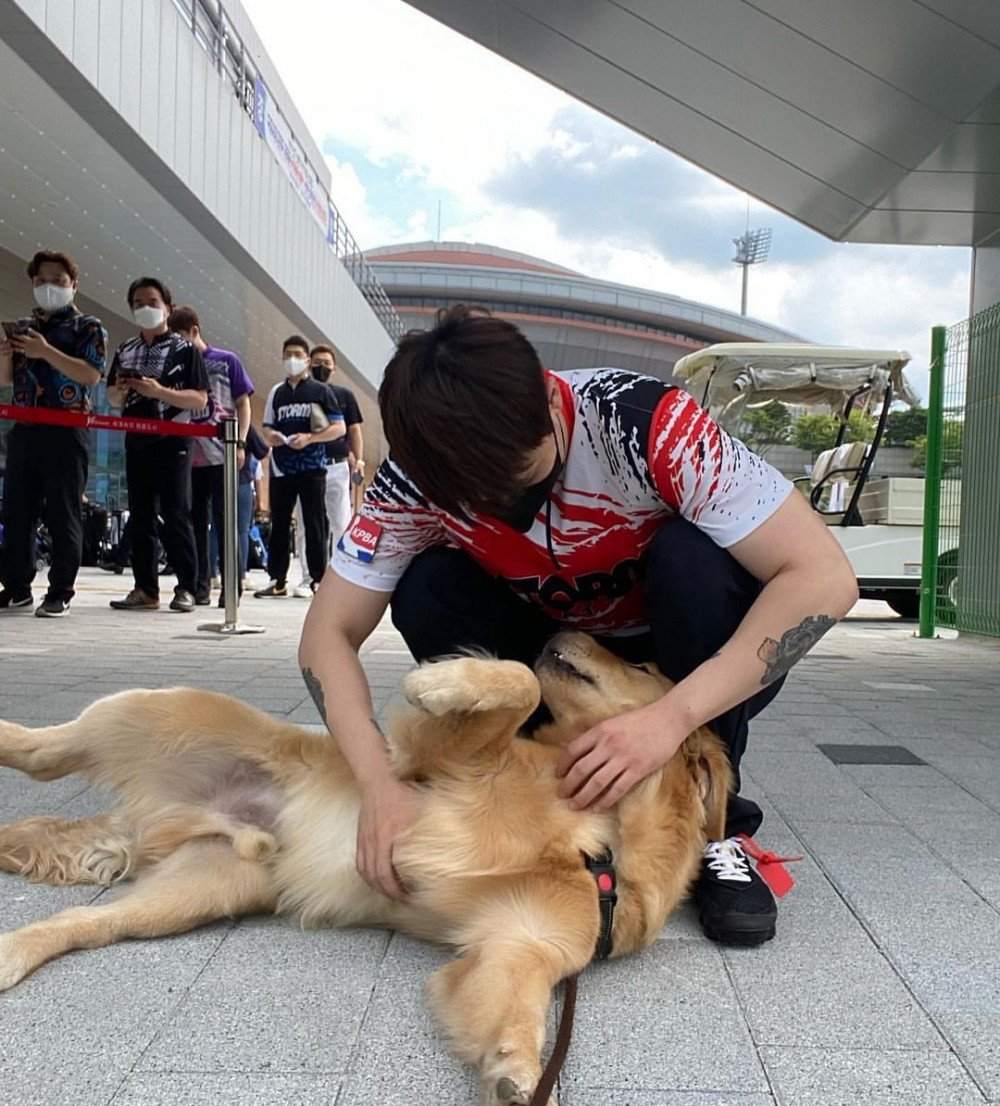 Happy birthday to our beloved Lee Hong Ki; fortunately, you have become our shining Hongstar!