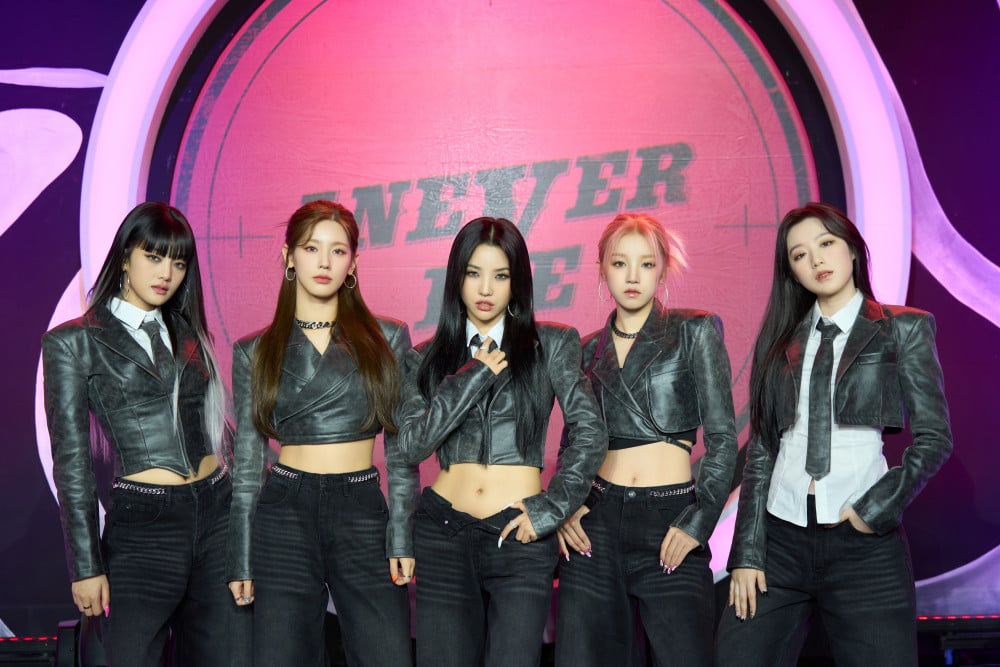 On March 14 KST, allkpop had the opportunity to attend (G)I-DLE's global press showcase for the release of their first full-length album 'I NEVER DIE.'

Finally releasing their first album in one year and two months since the release of their previous album 'I Burn' in 2021, the (G)I-DLE members shared their feelings about releasing their very first full-length album since debut in 2018. Soyeon said "I'm so curious how the audience would feel about our new performance." The members talked about the album's tracks, and Soyeon first described the album 'I Never Die,' saying, "Our first full album is about our feeling and thoughts fronting the prejudice of the world. It tells the story about confrontation and proving our value to the world."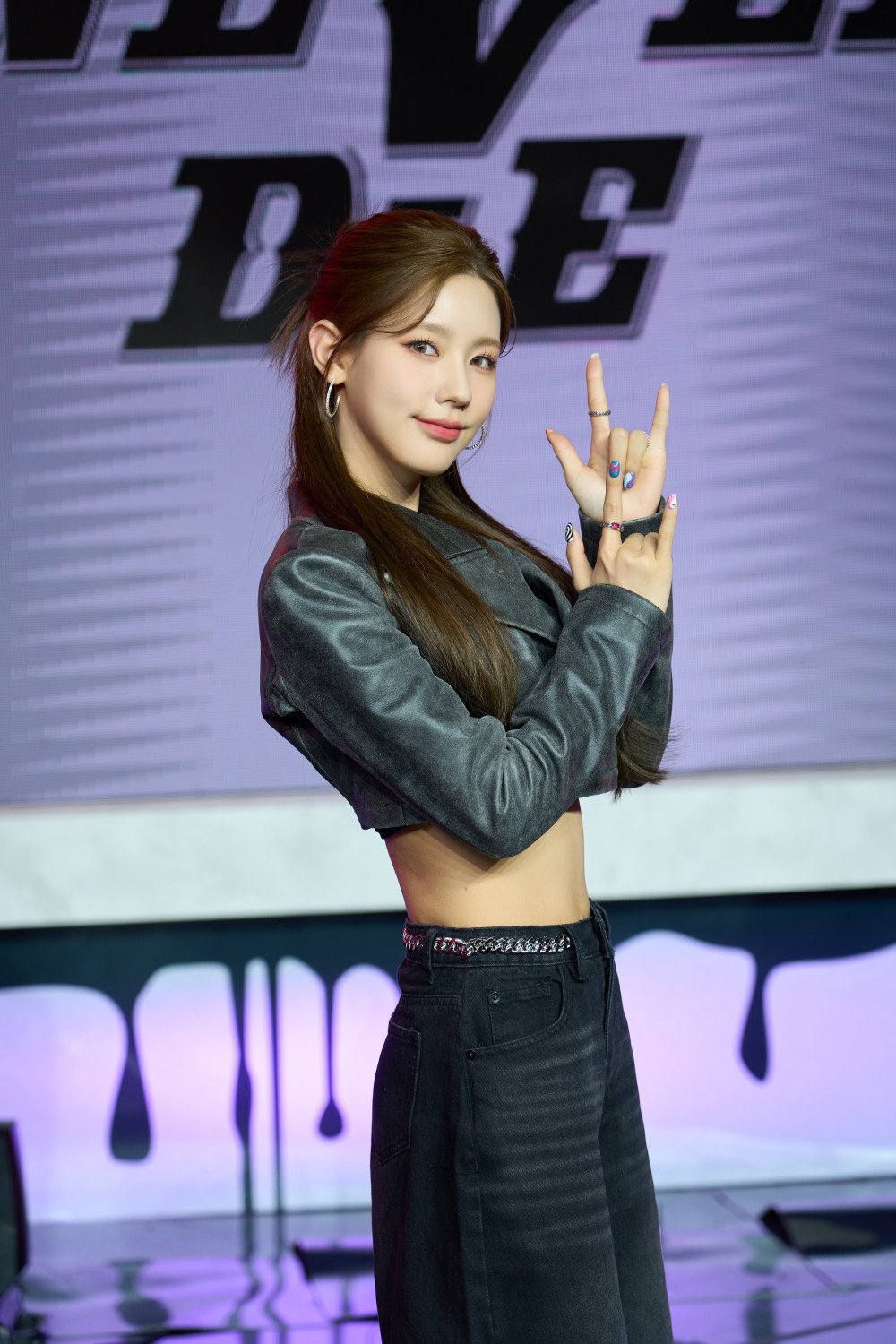 (G)I-DLE have tried three new concepts for their album, "RiSKY," "CHiLL," "and "SPOiLED." Miyeon then explained the concepts, "We tried to show our mature expressions and emotional depth through these visual concepts. 'RiSKY' shows somewhat dangerous, noir-like concept, 'CHiLL' shows laid-back, cool revenge squad concept, and 'SPOiLED' depicts a hero who's unstoppable but at the same time attractive."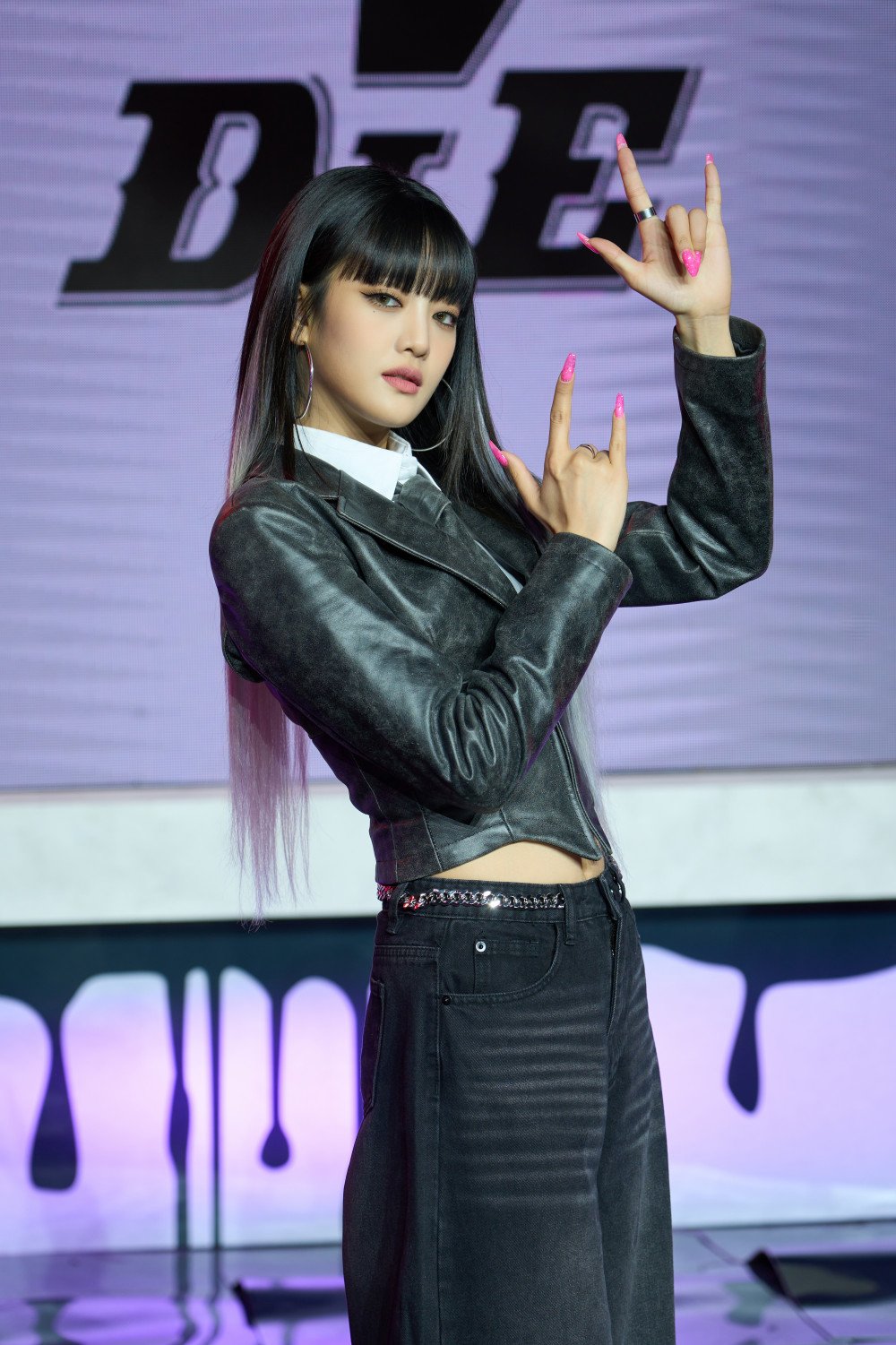 Regarding the members' participation in the album, Minnie, who took part in creating "Already" and "Escape," said, "We tried hard for our first full album and we all participated in the producing." Yuqi, who took part in the composition of "Polaroid" and "Liar," added, "It's such an honor. I've been working hard on composition. I feel really happy to add to our album and share my song with our fans, Neverland."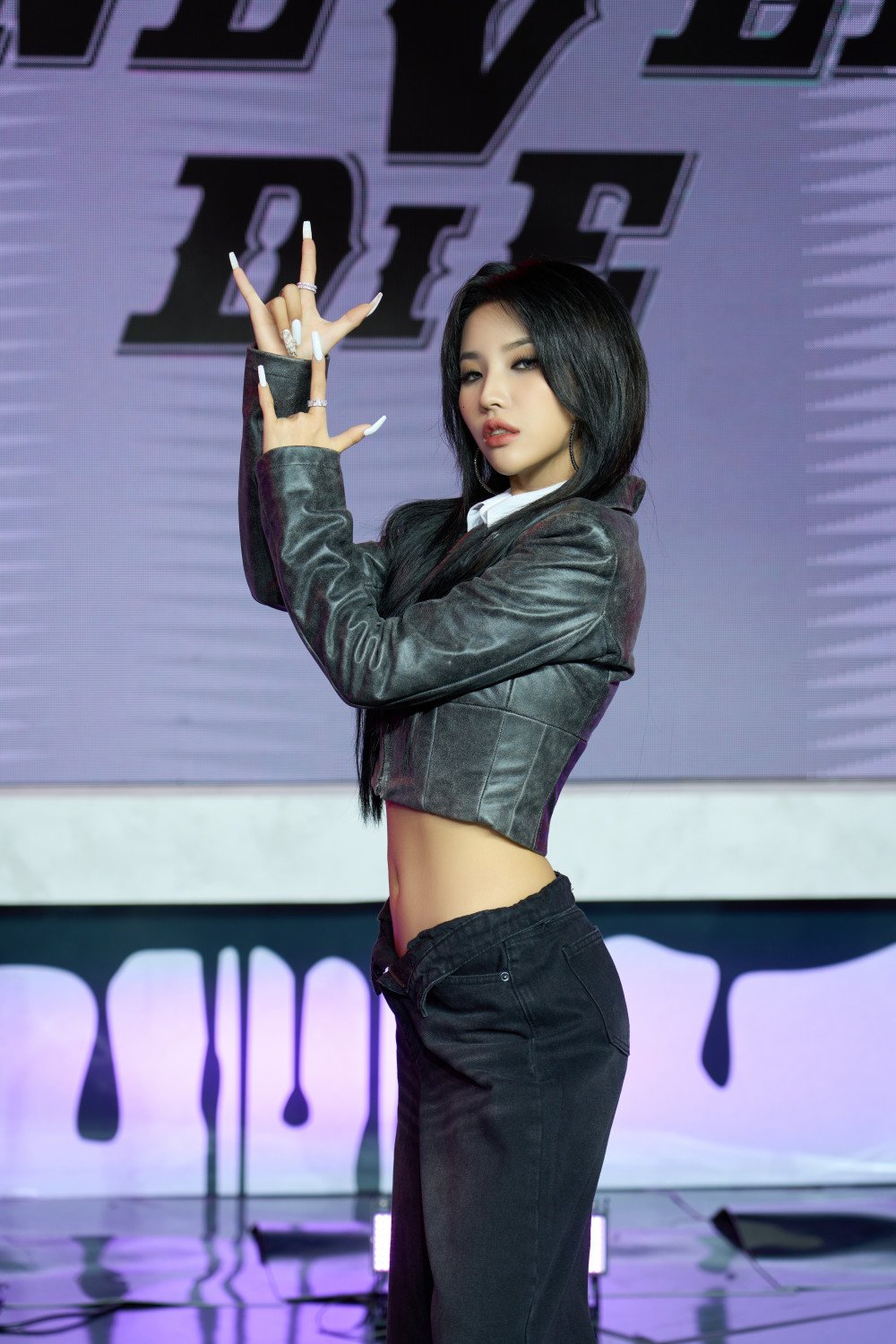 Soyeon then introduced the album's title track "TOMBOY," "This song shows (G)I-DLE's confident attitude. 'I'm not a doll, just me (G)I-DLE.' The direct lyrics tell the message that I'm just me and nothing can restrict us." Soyeon participated in the composition, lyrics, and arrangement of the lead single, who also took part in creating "Never Stop Me," "Villain Dies," "Escape," "Liar," and "My Bag," shared the things she concentrated the most in making the title track, "TOMBOY," "Of course I cared about every part of the album, but mostly I focused on visual aspect. I really wanted to show the new side of (G)I-DLE."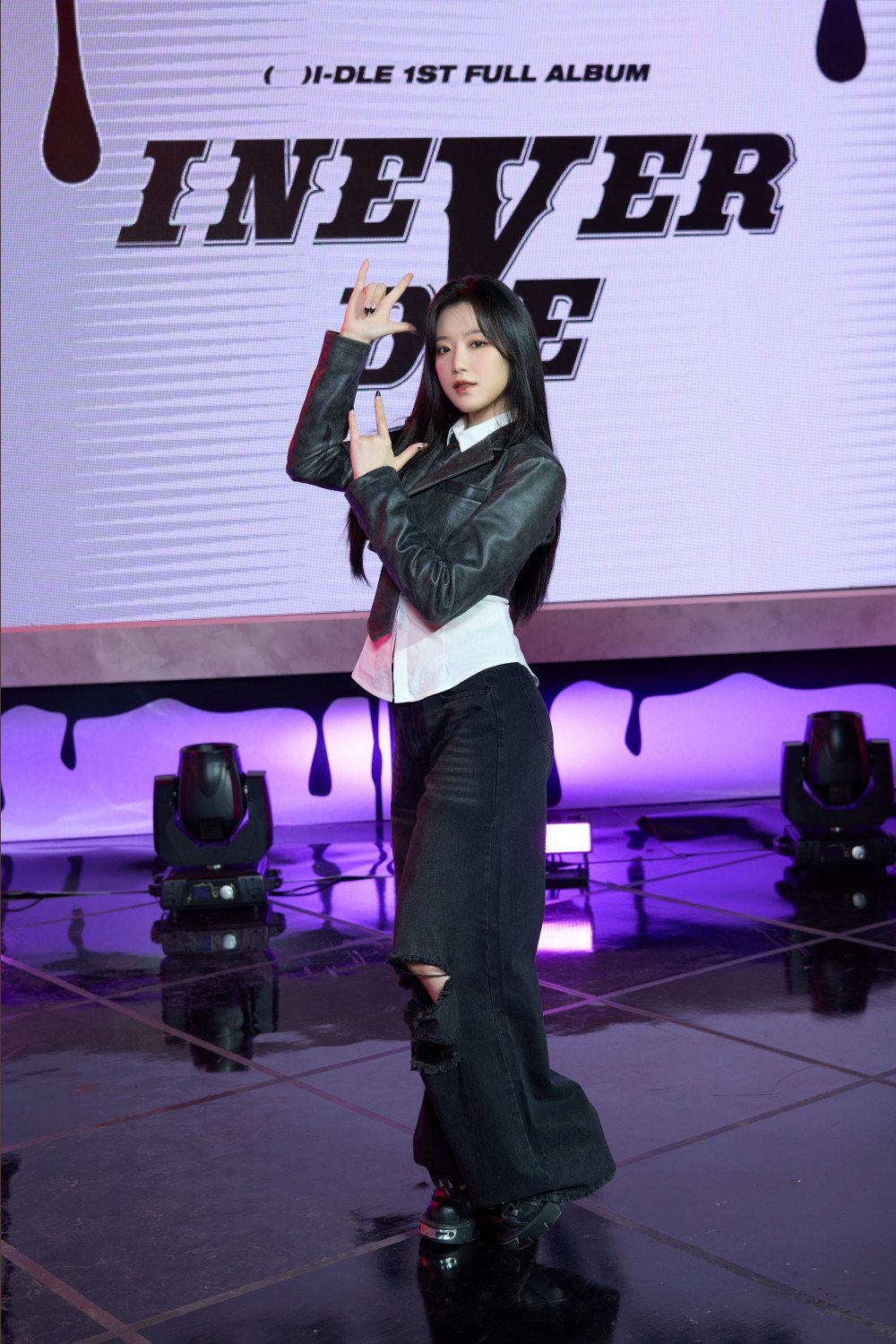 Regarding the story the "TOMBOY" music video tells, Miyeon shared, "It's not about a girl who's crying about love. The hero of our music video is a rebellious, bold woman who can't be hurt by anything." The (G)I-DLE members also shared who they think was the best when it came to acting in the music video, Minnie said, "I think we all did well, but on Yuqi's driving scene, her expression and the way she looks at the camera was really cool," and Yuqi added, "I can't drive, but I tried. It was fun." Regarding Yuqi's pick, she said, "My choice is me, too... Of course, I worked hard, but Minnie, our master on expression, did really well."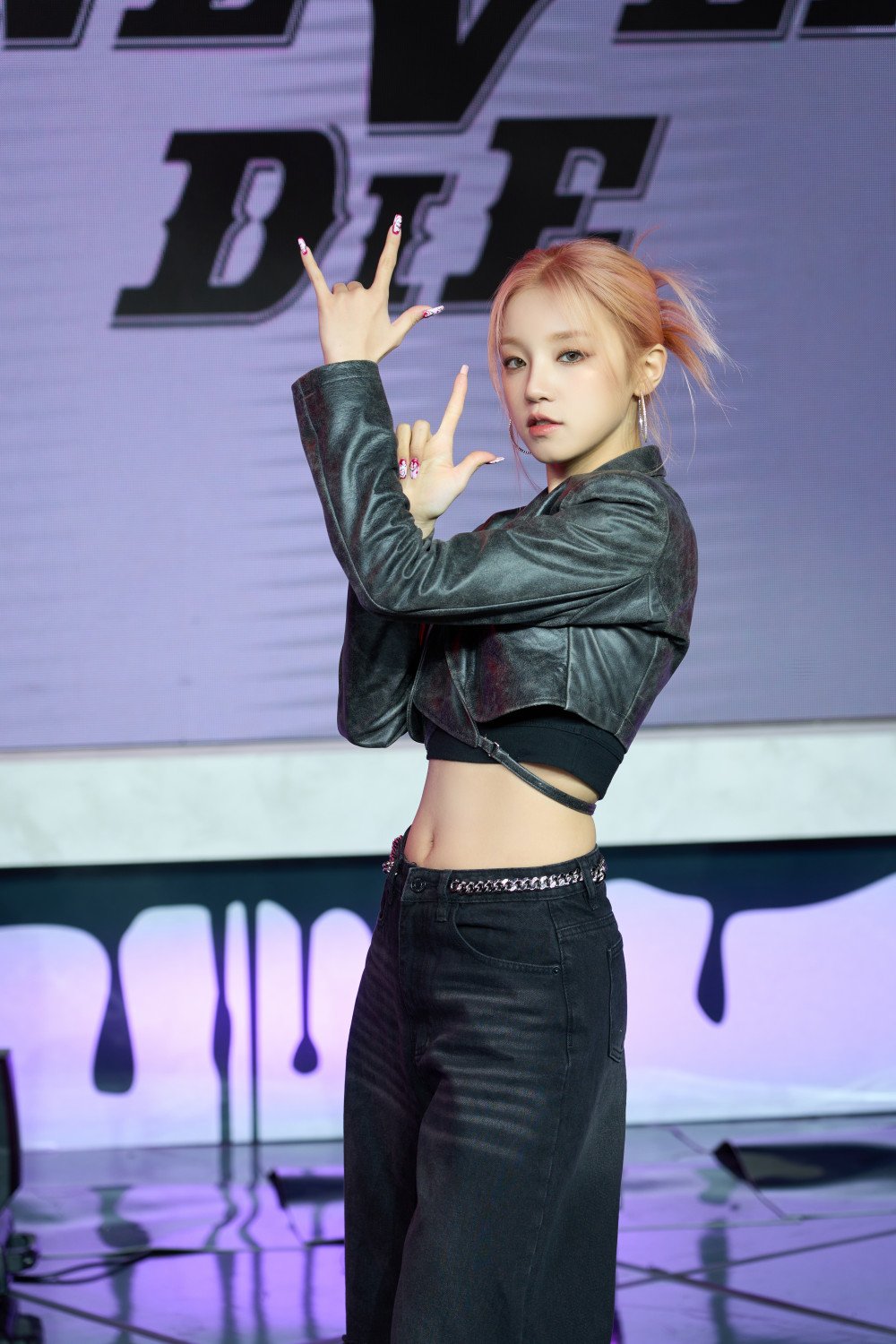 Regarding the album's side tracks, Miyeon started with the introduction of "Never Stop Me" and "Villain Dies," "'Never Stop Me' expresses emotion turning wilder after a breakup. 'Villain Dies' is a song written by the villain's point of view and wishing a happy ending for a villain." Moving on to the next tracks, Minnie explained, "'Already' is a song about after the breakup. When love is over and you embrace the end, only you realize that your story is just like a movie. 'Escape' is a song that can comfort you when you just want to give up on everything." Yuqi shared the reason behind why she named the song "Polaroid," "The reason why I named the song 'Polaroid' is because I wanted (G)I-DLE's to keep our youth just the way it was." For the track "Liar," she explained "'Liar' is a song for people who tell us that we have changed. The song says that we were always like this, and we want to show more of ourselves to the people." Meanwhile, Shuhua introduced "My Bag," "It's safe to say that the song is this album's special track. All members rap in this song."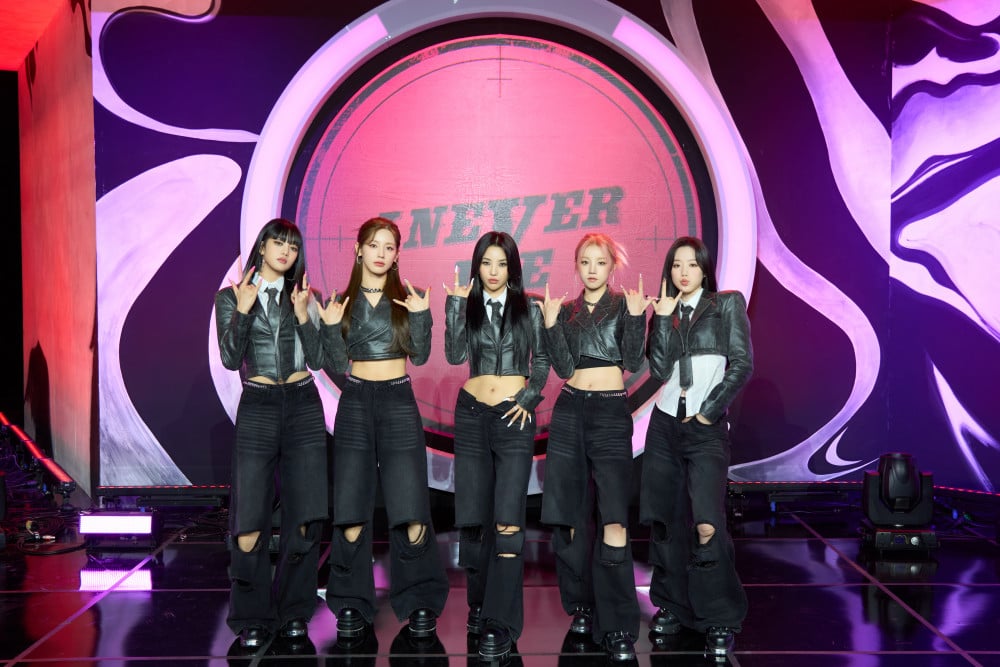 (G)I-DLE concluded the showcase with their goals for this album, Yuqi commented, "It would be great to score well on the music platforms, but like we always say to ourselves, we just want to continue to do what we do. I want to leave a great impression on Neverland." Minnie added, "If we win first place, we will shoot a special video with whatever concept Neverland chooses for us."
Watch their "TOMBOY" MV here:
Have you been listening to (G)I-DLE's 'I NEVER DIE'?