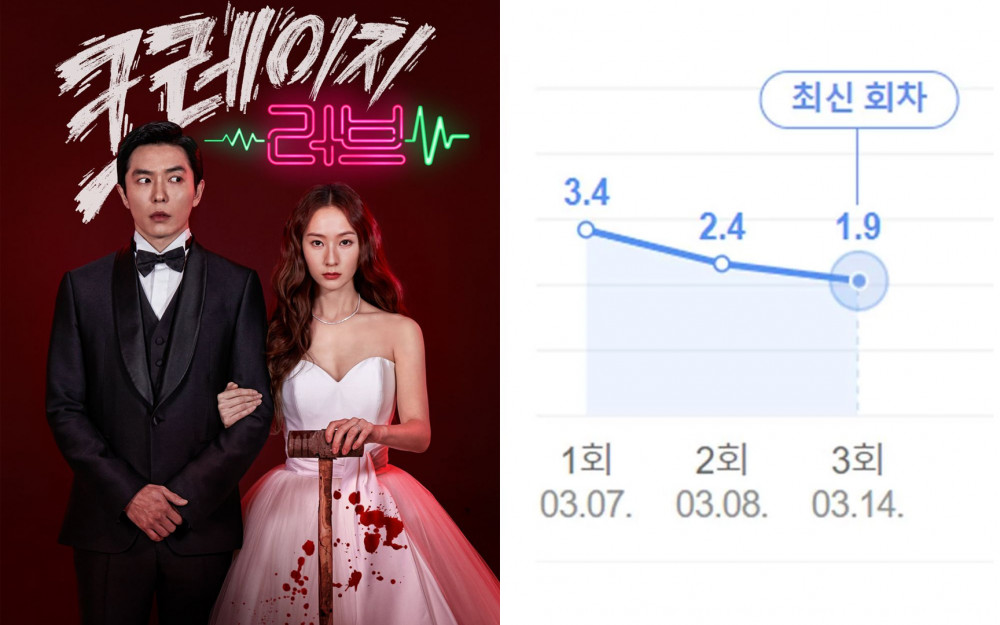 The drama 'Crazy Love,' starring Kim Jae Wook and Krystal, continued to lose interest as viewership ratings fell to the 1% range in the third episode.
According to Nielsen Korea on March 15, episode 3 of the KBS 2 TV drama 'Crazy Love,' which aired on March 14, recorded a nationwide rating of 1.9%.
'Crazy Love,' which started with a rating of 2.4% in the first episode, fell to 2.4% by the second episode. The downward trend continued, and the rating decreased to the 1% tier in the third episode - recording the lowest rating yet.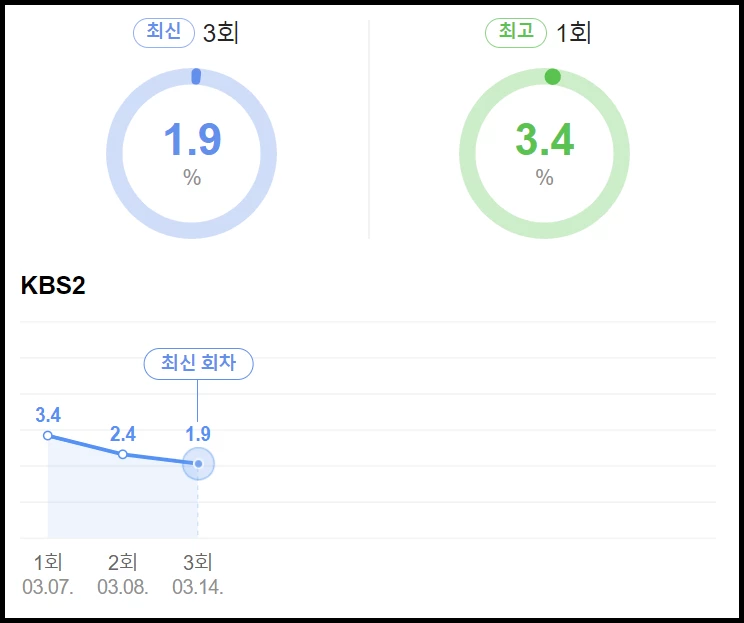 'Crazy Love' is a crazy romance drama between a star instructor and his secretary. The story unfolds when the star instructor is given a death threat, and the secretary is diagnosed with a terminal illness.

The drama garnered much attention before the premiere as this was Kim Jae Wook's return to the small screen since his appearance in the 2019 drama 'Her Private Life.'
Meanwhile, 'Crazy Love' airs new episodes every Mondays and Tuesdays.