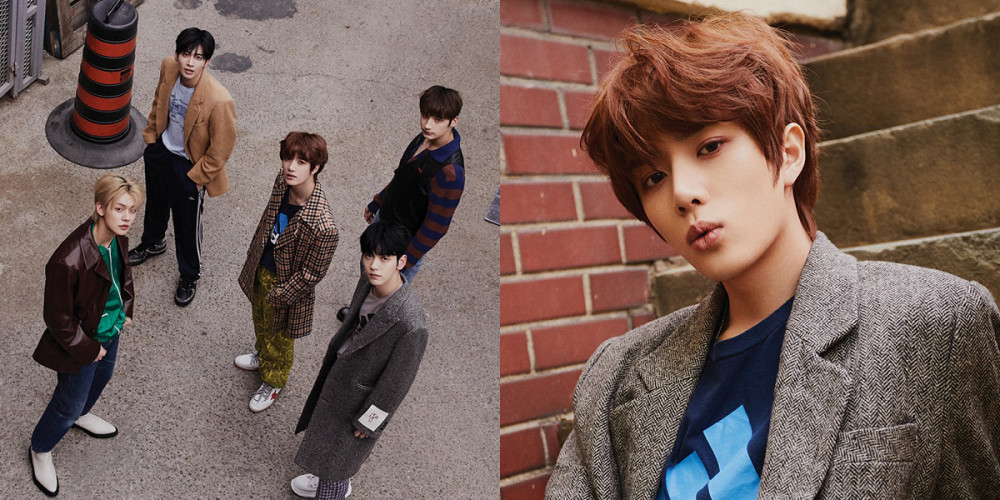 4th-generation boy group TOMORROW x TOGETHER has landed on the cover of 'Elle' magazine's March issue, which will be published in two versions celebrating gender equality with an 'Elle Woman' edition and an 'Elle Man' edition.
For this pictorial, TOMORROW x TOGETHER pulled off eclectic street fashion styles, matching casual to business-professional pieces together liberally. In an interview following the pictorial, the group members discussed their thoughts on the team's 3rd anniversary, coming up in March, as well as how much they've grown individually or professionally.
First, Soobin said, "I used to have a pretty steady emotional wavelength, but recently, my emotions have developed greater modulations. This new me feels foreign, but at the same time, I have a feeling that I will be able to enjoy life more this way. It could also help me express myself through music more freely."
Yeonjun revealed, "I think that my perspective of seeing the world have grown broader since debut. I've adopted an attitude of examining every situation from multiple angles." On the other hand, Hueningkai reflected, "I've grown both physically and emotionally since debut. I am also not as rushed or anxious on stage these days, I've grown more accustomed. I think I am able to enjoy myself on stage much more now, and I've grown to love music even more."
Next, Taehyun shared, "My greatest strength is that I am always trying my best to find happiness. Whether through music or through any other platform, if someone finds strength or happiness from hearing my story, I find that meaningful." Lastly, Beomgyu stated affectionately, "Yeonjun hyung and Taehyun pull me along so that I can reach higher in terms of my artistic side. Soobin hyung and Hueningkai are good friends who help me by my side so that I can be happy while I'm working. Our team's dynamics are great."
Check out previews of the TOMORROW x TOGETHER boys for 'Elle', below!