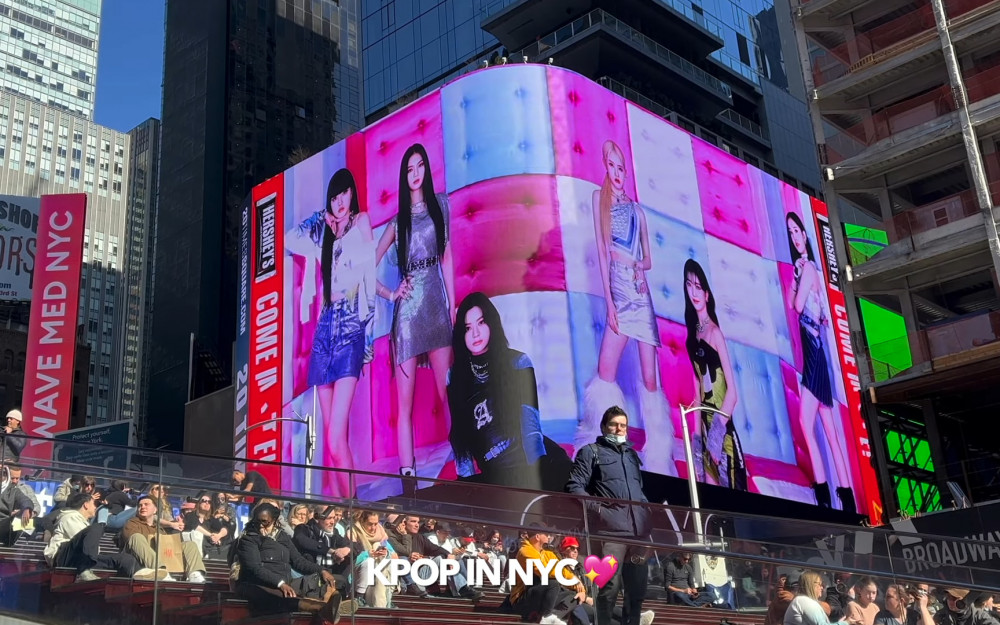 STAYC is ready to take over the world and heated up New York City as they showed off their charms on the Times Square billboard.
The concept photos of STAYC's second mini-album, 'Young-LUV.COM,' which was recently released by the girl group, adorned a giant billboard in Times Square, New York City.

STAYC dominated the colorful city of New York, where various people and cultures coexist and caught the attention of everyone walking down the vibrant streets. The photos were displayed on a large billboard with the side of 47 m by 28 M located right by the 'TKTS ticket booth' known as being the heart of Times Square.

This advertisement was presented by 'Whosfan,' a global K-pop fandom, in celebration of the girl group's comeback.
'Young-LUV.COM' is an album that captures the unique emotions of teens through the 'Teen Fresh' genre. The title track "RUN2U" is a song that freely expresses the desire to run towards the one you love without fear, no matter what others say. In particular, this song is an impressive piece that expresses these feelings in the unique colors of STAYC.
The music video released through the official YouTube channel surpassed 10 million views in just one day after its release and is still gaining an unstoppable number of views.