Social media loves its trends, and a cute one is happening on Twitter where cartoon versions of people are made using Prequel, an aesthetic editor app.
The trend has spread among K-pop fans, and various edits are being shared by fans of their favorite idols. Not to be left behind, ARMYs are participating in the trend.
As cartoon versions of Kim Taehyung's pics are being made, fans quickly noted that the animated version of V looks identical to his real-life version, proving he is a living anime character.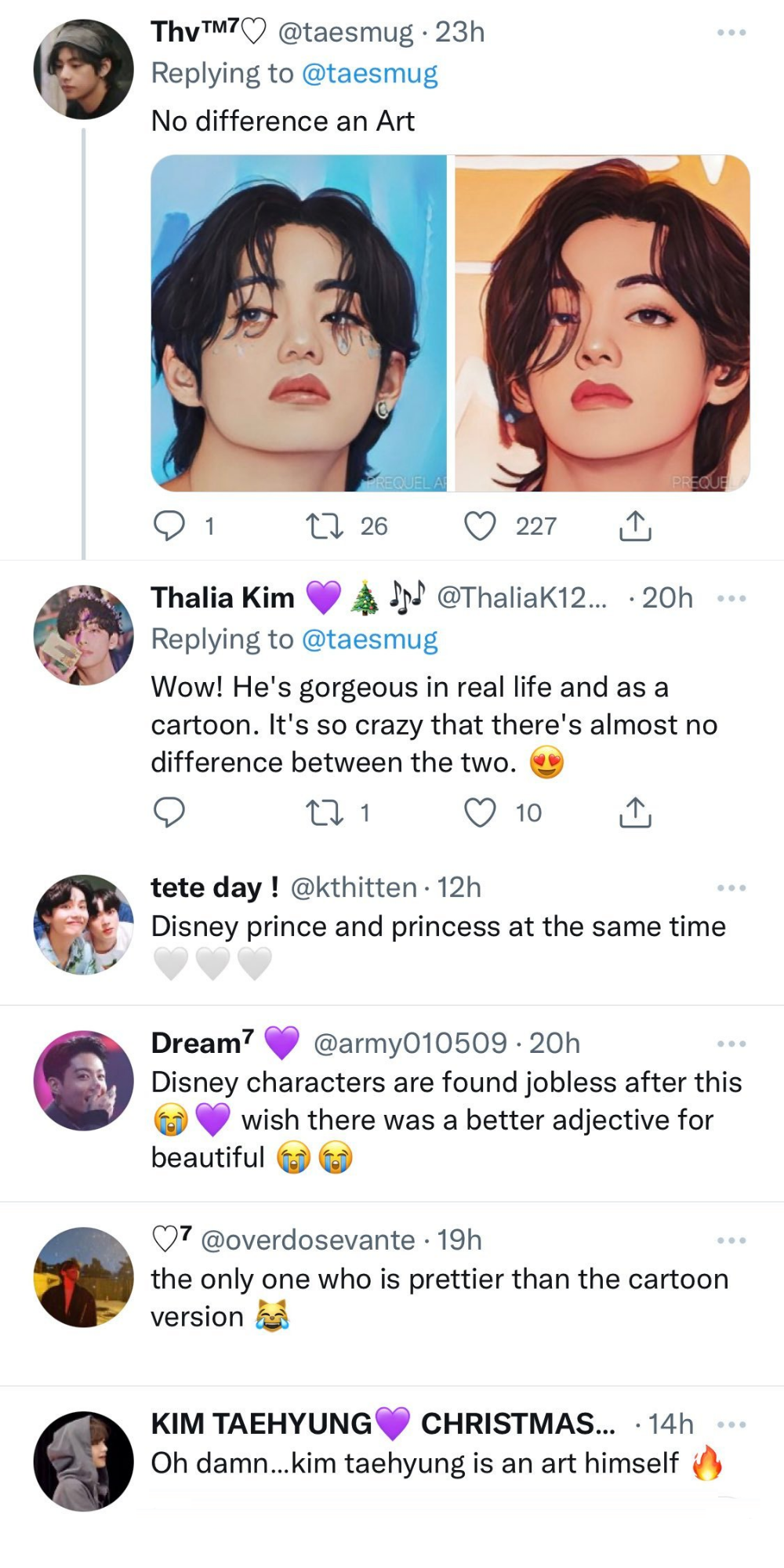 It's not the 1st time Taehyung's handsome visuals have been likened to art. In the past, various comparisons have also been made of him being the living version of popular anime characters and Disney princes.
Taehyung's natural, symmetrical face and prominent features translate so well into an art form. He has served as the 'muse' for various artists over the past years. Unsurprisingly he has also been the top person associated with the 'most handsome man' term on Google for the last ten years.