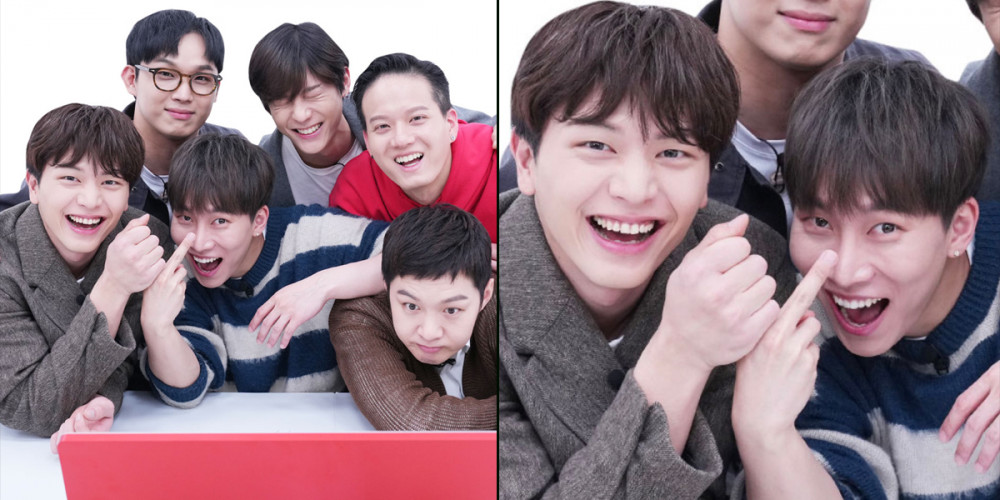 On February 21, BTOB appeared as guests on the popular 1theK segment, 'IDDP'!
And being one of the funniest K-Pop groups around, BTOB did not disappoint fans with another hilarious video, even bringing wild laughter with their Thumbnail shot!
At first, the Thumbnail for BTOB's 'IDDP' appearance seems normal, many of the members smiling brightly and innocently.
Crowding together around a laptop screen, BTOB demonstrate their brotherly bond even in a YouTube thumbnail.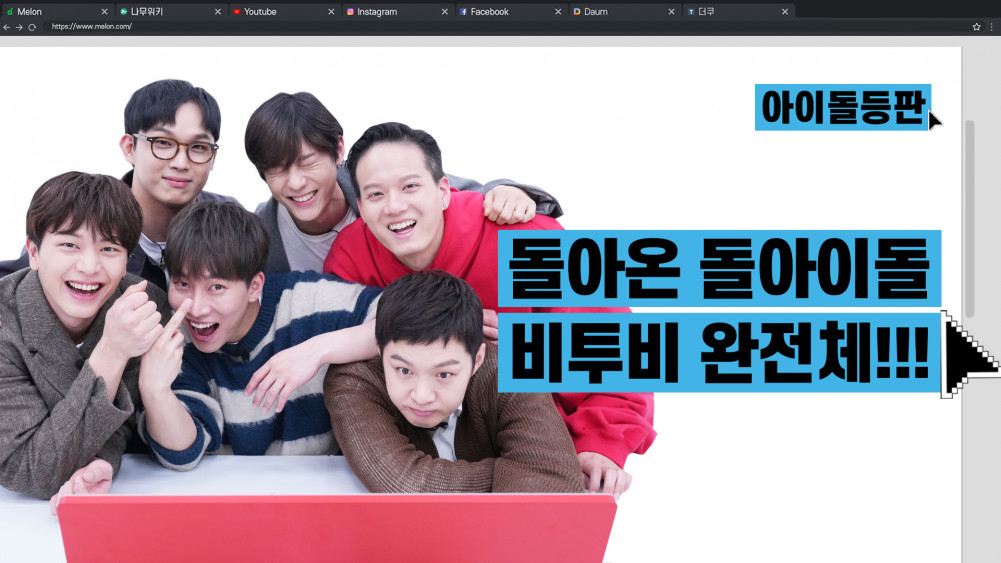 And then there's the youngest one, Sungjae, who just can't help himself from pulling a prank on the oldest, Eunkwang, at the last minute...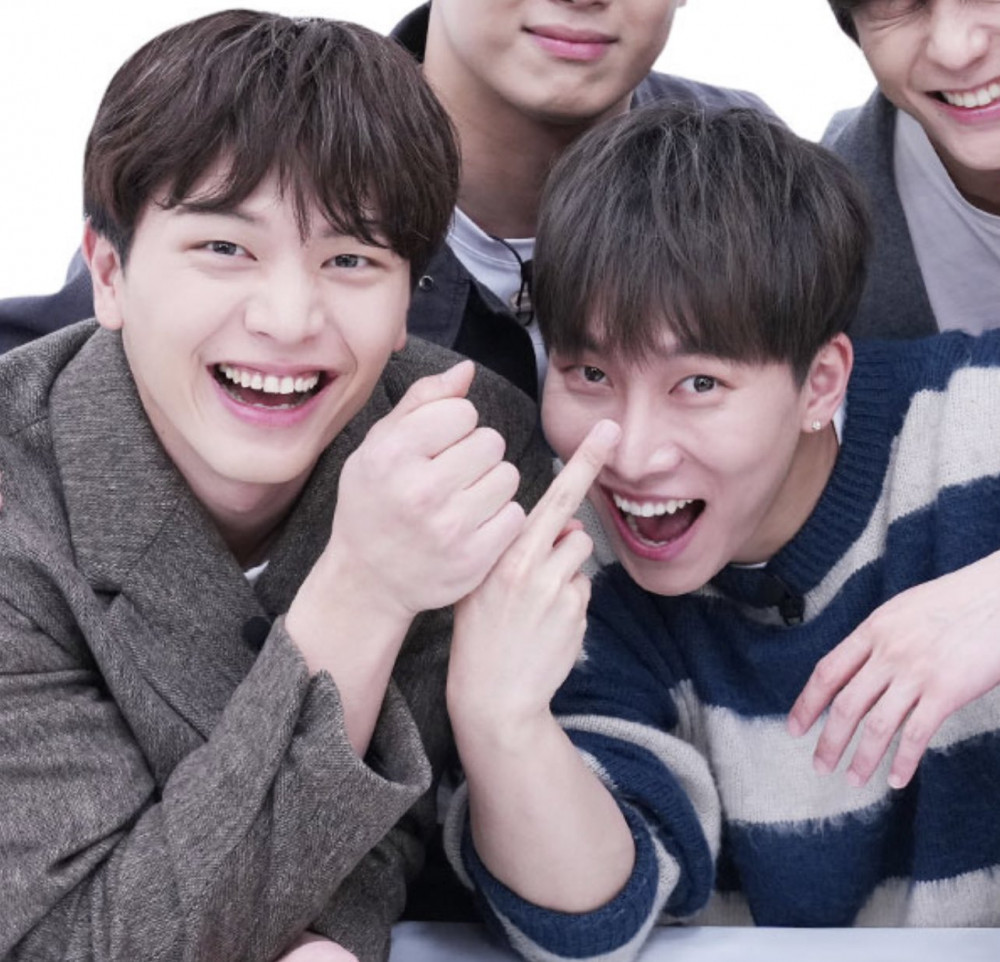 Netizens said,
"Wait is Sungjae a genius or something?! Kekekekekeke."
"Yook Sungjae that crazy son of a b! Kekekekekeke."
"Sungjae looks so happy OMG kekekekekekeke."
"That surprised me!!! I thought Eunkwang was doing that on purpose at first!! Kekekekekekeke."
"Why Sungjae, why did you do that kekekekekeke."
"Poor Eunkwang kekekekekeke. Now he's unintentionally saying 'f*** you' to fans kkekekekeke."
"He's crazy kekekekekeke. But it's funny kekekekeke,"
"Yook Sungjae is such a handsome psycho kekekekeke."
"That way-too-happy smile kekekekeke. He's evil kekekekeke."
"Eunkwang's facial expression just happens to match that hand sign so well kekekekekeke."
Did you watch BTOB on 1theK's 'IDDP'?