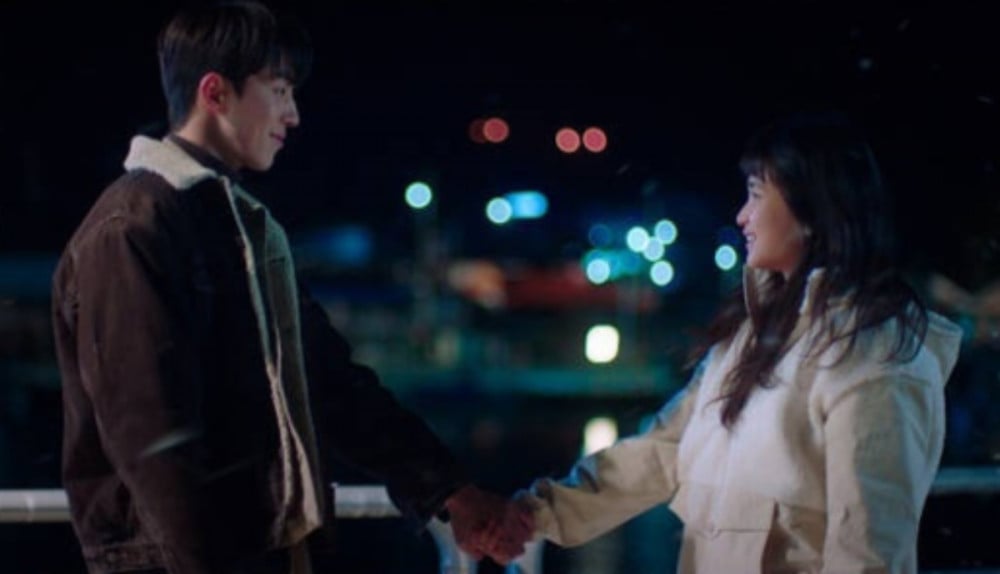 Nam Joo Hyuk and Kim Tae Ri drew attention with their emotional acting in still cuts for the tvN drama 'Twenty Five, Twenty One'.

On February 26 KST, tvN's drama 'Twenty Five, Twenty One' revealed still cuts of Nam Joo Hyuk and Kim Tae Ri for its upcoming broadcast. Here, Na Hee Do (played by Kim Tae Ri) and Baek Yi Jin (played by Nam Joo Hyuk) were seen holding each other's hands for the first time, gathering interest in their growing romance story. Here, the they had their eyes fixated onto each other while tightly holding onto each others' hands. In another photo, Na Hee Do can be seen holding up a phone while trying to hold in her tears, and Baek Yi Jin has a serious expression while carefully listening on the other end of the phone.

The production company Hwa&Dam Pictures stated, "The scene will show Kim Tae Ri and Nam Joo Hyuk exchanging a special and affectionate consolation. Please look forward to how the story of the two characters, whose chemistry is beautiful and resembles a youthful pictorial, will unravel."

Meanwhile, the 5th episode of tvN's 'Twenty Five, Twenty One' will be broadcast later tonight on February 26 KST at 9:10PM KST.