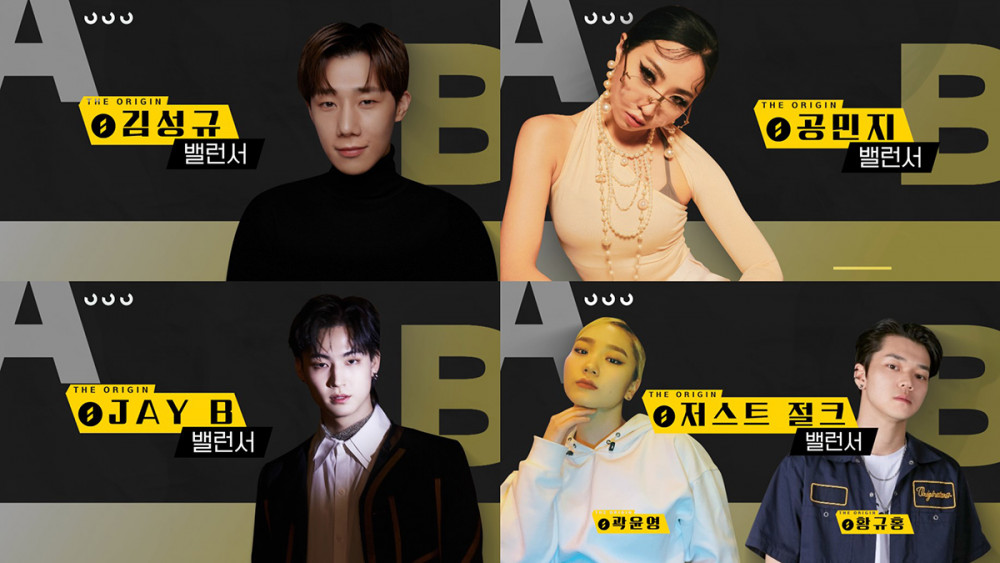 On February 16, IST Entertainment's upcoming new boy group survival project 'The Origin - A, B or What?' launched its latest teaser, revealing its panel of veteran judges.
'The Origin - A, B or What?' follows the journey of 13 boy group trainees as they compete in a rigorous survival, all for a chance to debut in IST Entertainment's new global rookie group. According to the program's latest teaser (below), the trainees will compete in two teams - Team A and Team B - showcasing their talents through live evaluation performances in front of the judges as well as audience members.

The judging panel for 'The Origin - A, B or What?' features former 2NE1 member/solo artist Minzy, INFINITE member/solo artist Sunggyu, GOT7 member/solo artist Jay B, and Just Jerk's Kwak Yoon Young and Hwang Kyu Hong.
Each round of the survival competition will take place in the form of a 'Balance Game', or choosing between 'A' or 'B'. Individual trainees are also evaluated each round in order to determine the team's 'Ace' who will receive benefits, and the worst performer of the round who will be eliminated.
'The Origin - A, B or What?' will be hosted by announcer Park Sun Young and is scheduled to premiere later this month on February 26 via MBN, Kakao TV, as well as 1theK's official YouTube. Learn more about the survival with its latest teaser, below!