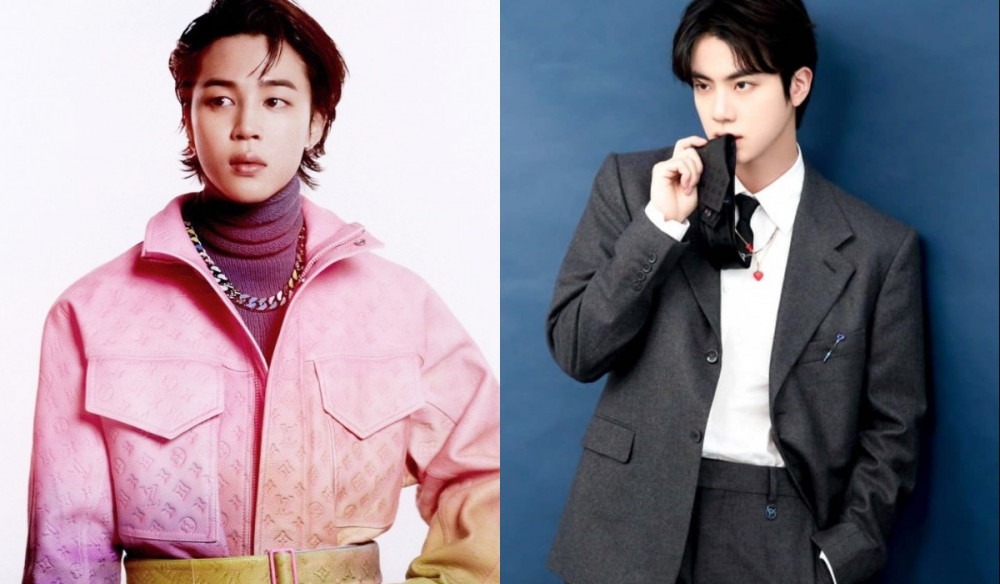 BTS's Jimin personally updated fans on Weverse and Jin drew attention for hilariously responding to Jimin's post.

On February 5th, Jimin personally updated ARMYs on Weverse regarding his health after getting discharged from the hospital. Previously, Jimin tested positive for COVID-19 on January 30th, approximately a day before he was admitted to the hospital to undergo surgery for acute appendicitis on January 31st.
Jimin wrote, "Thanks to your get-well wishes I was able to recover soon! Doctors and nurses really worked hard..I'm sorry and thankful for causing you concerns. Now I won't be sick again!! Our ARMYs, please take care of your health more!!"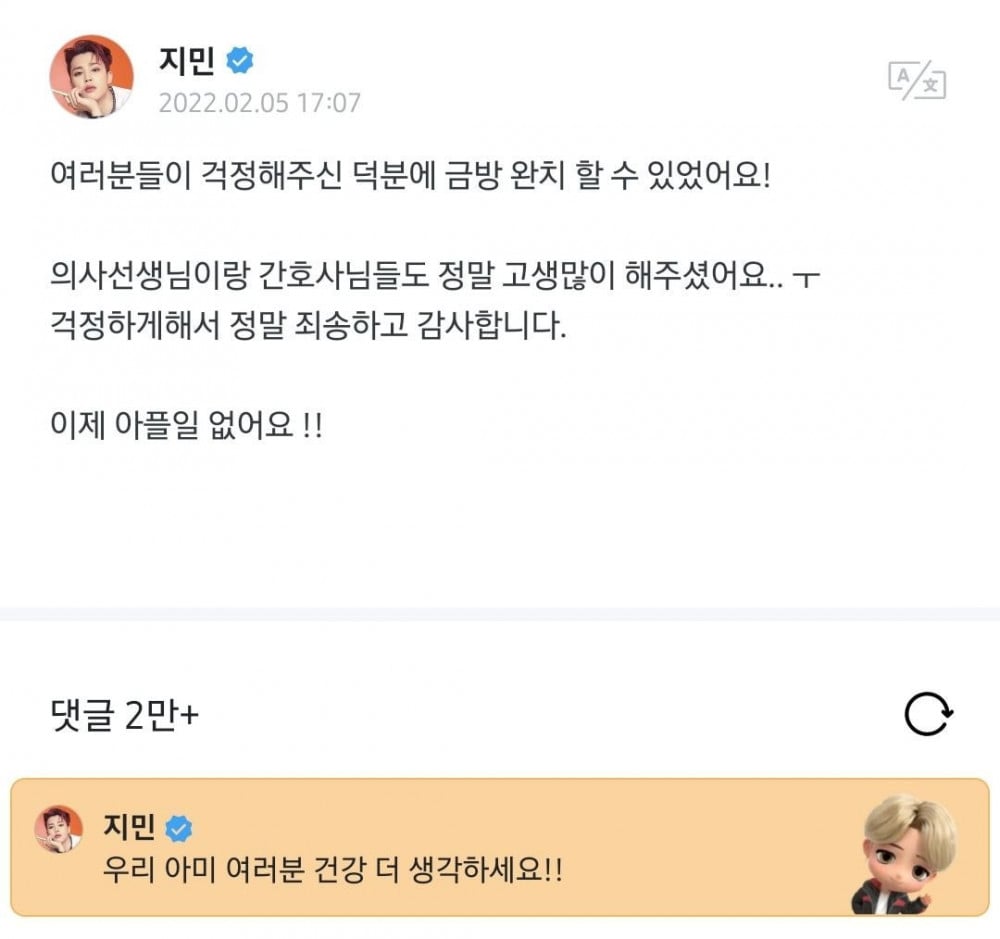 Then, member Jin replied to his post saying "Up for a drink?" asking to celebrate his discharge from the hospital.

Jimin laughed off his suggestion, but Jin once again tempted Jimin saying, "It's time to disinfect your innards with alcohol"

Jimin turned him down saying "Quiet" and Jin once again left a playful comment saying "T-rex".