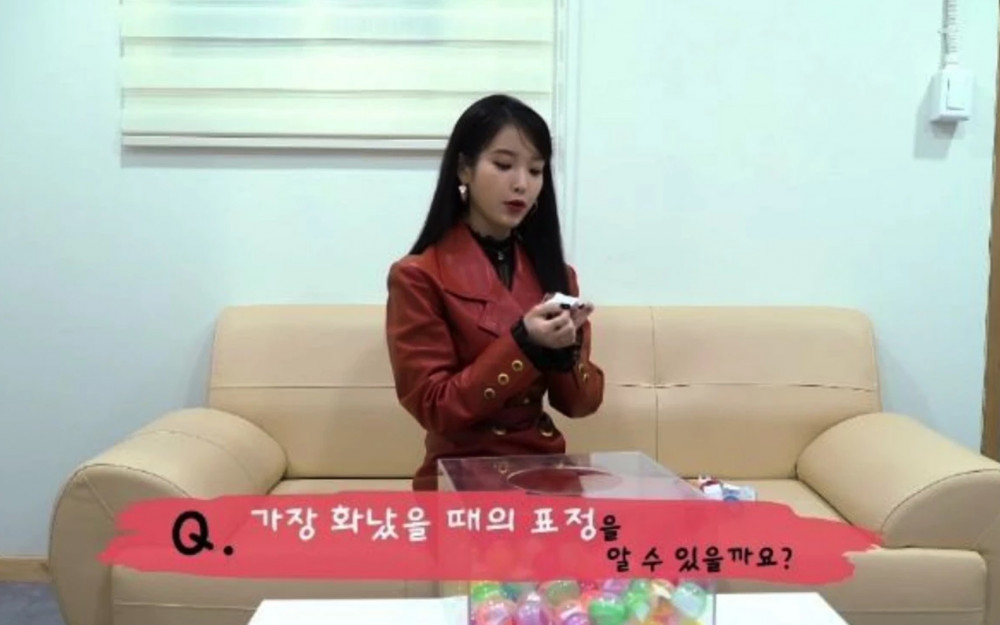 IU garnered attention recently as she answered a fan's request to show her face when she's mad in real life.

Recently, IU celebrated her YouTube channel surpassing 1 million subscribers. On this day, she took the time to talk with her fans and answered various questions from them.
Here, IU picked out questions from a basket of pre-selected questions from fans, and one fan asked, "Can we see your facial expression when you're the angriest?" IU continued to say, "When I'm angriest..." then without saying anything further, she stared at the camera with a straight face. In response, one of the staff members in the room said, "Oh man." IU then went on to laugh and say to her staff members, "This is a facial expression you guys all know right?" making them laugh.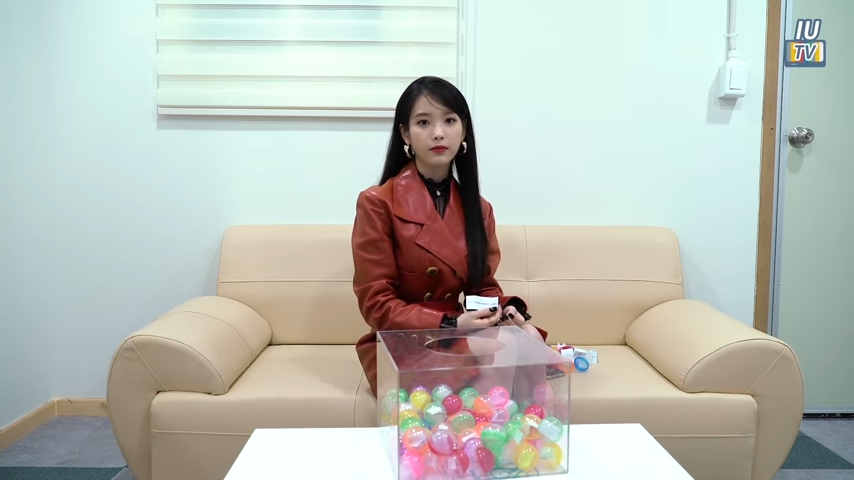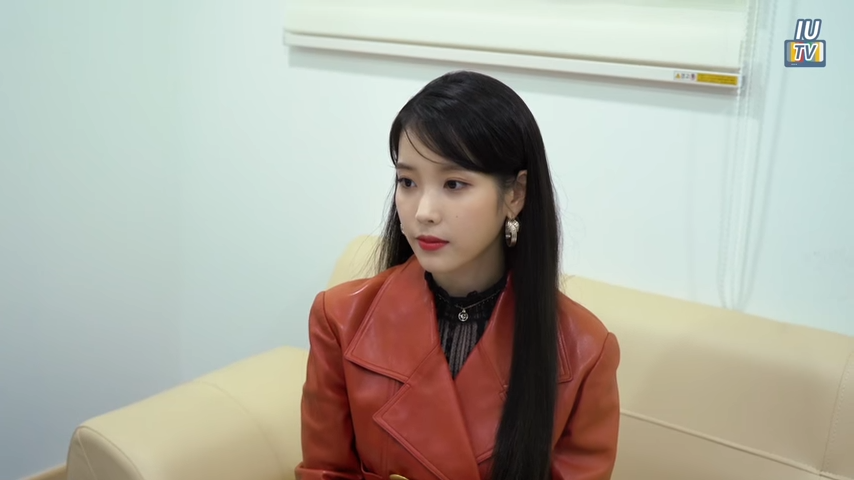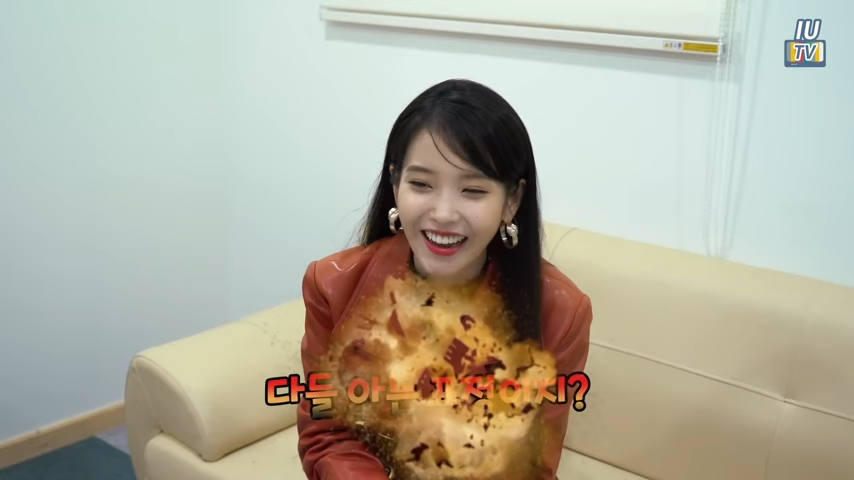 Netizens who saw the video commented, "I know that face," "I think it's like that for everyone. If you get really mad, you just don't have a facial expression," "When someone makes that face, you need to beg and say 'I'm sorry,'" "That's the facial expression when you don't want to no longer waste your energy lol," "That's the face that says I have no expectation and no energy to spend on you," and "I do that too, lol, I guess people are the same."