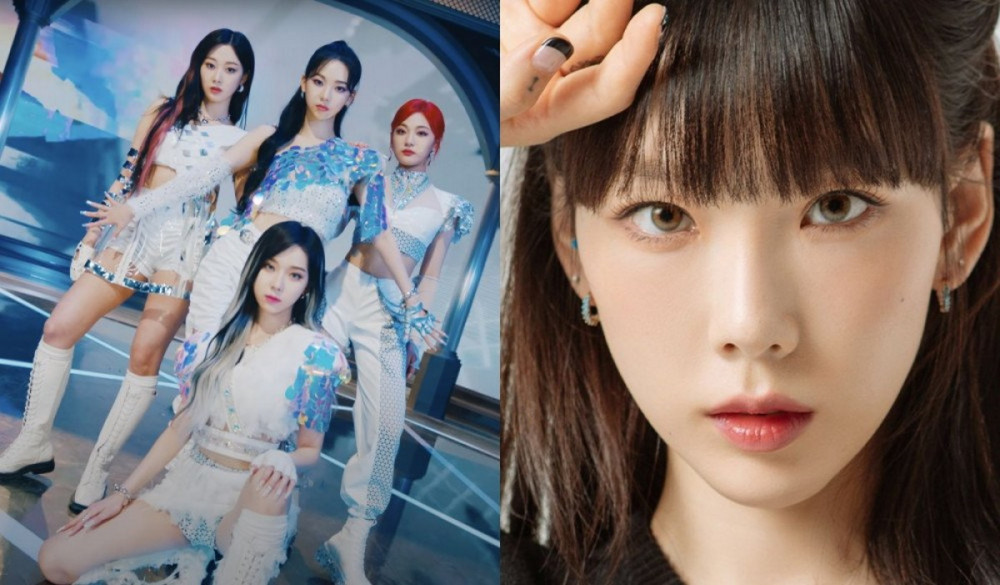 Girls' Generation Taeyeon's love of aespa has become a hot topic of discussion among netizens.

On February 2, a post about Taeyeon and aespa on Nate's community forum Pann quickly rose to the top of the list. The post stated, "The member who fan girls over a hoobae group. It's Taeyeon. Taeyeon has been promoting aespa since their debut when they didn't have the best press, but these days, she's doing it more and more."

The poster pointed out Taeyeon mentioning aespa on their birthdays, looking at aespa fan pages, supporting their new tracks, visiting them during dance practice, talking about them during magazine interviews, and joining their dance challenges.

In other news, Taeyeon is set to make a solo comeback with 'INVU' on February 14 KST.

Did you know Taeyeon was such a big fan of aespa?