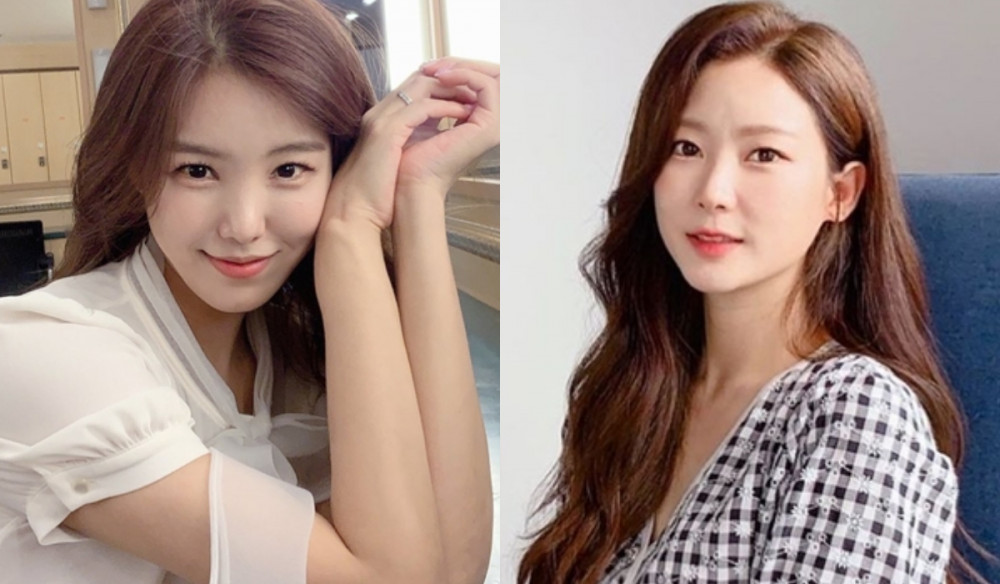 Two Gavy NJ members are expressing their anger after netizens speculate they could be former girl group member 'A,' who allegedly fell pregnant after having an affair with a married man.
As previously reported, controversy arose earlier this week after an anonymous woman took to an online community to accuse a female celebrity 'A' of having an affair with her husband and even getting pregnant. 'A' was described as a former member of a 3-member girl group who was born in 1988. As a result, many netizens began drawing their own conclusions as to who 'A' could be, with Gavy NJ members Seorin and Jenny being two of the women speculated.
On February 12 KST, Jenny took to her personal Instagram account to defend herself from suspicions, writing "Hello, this is Gavy NJ's Jenny. I haven't had enough time to greet you with good news, but it's so absurd that I'm being mentioned in such nonsensical articles. They're not true, so let time pass without responding. The more I do, the more people are mentioning my name without any fact-checking. I'm posting this message because I don't think it's too late."
"I sincerely beg you. These nonsensical guesses and speculations are too much. Please remember that every word said in jest or carelessly can remain an indelible wound to someone for the rest of their life," she continued. "Also, I am collecting all relevant items without exception, and I'm informing you that I'm prepared to take strong actions in response. I want to remove this post from my feed as soon as possible."

"It isn't me. My acquaintances and fans, don't worry because it isn't me. Also, please stop now, everyone. Please," she concluded.
Seorin also uploaded her own note on Instagram as well, writing, "Hello, this is Gavy NJ's Serin. Firstly, this seems like the first time I've written such a message. It's been a very unpleasant and absurd day because I've been mentioned in various articles and videos about what happened overnight with situations of people I don't know at all. I have nothing to do with the content of these articles, and I sincerely hope the reckless guesses and speculations without accurate information or confirmation of facts will stop."

"I plan to respond strongly and without leniency in regard to all of the indiscriminate false information undermining my personality and the times I worked hard singing," she continued. "I judged it wasn't worth responding to because I never did anything illegal or shameful. [However,] it's not enough for my family, acquaintances, and fans who are worried, so I'm writing a few words. I ask once again. Please stop."

Meanwhile, the original online community post, written by the alleged wife of the married man, has since been deleted.