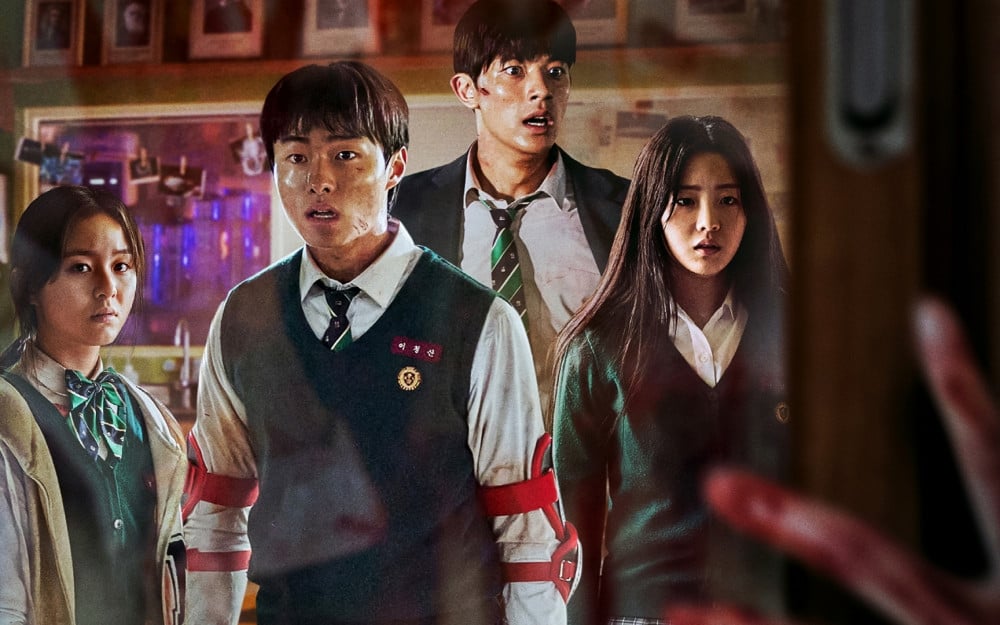 Netflix's newest series, 'All of Us Are Dead,' is dominating the Netflix ranking charts worldwide. The drama topped the top 10 best Netflix series in 91 countries as soon as it premiered.
According to Netflix's global top 10 charts on February 2, 'All of Us Are Dead' had taken the number 1 spot in the top 10 best tv show charts and recorded approximately 124.79 million hours viewed in just three days after its release.

The drama took the number 1 spot in various countries, including Korea, Hong Kong, Singapore, Japan, Taiwan, Thailand, the United Arab Emirates, France, Germany, and more. Additionally, 'All of Us Are Dead' also took the top spots in the United States, Canada, Brazil, Greece, Russia, Spain, Italy, and more.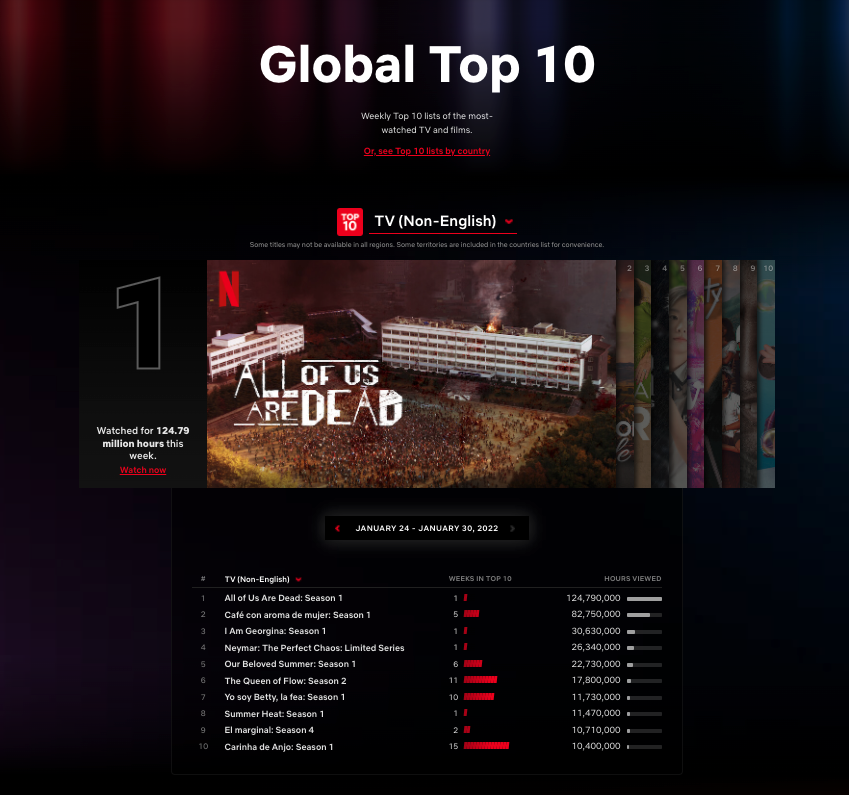 Overseas media outlets are also gathering their focus on the show as they praise the storyline and directing of the show. In particular, many media outlets were impressed by the thrilling action scenes that unfolded throughout the series, leaving viewers on the edge of their seats.

Meanwhile, 'All of Us Are Dead' follows the story of a group of high school students who have survived the zombie virus outbreak that started at their school. Within a few hours, the whole city became swarming with zombies, and the kids must take the leap of faith to rescue themselves from the isolated school when they realize no help will come their way.