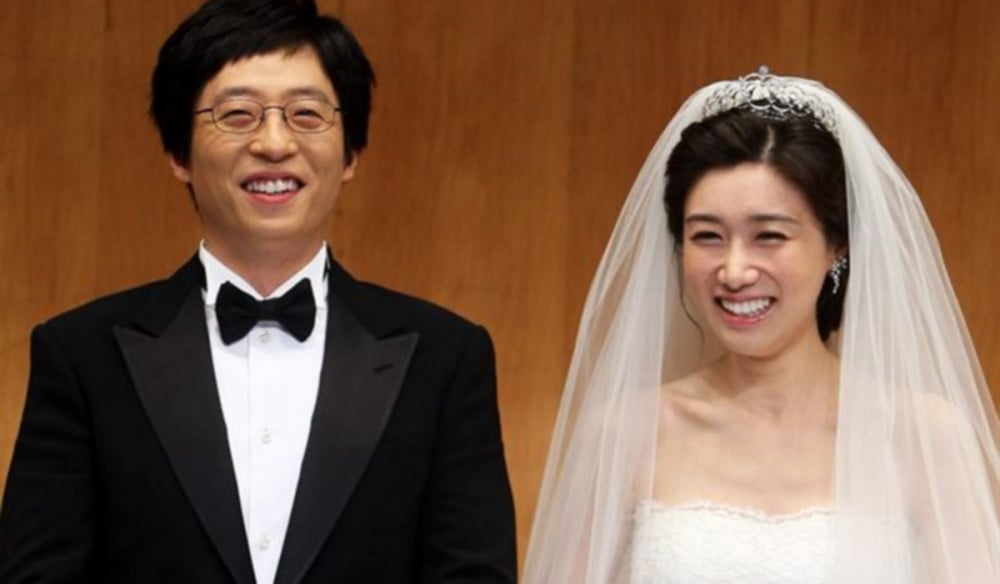 Yoo Jae Suk revealed why he feels lucky to be married.

On the January 26th episode of 'You Quiz on the Block', Yoo Jae Suk shared the moments he felt lucky to be married. He expressed, "My daughter Na Eun is 5 years old now. When I try to leave the house for work, she grabs my pants and asks, 'Dad, where are you going?' and 'Are you going to stay home today?'"

Yoo Jae Suk continued to say smiling, "At times like this, I'm happy."

Yoo Jae Suk married Na Kyung Eun, a former announcer, in 2008. The couple are parents to their son Ji Ho and daughter Na Eun.