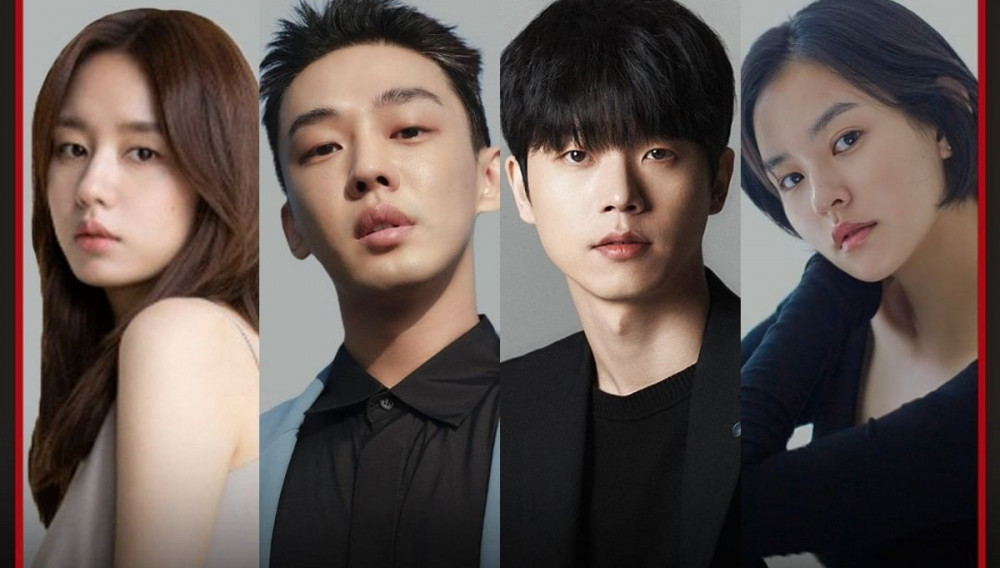 Yoo Ah In, Ahn Eun Jin, Jeon Sung Woo, and Kim Yoon Hye are starring in the upcoming Netflix series 'Goodbye Earth'.

On January 13, reports revealed the 4 actors have been cast in 'Goodbye Earth'. The new series will follow the story of 4 characters living during the last 200 days until an asteroid collides with planet Earth.

Ahn Eun Jin is set to play former middle school tutor Jin Se Kyung, who decides to protect children in her last days, and Yoo Ah In will play her longtime boyfriend Ha Yoon Sang, who leaves the safety of America to be by her side. Jeon Sung Woo is taking on the role of head priest Woo Sung Jae, who takes care of his congregation, and Kim Yoon Hye will be playing combat service commander Kang In Ah, who distributes supplies.

'Goodbye Earth' will be directed by Kim Jin Min, who was behind 'My Name', and the screenplay will be written by 'Secret Love Affair' writer Jung Sung Joo.

Stay tuned for updates on 'Goodbye Earth'.