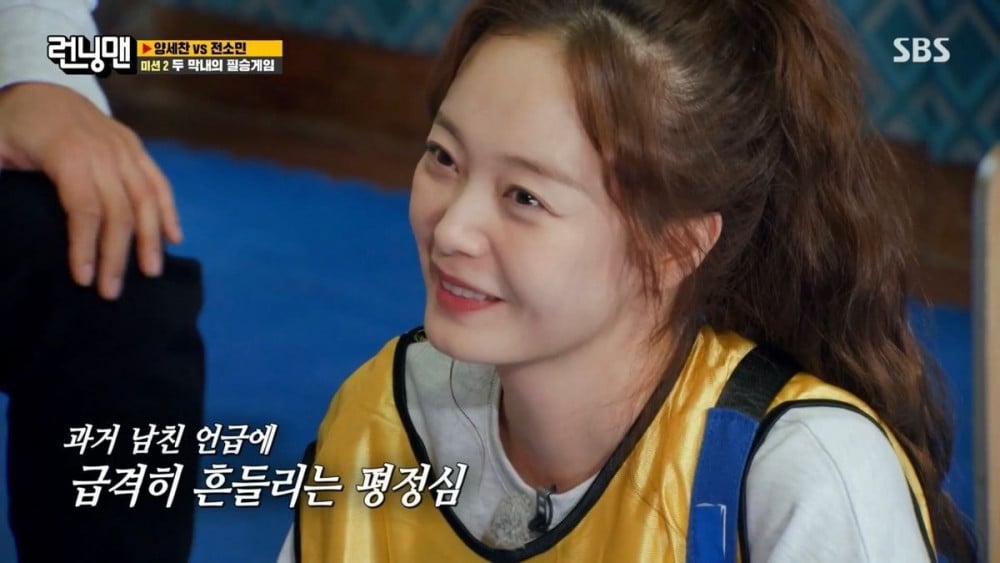 Comedian Yang Se Chan came under fire for mentioning Jeon So Min's ex-boyfriend on air.
On the January 9th episode of SBS' 'Running Man', Yang Se Chan and Jeon So Min were seen playing the 'of course' game. The players have to agree to everything his or her opponent says or lose the game.
Yang Se Chan then made several comments regarding Jeon So Min's ex-boyfriend during the game which made her lose. Some of his comments were, "You are still seeing that guy", "When you are filming the kissing scenes in the drama 'Show Window', you are thinking of your ex-boyfriend".
Shortly after the show, the 'Running Man' team posted the snippet of the game on YouTube and Naver, which helped make its way around the Internet.
Many netizens then criticized Yang Se Chan for making such comments on air, saying, "It's rude of him to mix her private life and her work", "What does he think actresses do?", "He and the production team have crossed the line", "Why would anyone bring up someone else's private life on air?"
Below is the video of the said game. What do you think?