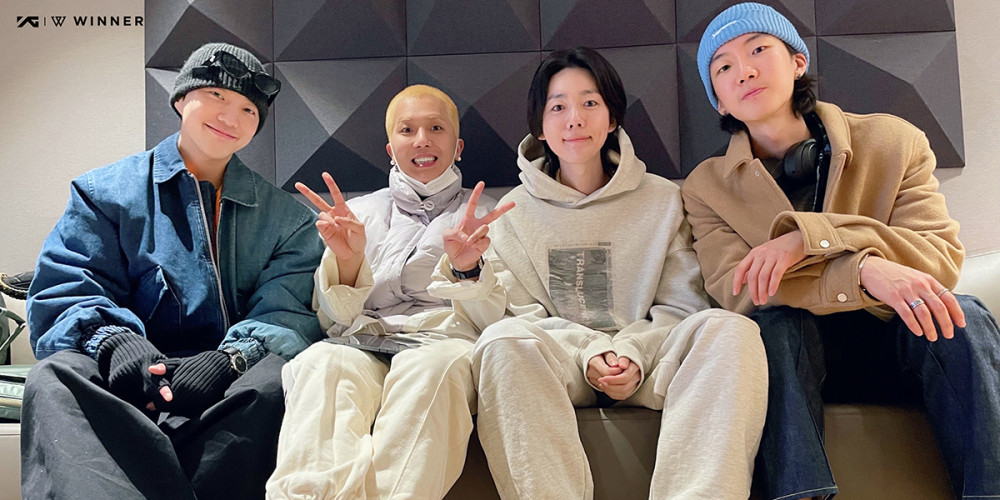 On the evening of January 17, the boys of WINNER greeted fans with all 4-members present on 'V Live' for the first time in approximately 2 years!
On this day, WINNER's Kang Seung Yoon and Song Min Ho were finally joined by the hyung-line, Kim Jin Woo and Lee Seung Hoon, who were both recently discharged from their mandatory military service duties.
While spending time with their fans, the WINNER members shared, "We have been thinking that we wanted to promote as a full group as soon as possible. There's so much more good energy." The group then revealed, "We have been making preparations for our comeback for a very long time. We also have a lot of schedules planned. We have missed our fans so much. You can rest assured that we are preparing a lot, and 2022 will be a year full of activities."
Are you looking forward to WINNER's comeback in 2022?