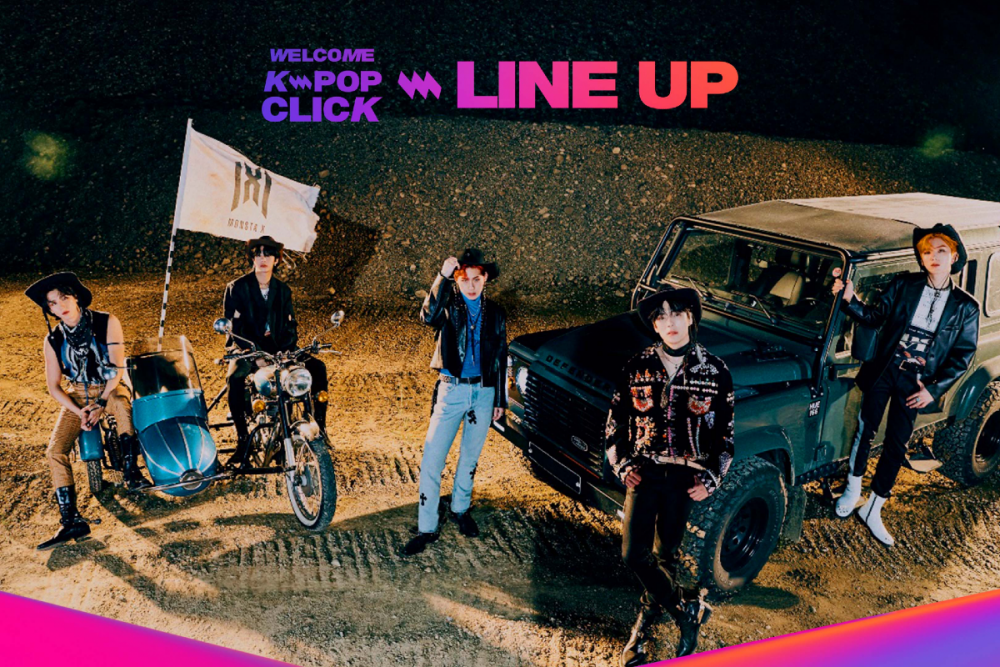 On January 2, upcoming music festival 'Welcome K-Pop Click #1' organized by an upcoming K-Pop platform K-Pop Click has released their line-up!
Among this line-up are a variety of K-Pop groups and artists such as IVE, MONSTA X, ONEUS, CRAVITY, W.O.W, Ciipher and Miraeum band (with Park Haemi).
According to a schedule earlier, the festival is said to open up their platform on January 3, with exciting content such as artist special videos and photos to be released before the festival which will be held on January 15, 7PM KST at Namsan Hill Square and World K-Pop Center Glass Hall in Seoul.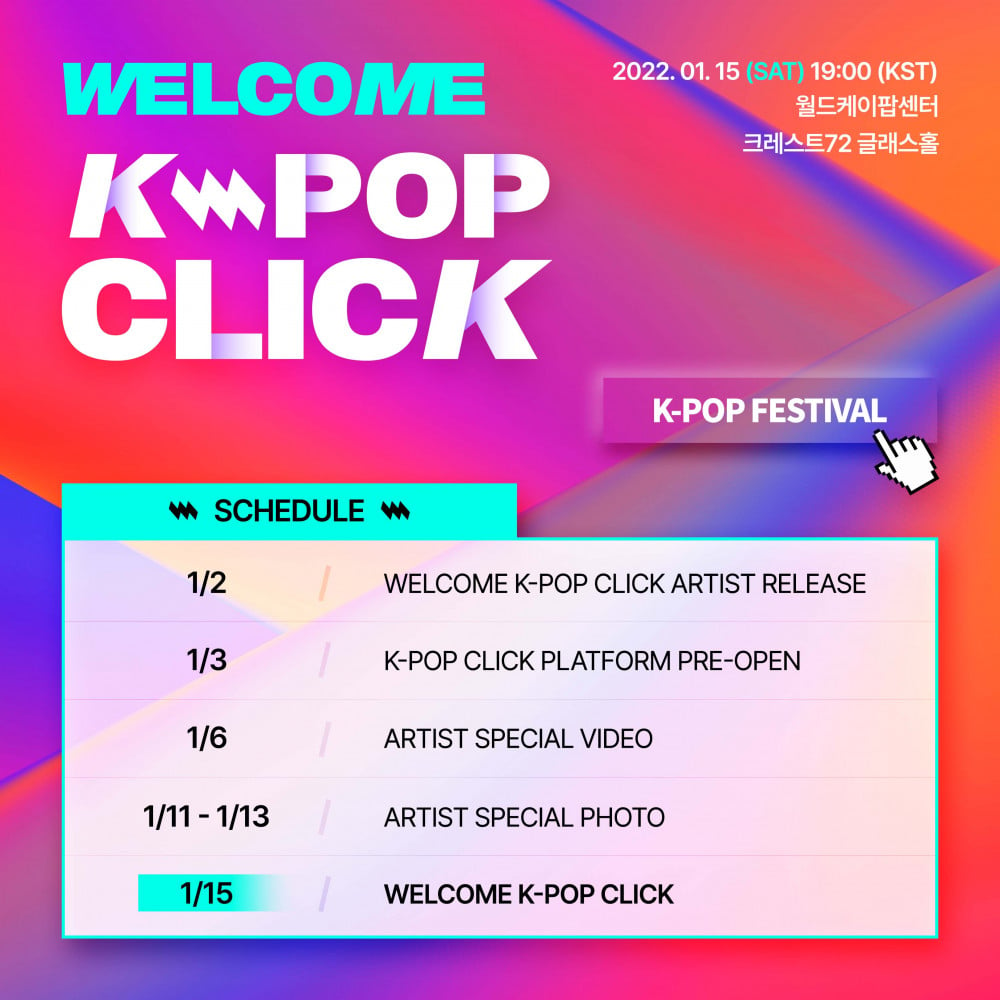 Are you looking forward to it?