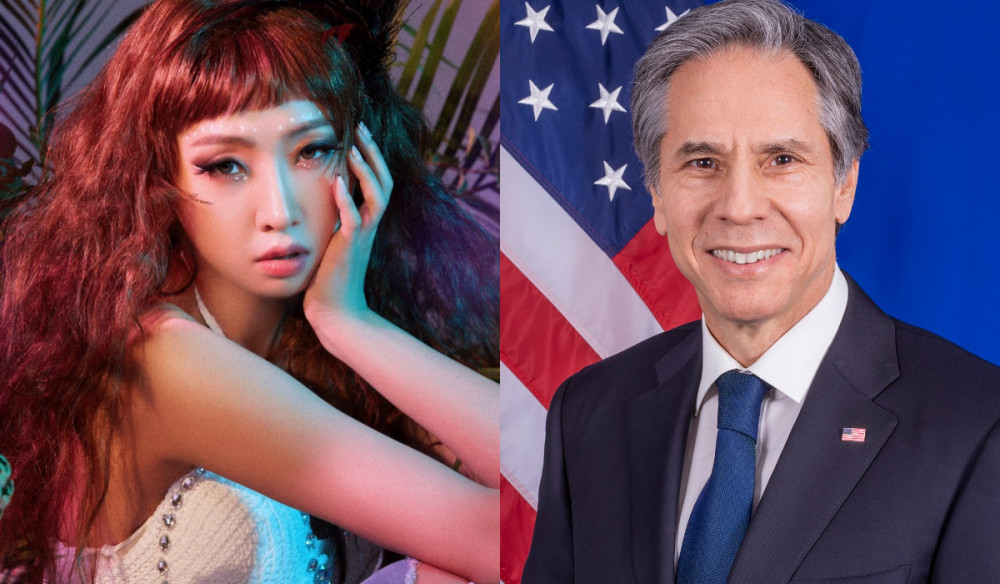 The U.S. Secretary of State has named one of Minzy's 2021 singles one of his favorite songs of the year.
On December 31 EST, Secretary Antony Blinken published a Spotify playlist titled 'Secretary's 2021 Playlist: On the Road,' a playlist containing 36 songs in total – including Minzy's single "TEAMO."
"Music brings people together. It transcends borders and everything else that might otherwise divide us," Blinken explained in a tweet announcing the playlist. "As we close 2021, I'm sharing some of my favorite songs released this year (or recently), by artists around the world. Hope you enjoy as much as I have."
While Minzy is the only Korean act on the playlist, other Asian acts include Japanese singer LiSA, Filipino boy band SB19, and Filipino folk-pop band Ben&Ben, among others.
Meanwhile, the full Spotify playlist can be listened to here.