TikTok has exploded over the past few years, and even K-pop groups are making accounts. You've probably seen videos from groups like Stray Kids go viral, and there's plenty more fun where that came from. Curious which idols are crushing it on TikTok? Here are a few of the groups making the best TikTok content.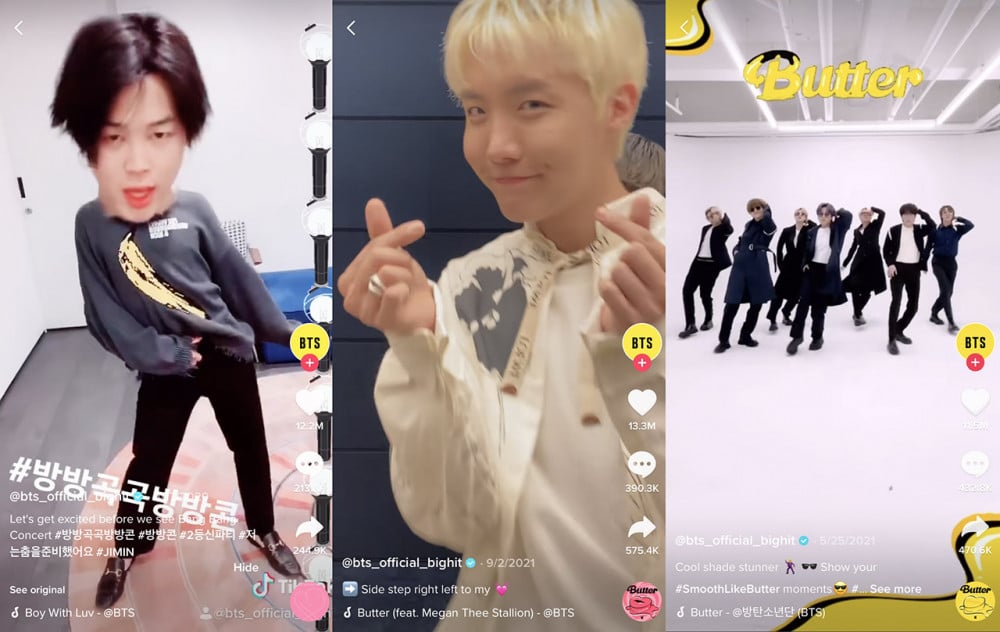 BTS (@bts_official_bighit)
You know the world's biggest K-pop group had to get active on TikTok. BTS keeps fans entertained with sporadic videos, including everything from members trying to catch candy in their mouths to Jimin using a giant head filter while dancing along to "Boy With Luv."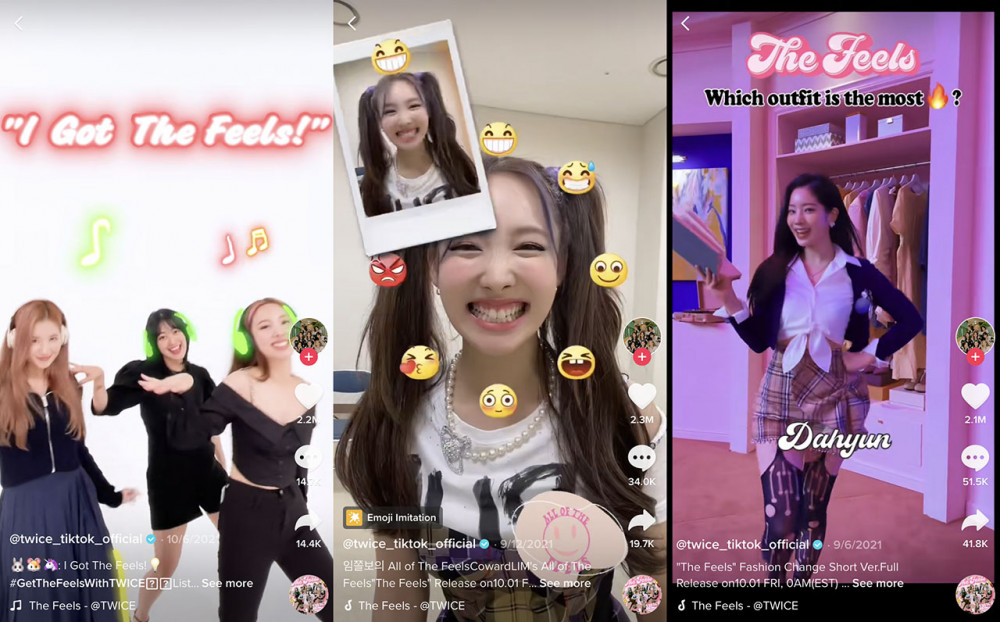 TWICE (@twice_tiktok_official)
Even if you're not a ONCE, you probably saw people on TikTok doing "The Feels" dance challenge. The popular girl group shared a fun video with members dancing to start the hashtag "#GetTheFeelsWithTwice." Outside of dance challenges, you can also find the Twice members on TikTok participating in fun memes like Emoji Imitation.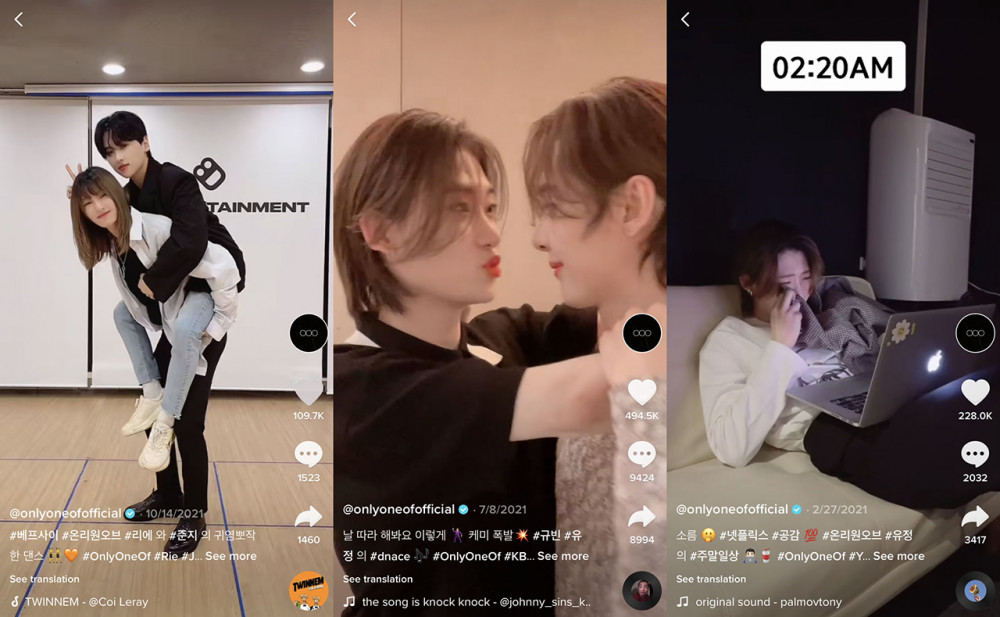 OnlyOneOf (@onlyoneofofficial)
OnlyOneOf absolutely gets TikTok memes and internet culture. While there's plenty of fun dancing on their account, the members also participate in trends and make original content. Even if you're just a casual fan of the group, you'll love their funny videos and cute skits. Need a suggestion to get started? Check out the video of YooJung staying up all night watching Netflix.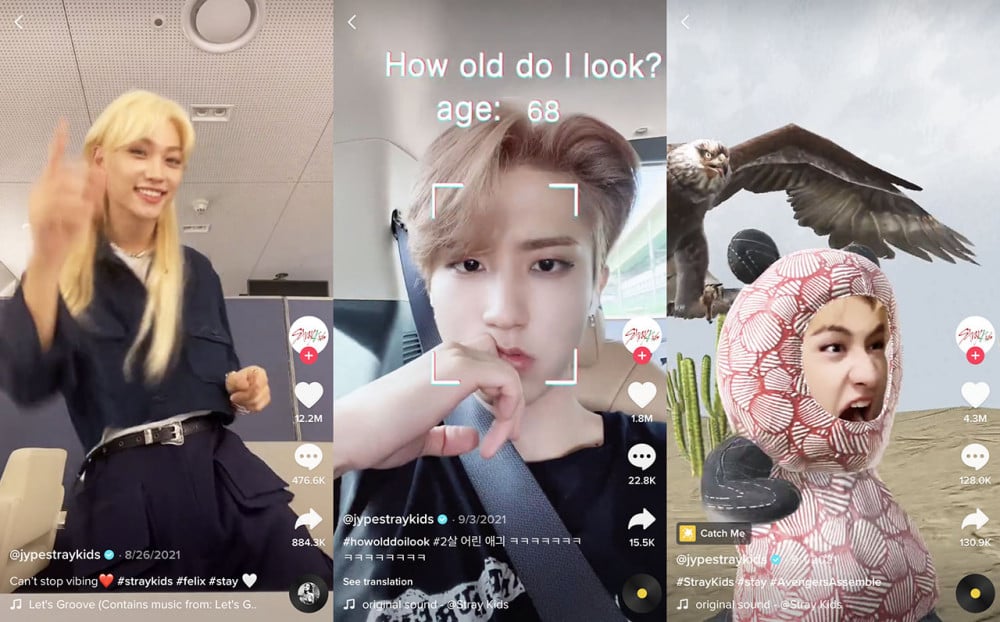 Stray Kids (@jypestraykids)
Every so often, Stray Kids member Felix goes viral on various social media outlets. On TikTok, a video of him dancing along to "Let's Groove" by Earth, Wind & Fire got a massive 78.2 million views and 12.2 million likes. In addition to videos of Felix being pretty, the Stray Kids' TikTok account also features members playing around with fun filters.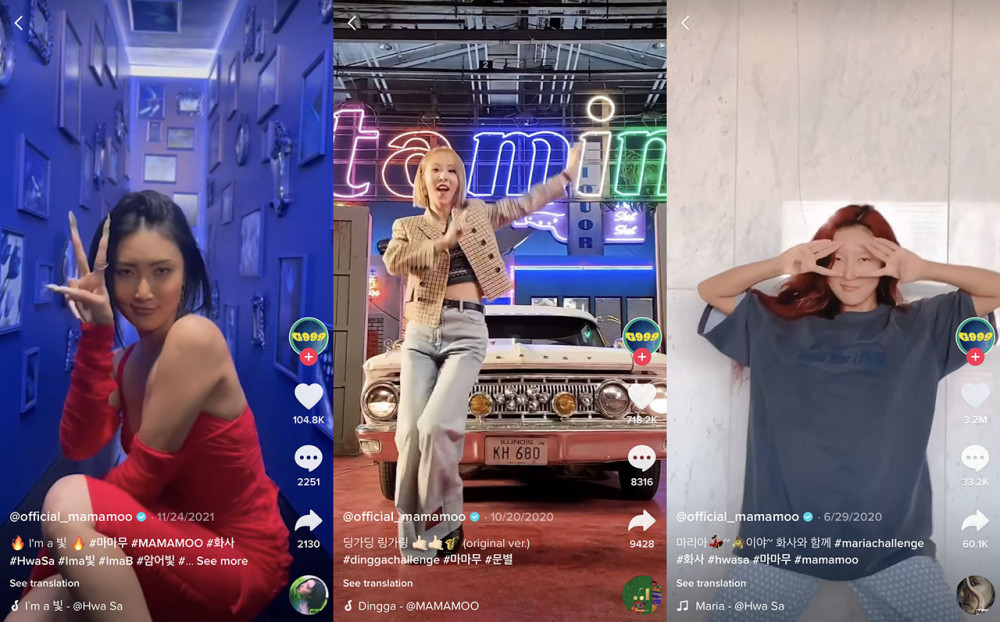 MAMAMOO (@official_mamamoo)
The charismatic members of MAMAMOO are also having fun on TikTok. While the account has the typical song promo videos, you can really see how well the members get along in their clips with each other. Aside from fun dance videos, MAMAMOO's TikTok account also helped launch the #MariaChallenge. Starting as a way to promo Hwa Sa's song "Maria," TikTok users got creative with the song by using the Unicorn Head filter as the song's chorus kicks in.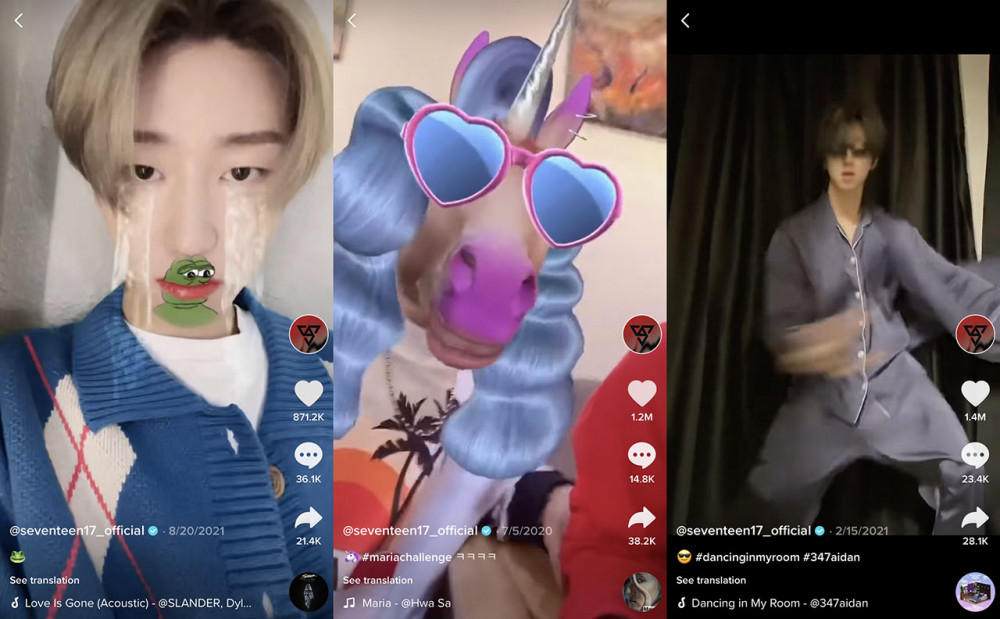 Seventeen (@seventeen17_official)
Speaking of the "Maria" Unicorn Head trend, Seventeen members Woozi and Seungkwan put their own funny spin on the trend in a TikTok video. The video begins with Woozi snuggling into Seungkwan's shoulder until Seungkwan turns toward the camera and the filter morphs his head into a unicorn wearing sunglasses as "Maria" plays in the background." Seventeen's sense of humor shines on TikTok, with each member getting involved.