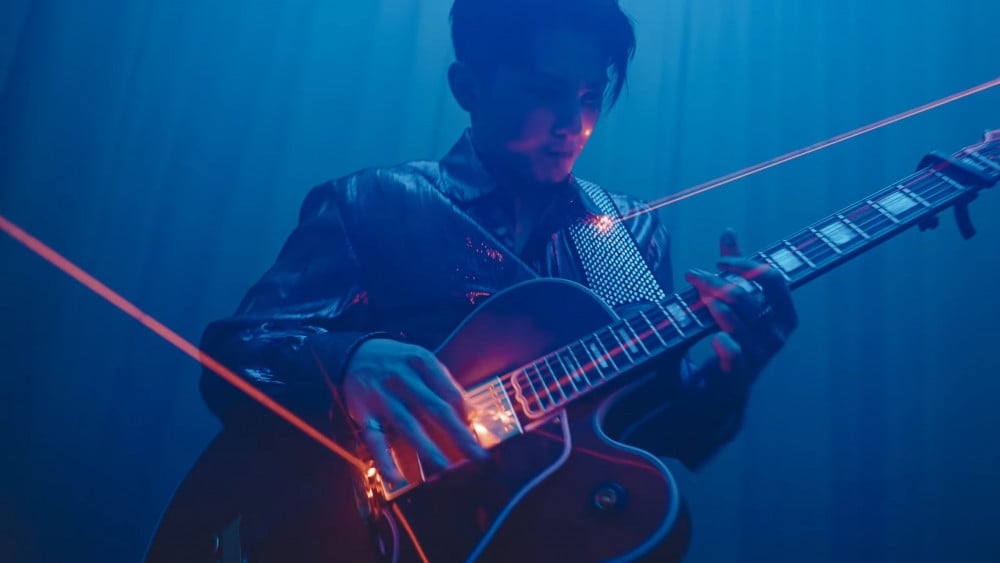 Do we even need to prove that Seventeen's Woozi is definitely one of the hottest K-Pop lyricists and composers? It's about time to appreciate his skills more!
The main vocalist of the global boy group Seventeen is way above his official position in the group apart from being the leader of the vocal team. Woozi is known for his amazing and flabbergasting writing and producing skills. He literally participated in *almost* all of his own group's tracks released in the past years since his debut in 2015, this twenty-five-year-old artist has a whopping 120+ credits on Korean Music Copyright Association (KOMCA) under his name, and it's just been almost seven years since debut yet he still has a lot in store in the future.
If you gave a listen to one of Seventeen's title tracks, there's a high chance you actually got attached to them, but I bet you definitely did have tuned in to one of their tracks as Seventeen is known for releasing high-quality songs, notably 'Don't Wanna Cry,' 'Pretty U,' 'Very Nice,' 'Clap,' 'Left & Right,' 'Ready to Love,' and more, and these songs mentioned had Woozi's participation in composing and writing.
For sure, you already have heard some of these iconic Seventeen's song lyrics, including "Ulgo sipji ana," "Aju nice," "I'm ready to love naege malhae jwo...", or "This time I wanna rock with you,"—Woozi is behind all of these masterpieces, he is behind the magic of Seventeen's tracks since debut.
Let's go back to some awe-inspiring and astounding lines from the genius musician himself.
"I will not make music oriented to any specific region. I want to bring to fans Seventeen's signature musical colors."
"[Genius composer or foolish composer] I choose 'foolish composer' because the fool will always try harder."
"I wanted to show a completely different side of me, of course, even that side is still me. There are course various sides of me that I can show within Seventeen, but I believe what I can show when I'm alone is also completely different."
Woozi is a world-class musical prodigy. He literally does everything within music. Apart from being a singer, composer, producer, arranger, he can also play various musical instruments such as electric and acoustic guitar, flute, drums, piano, and clarinet.
Let's go back to this Woozi's clarinet 'Della Fantasia' performance on "Knowing Brothers."
Back when joining Pledis Entertainment at a very young age, during training, Woozi has discovered his love and passion for music, from being guided by producers to creating his own for the group to writing his first-ever solo mixtape and now being named the genius composer of the group Seventeen. Woozi recently bagged his individual award at the Asia Artist Awards for winning the 'Best Producer Award' with 'Your Choice' and 'Attacca.'
As years pass by, Woozi continues to receive a lot more compliments and praise from professional musicians. Woozi keeps his feet on the ground and continues to grow as an artist. He has expanded as a musician in every little step he took and will take in the near future and has developed a wide variety of music in the industry.
Meanwhile, Woozi has just released his first solo mixtape 'Ruby,' it's his first time writing a song entirely in English, but it still is a high-quality track. Everything he wrote was beautifully penned, a stellar and outstanding musician indeed.
He is the real definition of 'musician,' a full package one—he sings, dances, writes, composes, produces, arranges, and even choreographs. No one can deny Woozi's multifaceted talent.