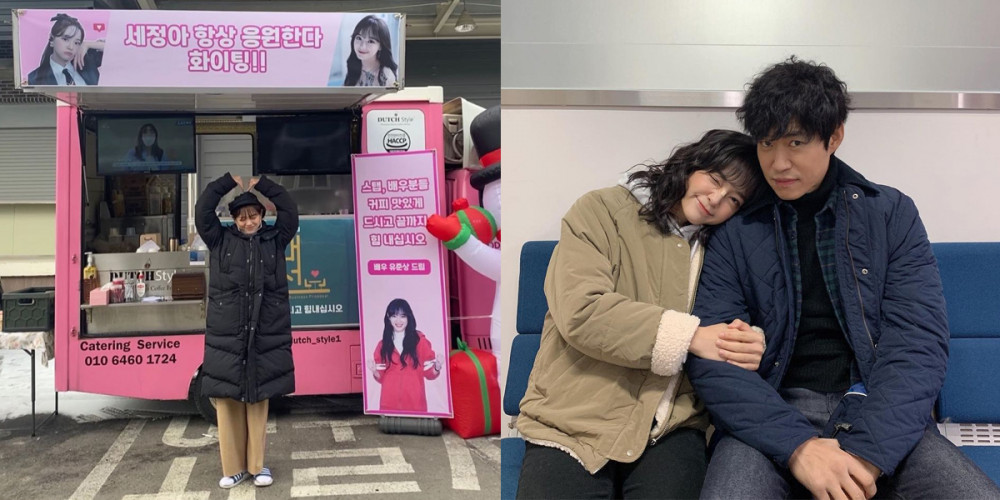 On January 22, singer/actress Kim Se Jung thanked her former co-star Yoo Joon Sang for sending an encouraging coffee cart to the set of her current drama filming set!
In her latest Instagram post, Kim Se Jung wrote, "Dear my beloved Joon Sang-sunbaenim. I miss you every single day. I miss all of the Counters so much." The star then struck various poses in front of the coffee cart sent by actor Yoo Joon Sang, showing her excitement.
Previously, Kim Se Jung worked alongside actor Yoo Joon Sang in the hit OCN drama series, 'The Uncanny Counter'. She is currently gearing up to greet viewers on the small-screen with her new SBS romantic comedy series, 'A Business Proposal'.