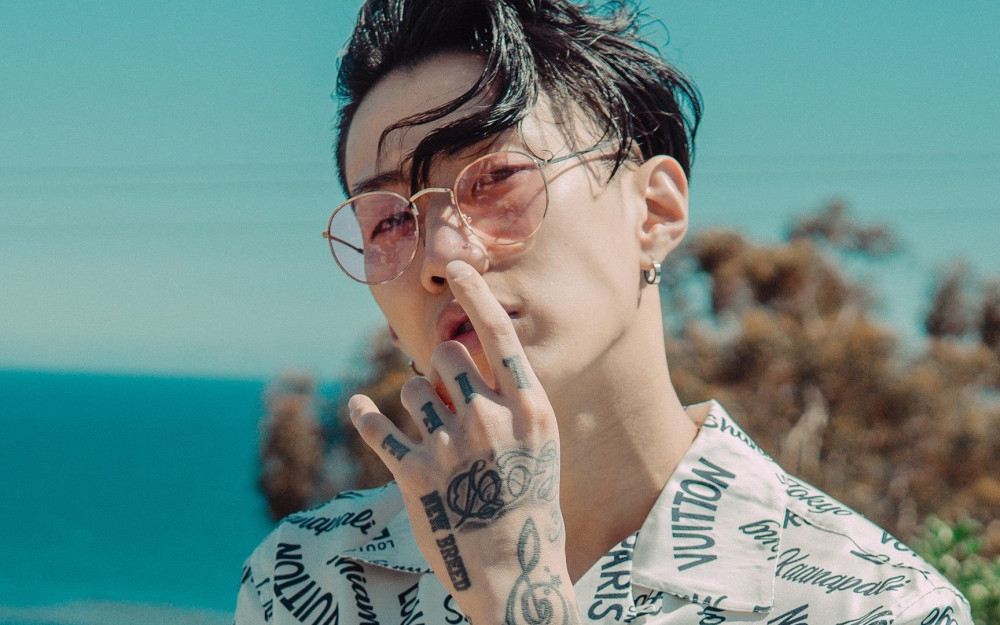 At the end of last year, Jay Park made a surprise announcement that he would be resigning as the CEO of AOMG and H1GHR MUSIC.

He announced through his Instagram and revealed his intentions of stepping down from the position. Soon after, Jay Park took down his Instagram account and left a tweet saying, "If I ever retire or disappear make sure to miss me."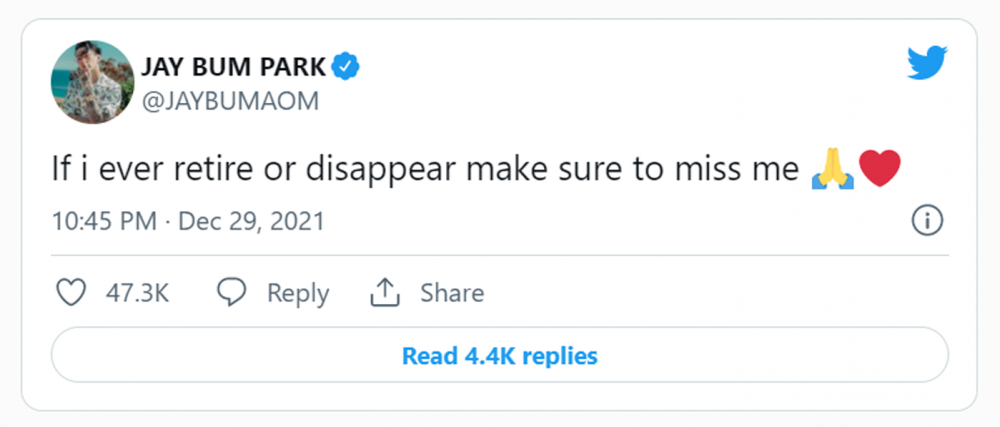 Because of this, many fans were worried that Jay Park had decided to retire from the entertainment industry and expressed their concerns. Many fans took to social media to express their sadness and concerns that Jay Park was disappearing from the public's eye.
Therefore, on January 24, Jay Park personally came on to Twitter to assure his fans that he was not going to retire. On this day, Jay Park took the time to reply to his fans' questions and statements to alleviate some of the curiosity they had about the singer's future endeavors.

The artist wrote, "Not retiring yet. In the last two years, I think I did like 80 fts but only put out like 7 songs under my name lol. I owe myself and my fans at least 1-2 more good albums. I'm just to much of a man of the ppl's sometimes I put my own career on hold. this year gon be crazy. trust [sic]"
So, fortunately, Jay Park is not going to retire any time soon, and he will be taking some time to work on music for himself.