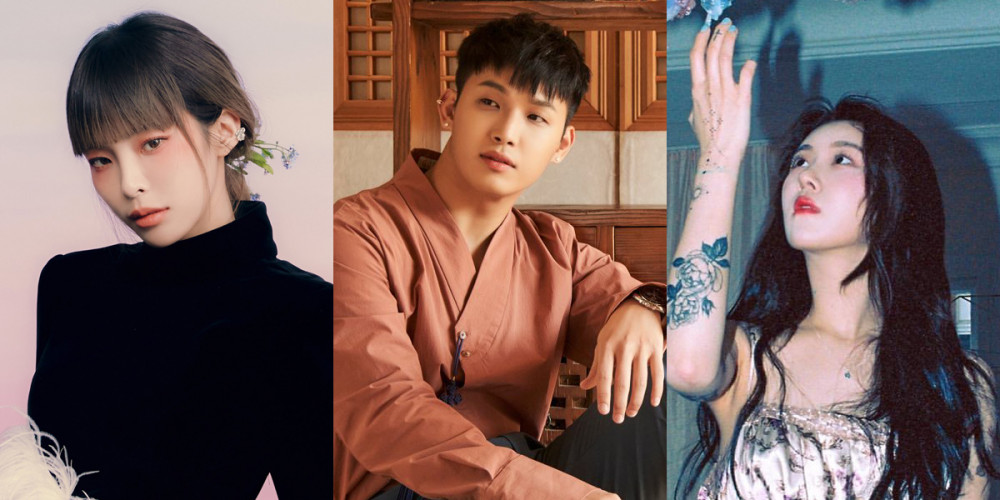 Back on January 26, the KOMCA (Korea Music Copyright Association) published its annual list of newly promoted members for the year 2022.
Each year, the KOMCA selects a total of 25 new associates who are recognized for having registered large bodies of works as musical composers and/or lyricists. This year, musicians who were promoted to official membership status with the KOMCA include: Heize, Baek Ye Rin, BTOB's Hyunsik, BewhY, Beenzino, and Jang Ki Ha. Additionally, hit composer R.Tee (Kim Joong Goo), well-known for works like BLACKPINK's "Playing With Fire" and "How You Like That", was also promoted to official membership this year.
Last year around this time, BTS's RM and J-Hope were promoted as official members of the KOMCA.