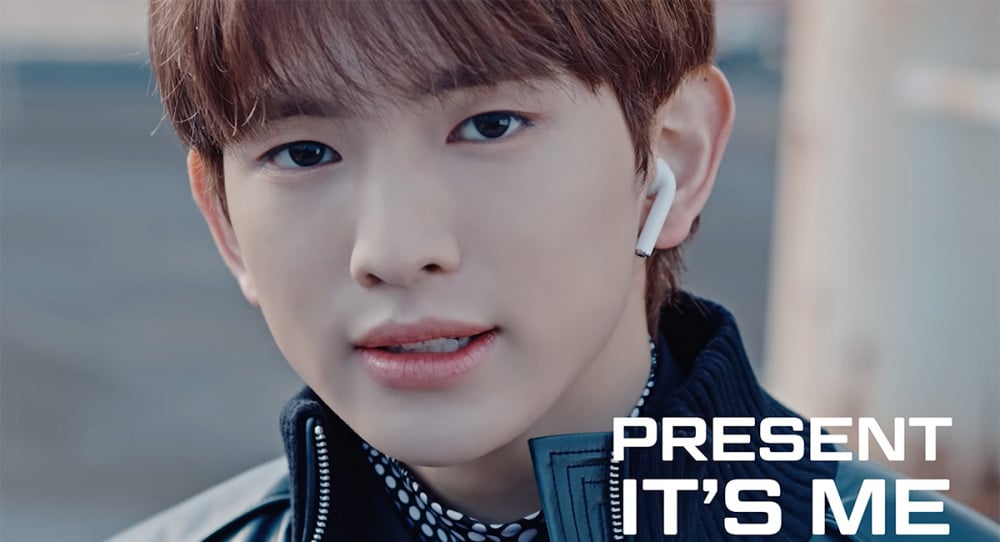 Many K-Pop fans all over the globe are excited to see Yuehua Entertainment's brand new rookie boy group TEMPEST making their official debut in 2022. Notably, TEMPEST's debut will finally mark the Yuehua Entertainment duo Hyung Seob x Eui Woong's official debut in a fixed group, more than 3 years after the pre-debut project unit first released its single album 'The Moment of Memory' in November of 2017.

Prior to their pre-debut project unit debut, Yuehua Entertainment trainees Ahn Hyung Seob and Lee Eui Woong became publicly known as contestants on Mnet's 'Produce 101' season 2. Both trainees went on to garner significant fame through the series, and in Lee Eui Woong's case, he became well-known for appearing as a civilian on the program 'Hello Counselor' long before he was cast as a trainee. It was revealed that after his appearance on 'Hello Counselor', Lee Eui Woong receiving idol casting offers from 11 different agencies, and ultimately chose Yuehua Entertainment.

Meanwhile, on January 19, Yuehua Entertainment kicked off debut trailers for TEMPEST's upcoming debut, beginning with members Hanbin and LEW.
Soon afterward, one fan raised a complaint(?) on Twitter, asking, "Everyone knows this boy's name is Lee Eui Woong, so who is LEW?"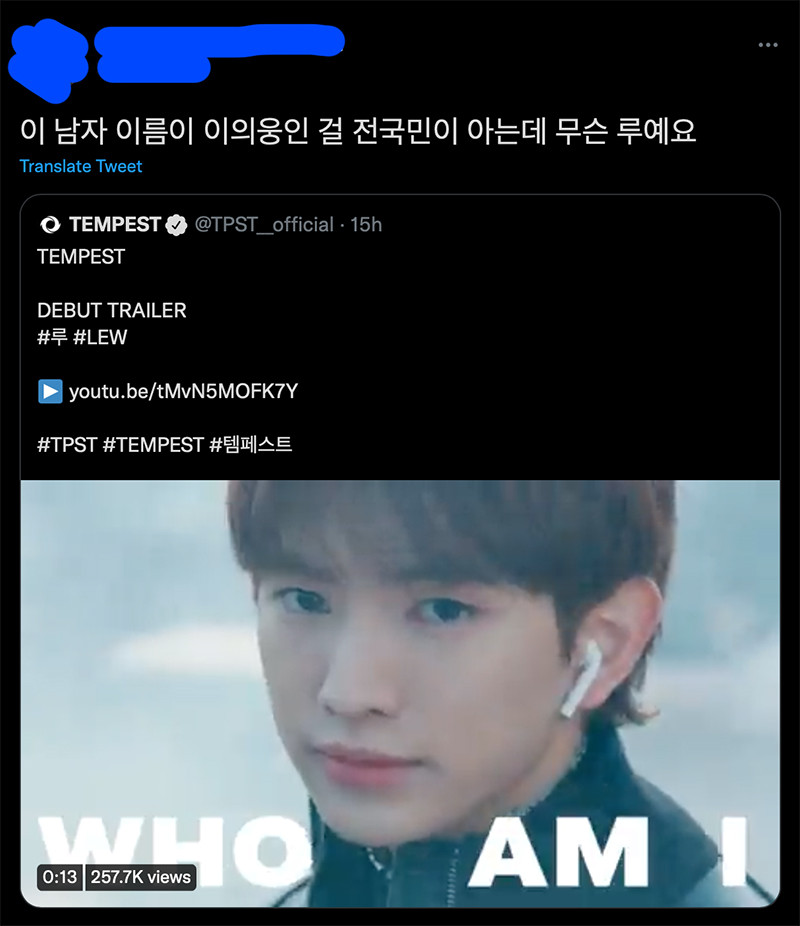 The post went on to gain numerous retweets and mentions, as various netizens shared their reactions to Lee Eui Woong's newly given debut stage name, LEW (According to TEMPEST's official SNS platforms, the Korean way of pronouncing the stage name is "Lu".)

In particular, many netizens were disappointed by the fact that Lee Eui Woong would not be using his very publicly known given name for his idol promotions, especially given the fact that "Lee Eui Woong" is considered by many as a very unique and "pretty" Korean name.
Comments included:
"Eui Woong is finally debuting TT. He's become even more handsome and he's all mature now TT. But why does his stage name have to be LEW..."
"Nooooo what kind of name is LEW? Eui Woong is such a cool and uncommon name."
"Isn't that what they call the bathroom in England?"
"Of course fans would be disappointed. His name Eui Woong is already well-known and its a really unique Korean name."
"I get that they kinda made it work because those are his initials, but for search purposes and for leaving an impact, it's a bad stage name..."
"No one is going to call him that though. He's just Eui Woong."
"Honestly, most K-Pop fans already know Eui Woong. Just keep his real name."
"His company is dumb TT."
"Yeah that's a bad stage name. But wow, Eui Woong grew up so well."
"So it's his initials, L.E.W. Let's just say that he's Eui Woong in Korea, and LEW is just for international promotions??"
"Honestly, even if international fans find it hard at first, they'll eventually get used to calling him by his real name."
What do you think of netizens' reactions to Lee Eui Woong's new stage name LEW? Meanwhile, Yuehua Entertainment's new 7-member rookie boy group TEMPEST is set to debut this coming February 21.