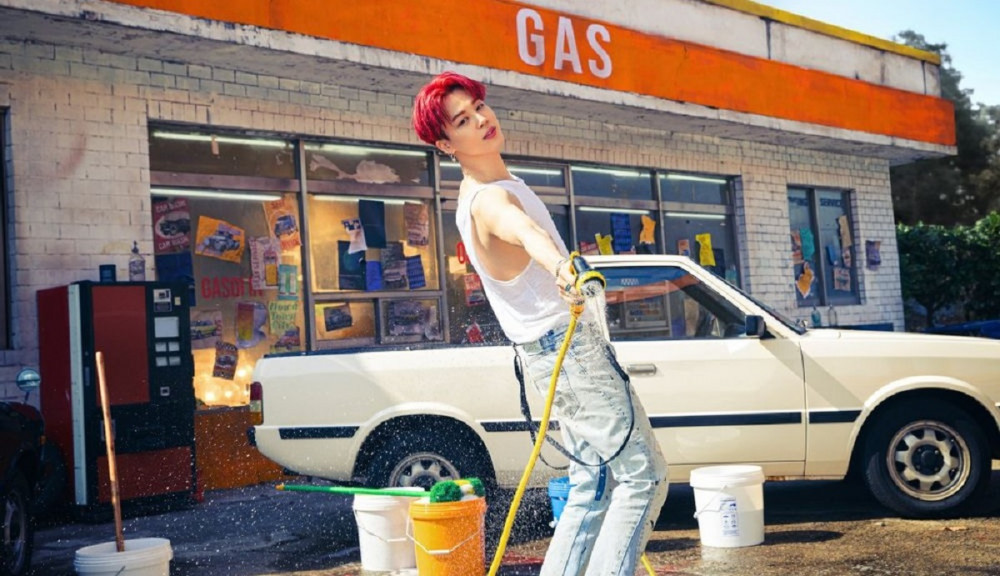 BTS's Jimin has given fans an adorable update on Weverse.
On January 9 KST, Jimin took to Weverse and posted a photo of himself 'hanging' from a bench. Taken in an upside-down mode, the black-and-white photo showed Jimin's masked face most likely hiding a big smile.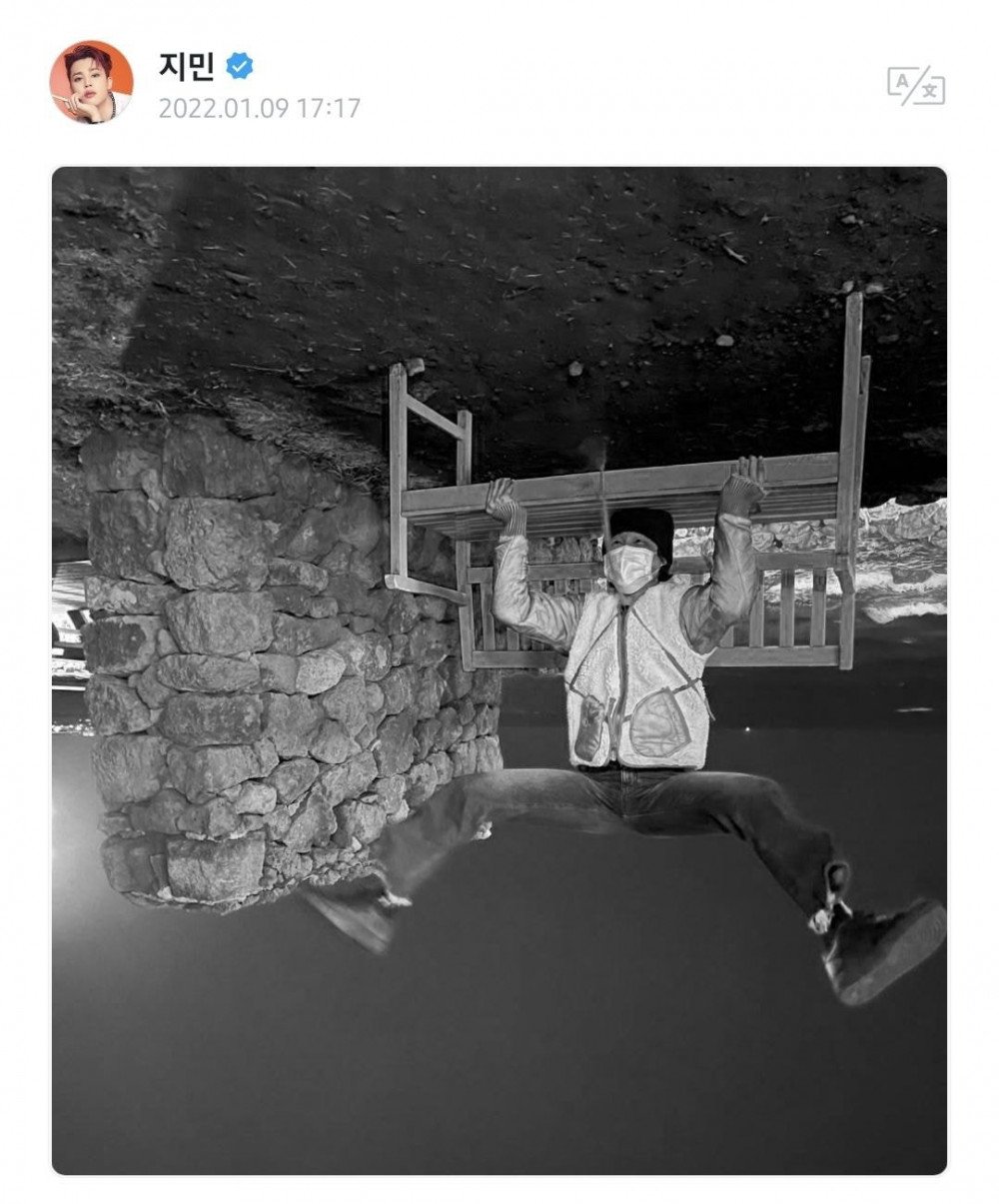 Netizens reacted to the photo with excitement, leaving comments like:
"LOL too cute"
"I'll also try to carry a bench for you, Jimin"
"My baby Jimin T_T"
"Jimin became Atlas!!!"
"He's like an adorable puppy!"
"If Jimin smiles, then I smile"
"Whoa so strong Jimin LOL"
"Baby what are you doing?! LOL"
Netizens also shared where the bench was from, which was Jeju Island.