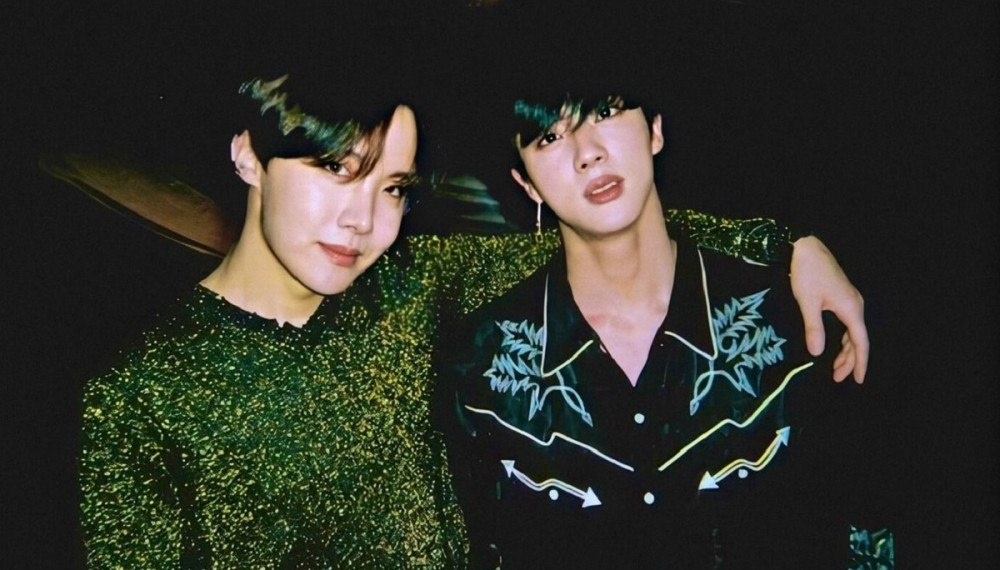 BTS's Jin is 'slowly' learning how to use Instagram.
Ever since the BTS members opened Instagram accounts, fans have been closely following their personal uses of the platform. On an online community forum, fans found Jin adorable as he sent J-Hope a Direct Message for the first time. J-Hope, who uploaded the conversation on his Story, shared:
Jin - "JHope"
J-Hope - "Zzwan [here]. What's up"
Jin - "I wanted to send a DM, too"
J-Hope - "(smiling emojis) I think I should upload this on Story ㅋㅋ"
Jin - "[Then] why aren't you doing it?"
J-Hope also wrote in the Story: "Our cute hyung"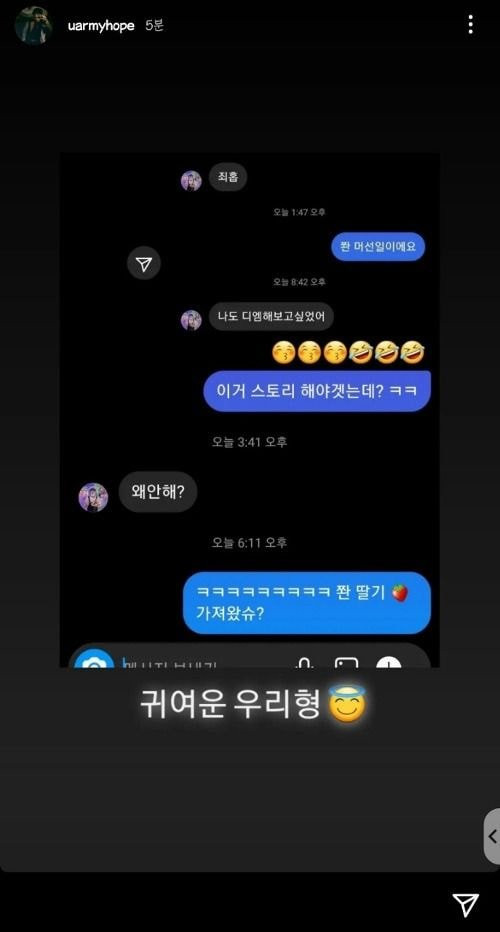 According to the fans, Jin also accidently discovered how to 'Like' posts on Instagram while zooming into a photo and still doesn't know how to crop photos or upload Stories himself.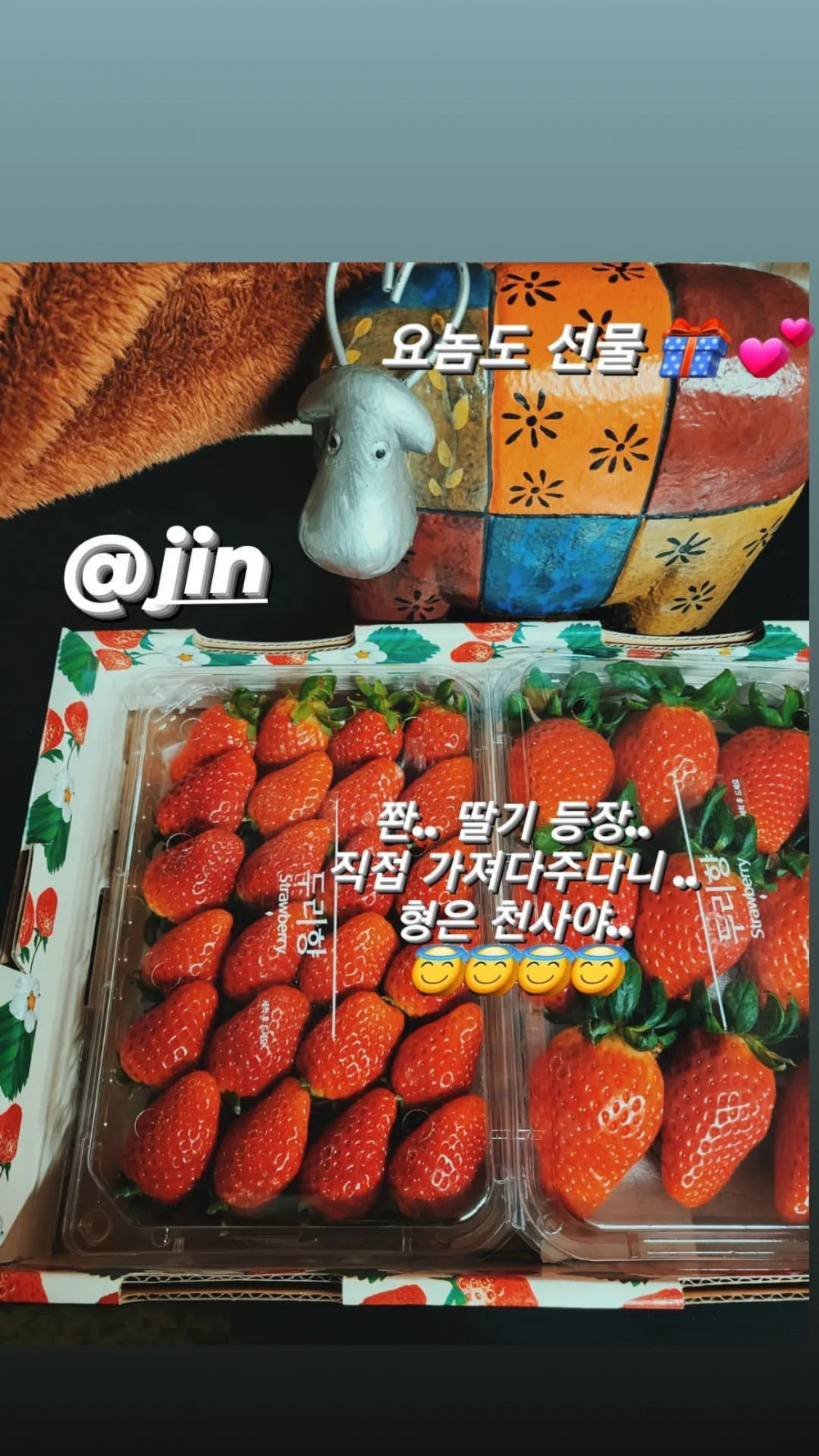 The fan also noted that Jin has yet to learn how to reply to comments by mentioning their IDs in the thread.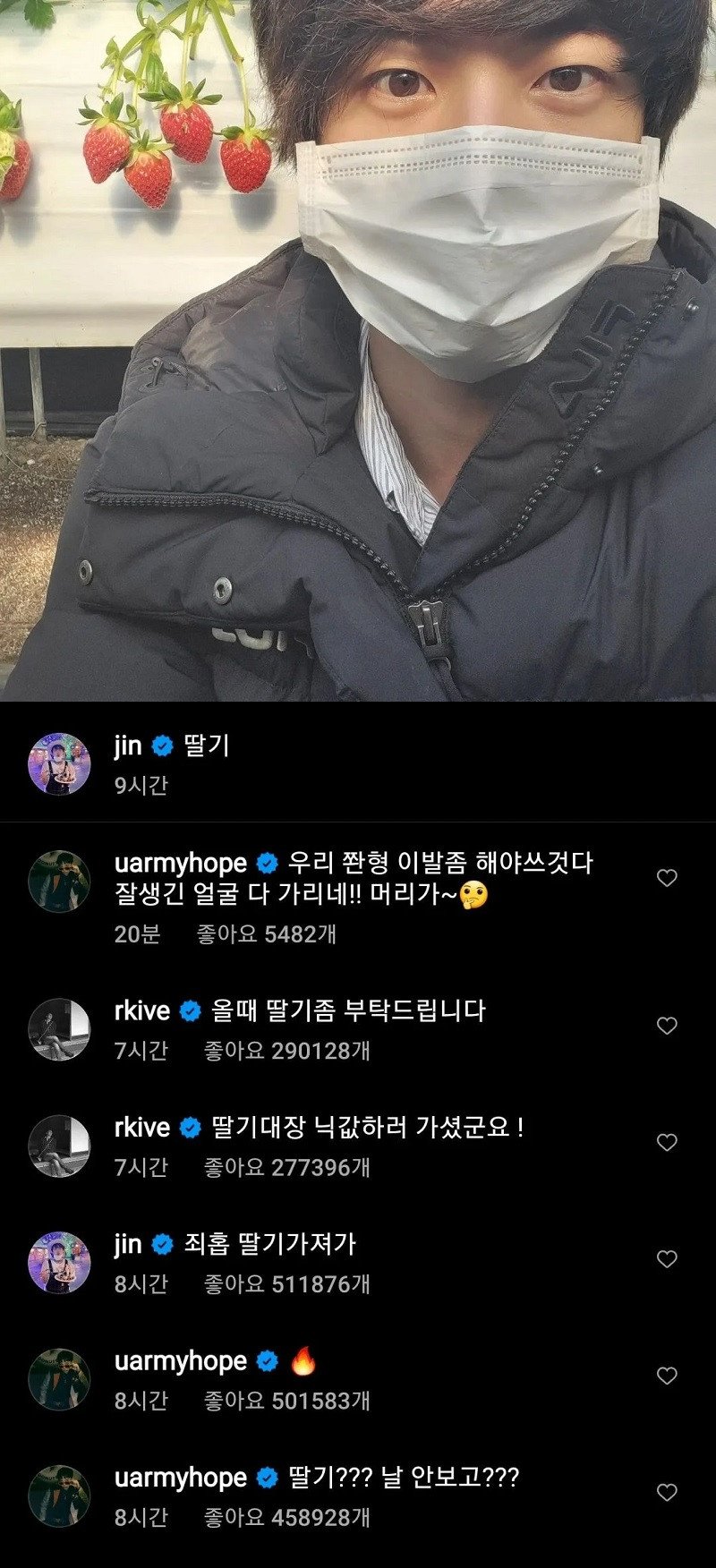 (The strawberries are from the strawberry fields owned by Jin's uncle.)

Some comments include:
"Jin is so cute lol i thought he would be intimidating at first but he was just a softie haha"
"Aw he is learning little by little~"
"That's so lovely..."
"They are both so cute!"
"Awww he wanted to DM someone T___T"