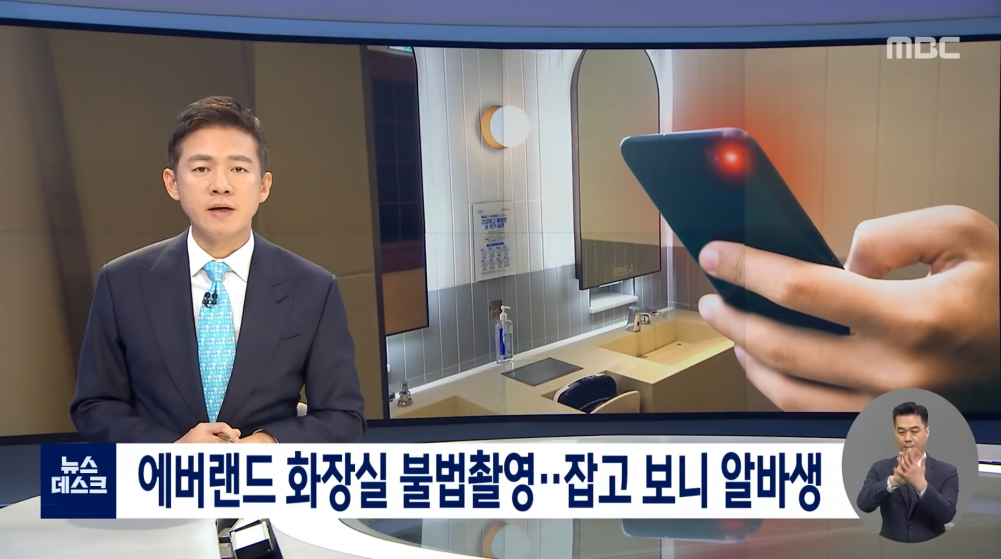 On January 15, a female customer in her 20s found a hidden camera in the bathroom when she went to the Everland amusement park to go snow sledding.

When she went to the bathroom, she coincidentally looked up and discovered a cell phone that suddenly disappeared into the other stall.

The female customer testified, "I was just looking up at the ceiling and all of a sudden I saw a cell phone disappear like this. So I thought, 'Why is that there? That's a hidden camera'!"

She explained she came out of the stall and saw there was a man wearing a hooded jacket with a baseball cap on. This man stood by the sink pretending to be another woman in the bathroom.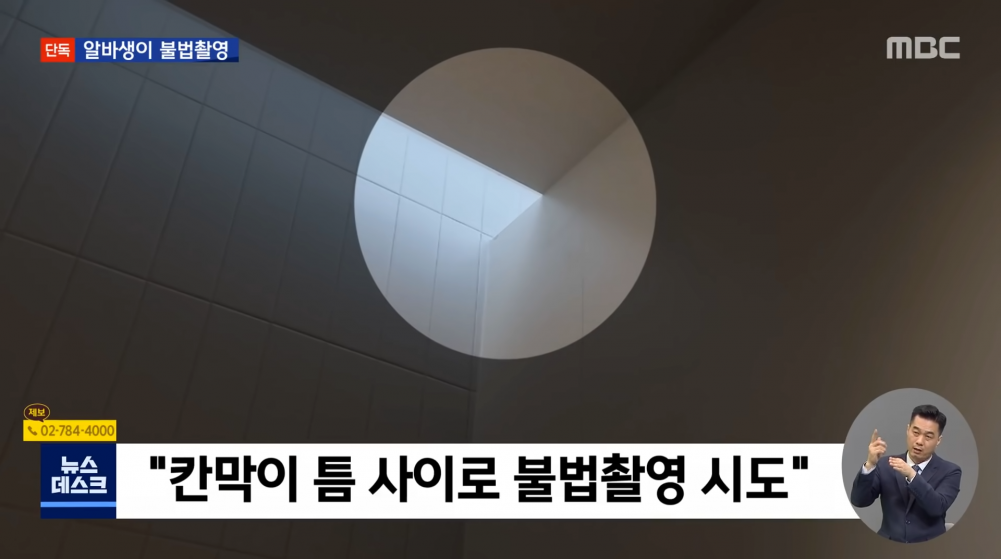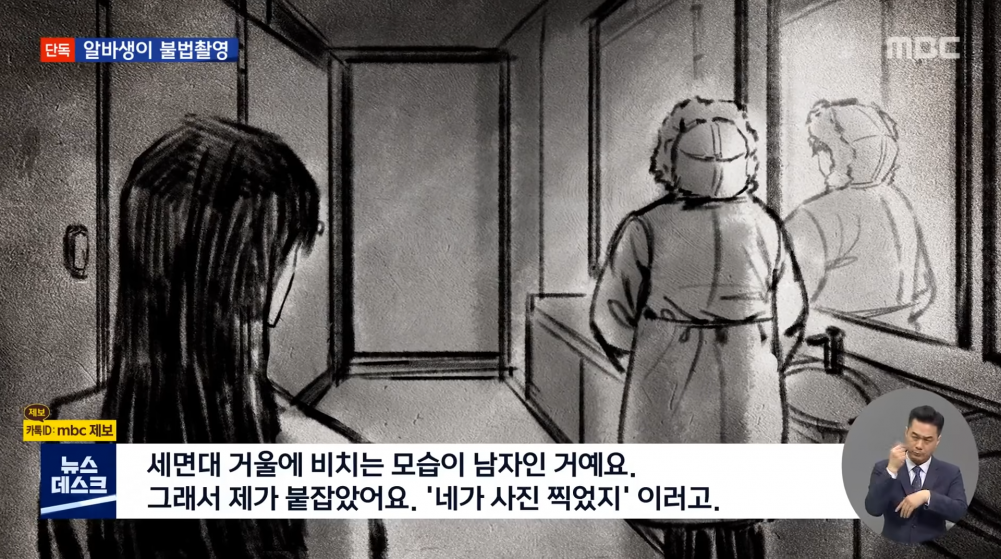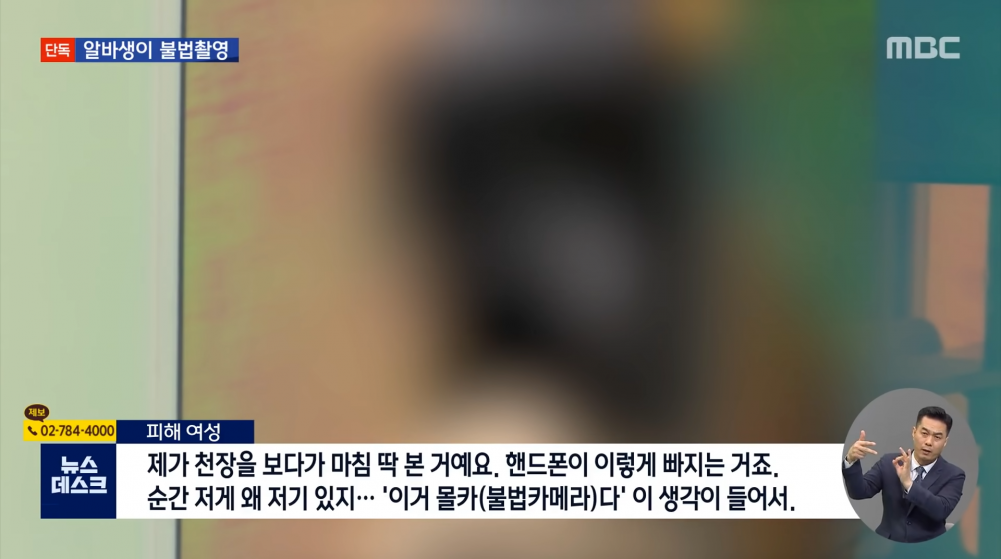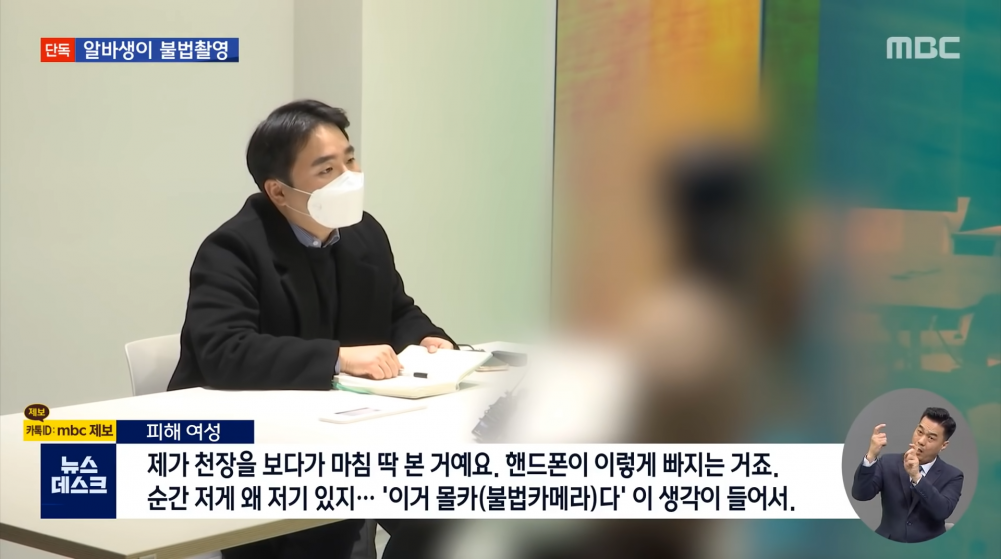 The female victim continued to say, "When I saw the reflection on the mirror, it was a man. So I grabbed him and asked 'you took a photo. right?'" She went on to explain that the man flung her hand away and ran out of the women's bathroom using a back door. He then headed to the men's bathroom, but the victim continued to hold onto him.
She explained, " There were people in the men's bathroom so I screamed out for help saying, 'He's a hidden camera criminal.' And I waved my hand to a man and asked him to grab him."

After an investigation, it was found that the women's bathroom back door was connected to a back path that had been blocked off after the pandemic and was only used by staff members. The police discovered that the perpetrator used that back door to enter the women's bathroom.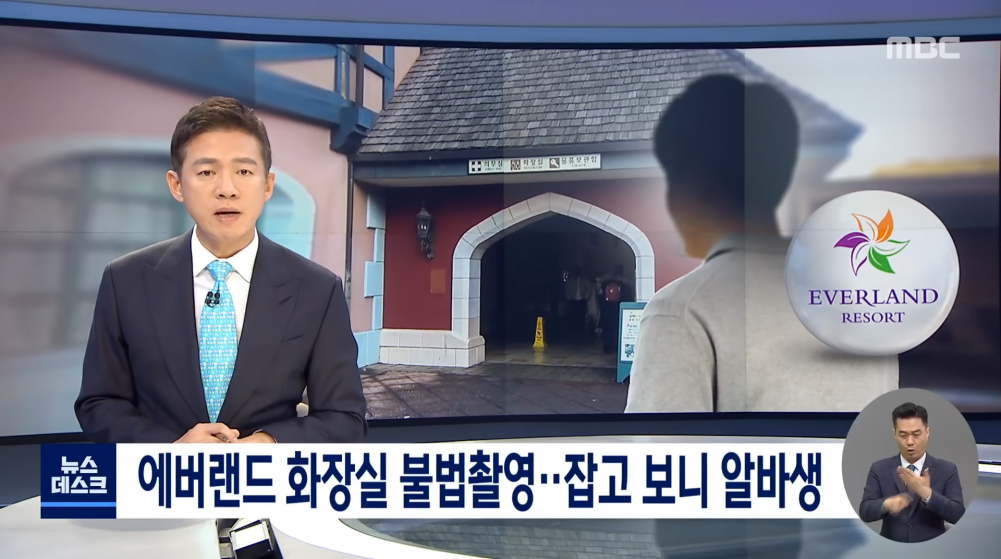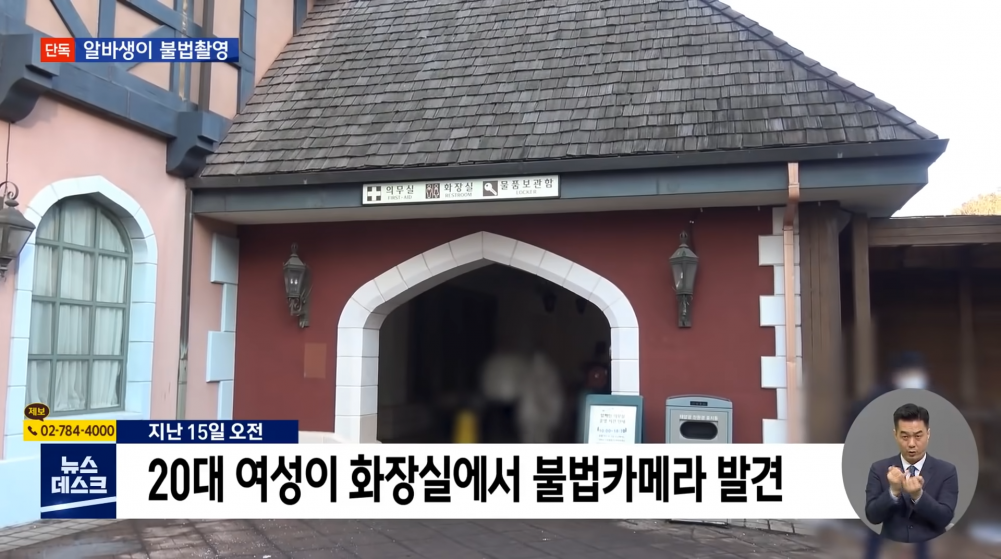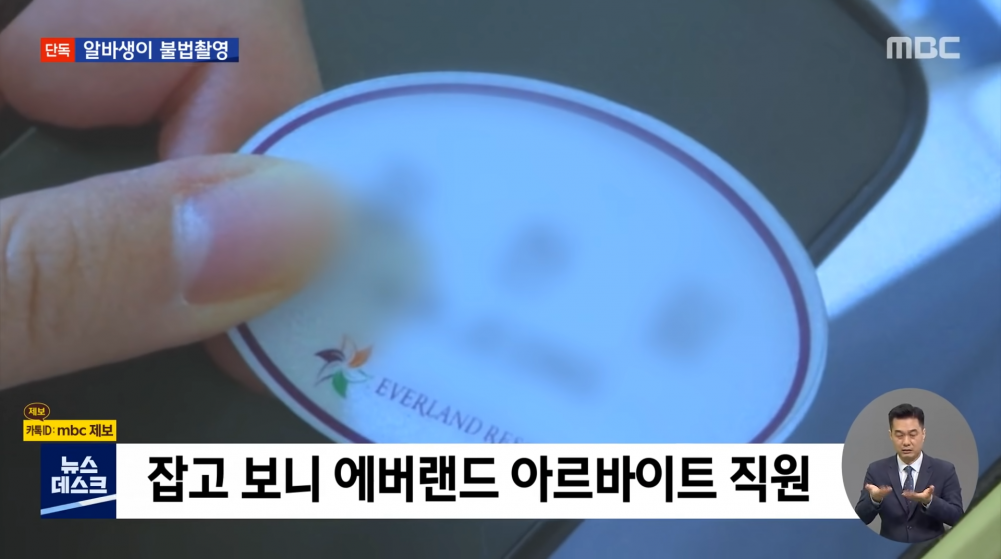 Unsurprisingly, the man was a part-time worker at the amusement park and had a name tag on his uniform.

In fact, there were reports that were made back in December that there was a hidden camera that was taken in the same bathroom. However, the criminal was not caught at the time.

Despite the report, Everland did not close off the back door or the back pathway. They did not install warning signs nor educate its employees.

Currently, the police are investigating whether this man is the same person from the previous report by analyzing his cell phone.