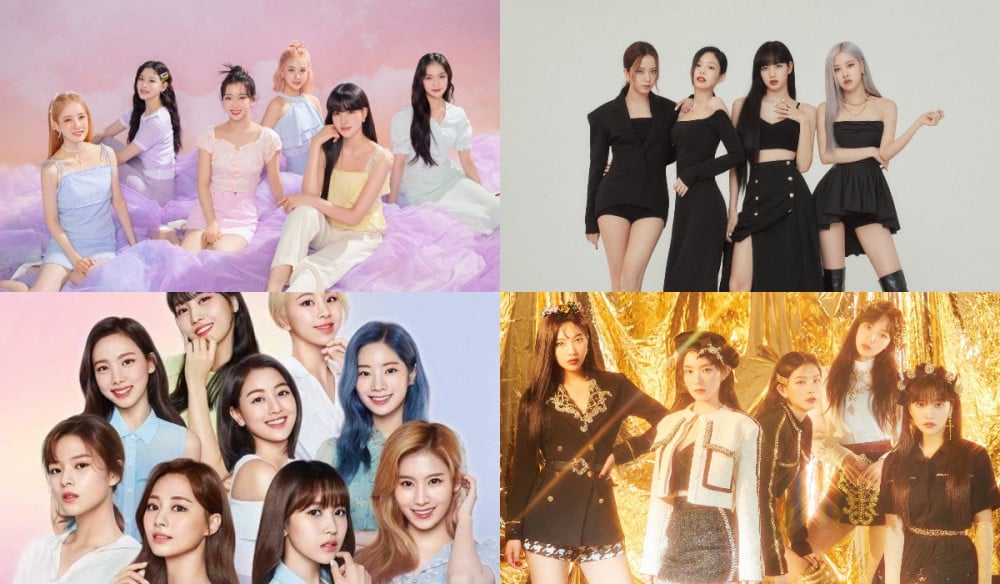 Netizens answered the question, "Which K-Pop girl group has the best average visual of all time?"

While all K-Pop girl groups are stunningly beautiful, there have been divided opinions about which group has the best average visual across all generations of female idols. Recently, Korean netizens gathered on popular online communities to answer this question.
One of the communities gave TWICE as the most common answer, while the other community was split over TWICE and Red Velvet. Other strong contenders included BLACKPINK and STAYC.
Some of the comments include: "The phrase 'a beauty next to a beauty' came after TWICE"
"TWICE because even JYP won't be able to make another group with all 9 members with gorgeous features."
"Even the community that is known to dislike TWICE voted TWICE by a landslide. This speaks volumes lol"
"I personally think it's Red Velvet"
"BLACKPINK. The members have insane visuals and chemistry as well."
"No one can criticize TWICE by their looks lol"
"When it comes to visuals it has to be TWICE"
What do you think?