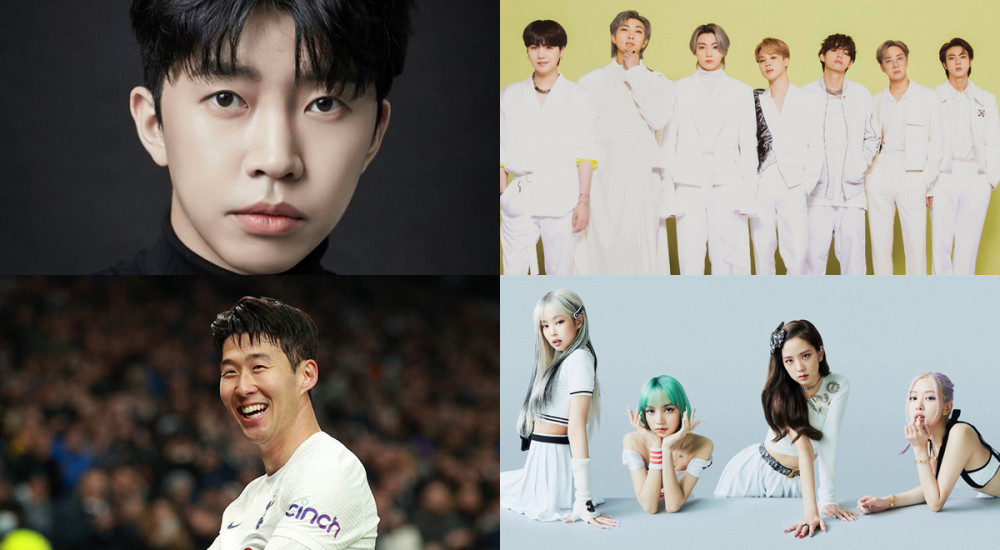 The Korea Institute of Corporate Reputation has analyzed which stars were the most talked-about Korean celebrities in terms of brand value for the month of December!
From November 30 through December 30, 2021, the Institute analyzed big data of the most talked-about South Korean celebrities on the internet, regardless of their entertainment genre, role, etc. The Institute took into account data including consumer participation, media activity, communication, community activity, etc.
In 1st place, trot singer Lim Young Woong reigned as the most talked-about Korean celebrity of December with a total of 11,930,573 points. K-Pop boy band BTS followed closely behind in 2nd place with 10,139,254, while Tottenham Hotspur forward Son Heung Min took up 3rd place with a total of 7,862,193. The 4th place spot went to the ladies of BLACKPINK this month with a total of 6,485,055 points.
From 5th through 10th place are, in order: Yoo Jae Suk, Gong Yoo, IU, Girls' Generation, Kang Daniel, and IVE.
Check out the Institute's full analysis results for yourself, below!