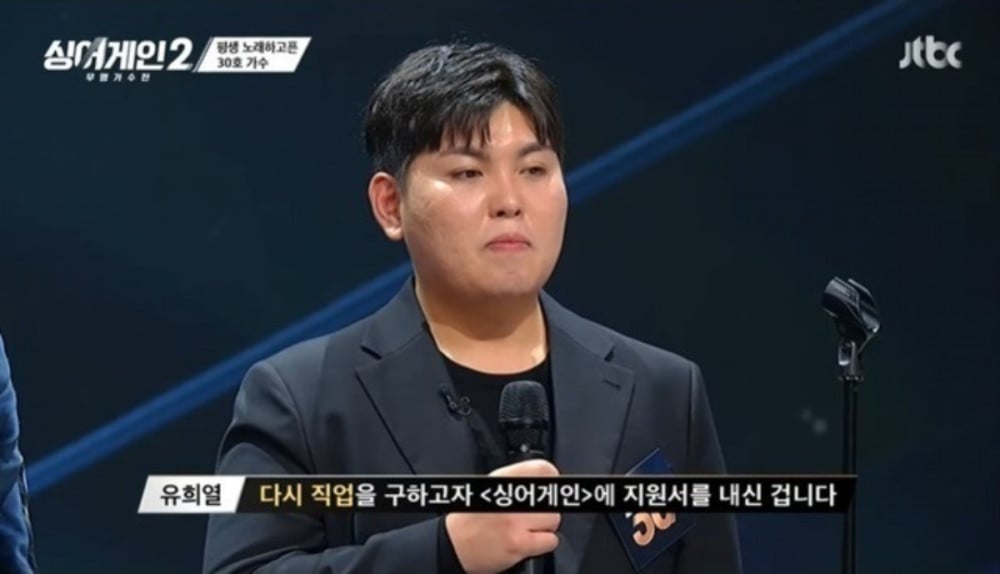 Singer Han Dong Geun drew attention after his appearance as a contestant on JTBC's 'Sing Again 2'.
On the December 20 KST broadcast of JTBC's program 'Sing Again 2', Han Dong Geun made an appearance as contestant number 30, drawing attention. Here, Han Dong Geun expressed his passion for singing by writing his introduction as, "My job is a singer." He explained, "I have the heart to sing for a long time and I think the job I want to do for the rest of my life is as a singer, so that is why I wrote [my introduction] like that."

Han Dong Geun then addressed his past drunk driving incident, by saying, "I was forced to pause my musical activities for a while due to my own mistake, and I seriously considered quitting music and starting another job. But I couldn't let go of music. It is a job that I love the most. I have always dreamed of living a life of music. No matter what results come up after my stage, I don't think I can let go of music. I hope my sincerity of 'my job is a singer' is relayed [through my performance]."

In particular, Yoo Hee Yeol's sharp words of advice drew attention. Yoo Hee Yeol told Han Dong Geun, "You lost your job due to your own mistake, and then submitted an application to get your job back. We are not looking at you from a senior and junior relationship, but we are looking at you from the perspective of interviewers. We will see your stage and evaluate your music. You will need to endure the harsh reality that occurs from there on. Whether you are able to reverse [your life] and continue on is in your hands."