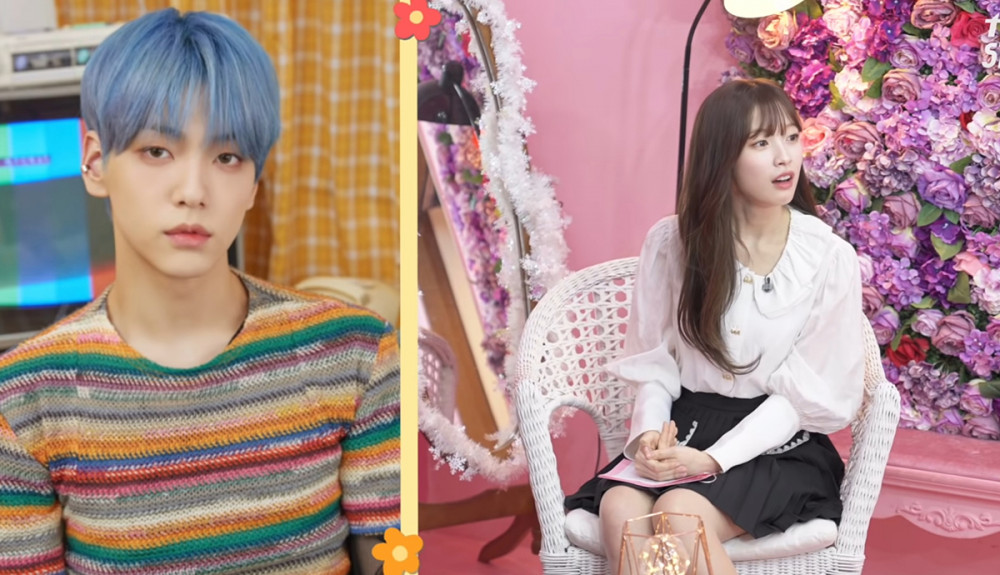 In a special video celebrating the launch of tvN D's 'World of My 17' season 2, Oh My Girl's Arin joined the web drama cast members as a guest MC for a series of games, interviews, and more!
As many of you know, Arin originally made her acting debut as the main character of 'World of My 17' season 1, Nari. In season 2, the role of Nari will be passed on to former IZ*ONE member Choi Ye Na, also making her acting debut through the web drama series.
In this special season 2 launch video, viewers got to see Nari from season 1 and Nari from season 2 together in one picture for the first time ever! In addition, Arin pulled off the role of guest MC flawlessly, bringing out her former skills as the host of KBS2's 'Music Bank'.
Then, during a game segment when the cast members and Arin were asked to name celebrities based on photos, Arin got a fun little surprise! After all of the cast members of 'World of My 17' season 2 successfully got through their turns, Arin ended up being the last member up to complete the round. Suddenly, Arin came face to face with a photo of her former 'Music Bank' co-MC, TOMORROW x TOGETHER's Soobin!
In particular, viewers found Arin's reaction after seeing Soobin's photo suddenly pop up very funny and endearing. When her turn came up and the celebrity photo was shown, Arin suddenly got up from her seat and said, "Ahhck! Soobin! Wait, here? All of a sudden? (Laughter)."
She then quickly sat back down and said to the camera (a.k.a Soobin) in a flat tone, "Hello."

Netizens reacted with comments like, "Why is tvN suddenly supporting Ah-Kong, it's not even KBS kekekekeke", "tvN stans Arin so much kekekekeke", "The fact that various broadcasting stations keep mentioning them, and that they were even called back for as special MCs, shows what a good impression they left on the industry insiders", "I loved the sibling chemistry between Ah-Kong!", "That was cute when she just went, 'Hello.' Kekekekeke", "I miss them TT. I hope they both succeed", and more!
Watch a full recap of the special video celebrating the launch of tvN D's 'World of My 17' season 2, below!