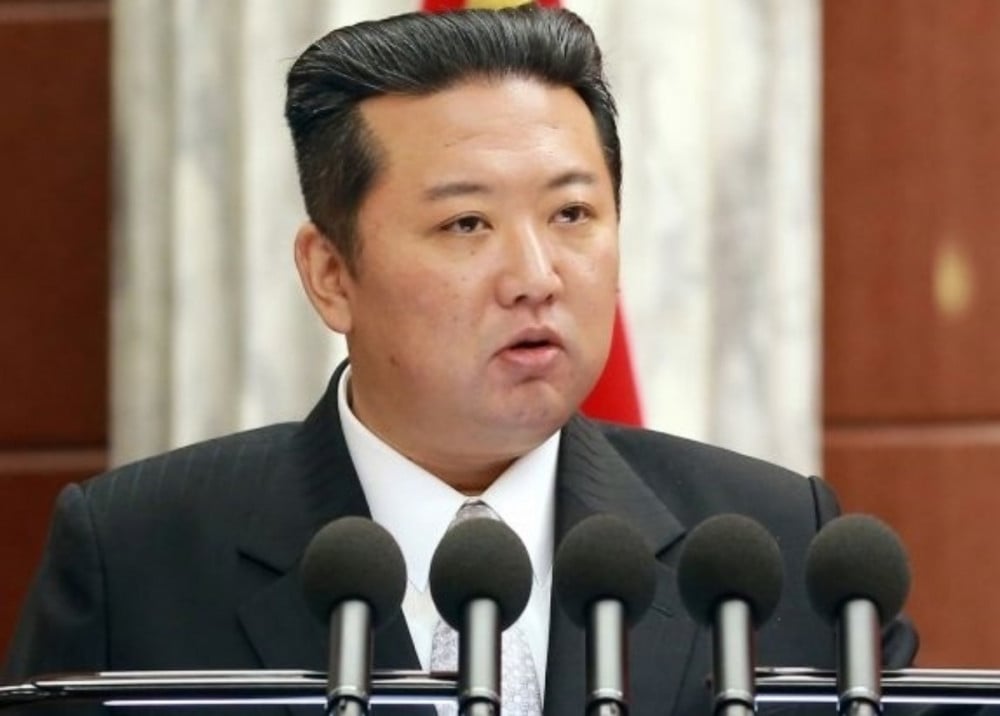 Korean netizens reacted after North Korean leader Kim Jong Un was seen with a sharper jawline in recent photos that surfaced online.

On December 29 KST, one South Korean media outlet released photos from the second day of the '4th plenary session of the 8th Central Committee of the Workers' Party' in North Korea. Here, Kim Jong Un was seen wearing a black striped suit, a white button-down shirt, and a silver tie. His jawline was significantly sharper than before and the neckline of his shirt was visibly looser. Following the report of his 20 kg weight loss back in October of this year, many netizens speculated that Kim Jong Un may have lost even more weight since then.
The National Intelligence Service reported that Kim Jong Un's weight was estimated to be around 140kg in 2019, until he lost about 20kg in October of 2021. North Korea's media outlet reported that "the people's hearts ached the most when they saw their beloved general secretary comrade so emaciated."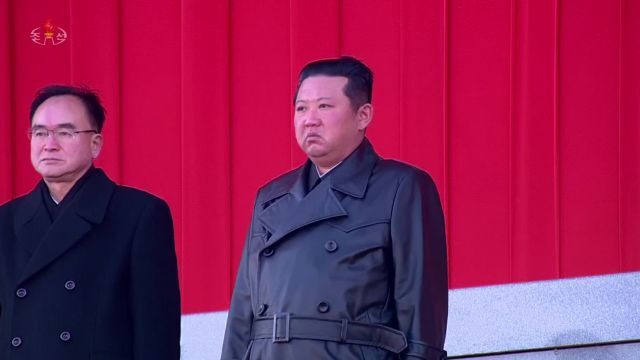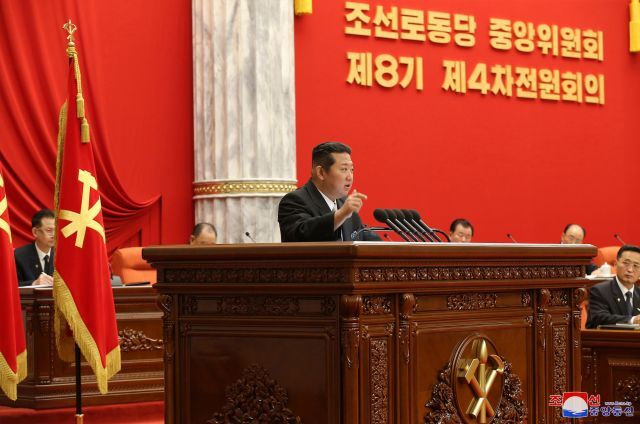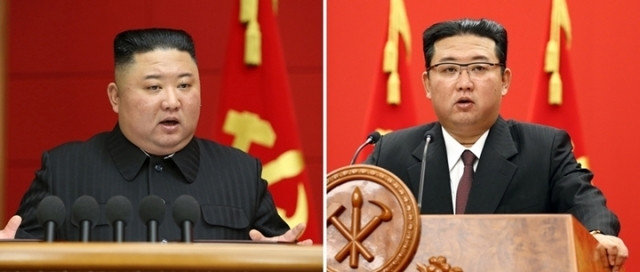 In response, some of the K-netizens' comments included:
"He'll probably appear on home shopping malls now...Kim Jong Un diet for sale."

"Lose some more weight. Aren't you embarrassed to look at the citizens?"

"When the Korean Peninsula unites, he can start a 'Kim Jong Un diet' business."

"He's probably a stand-in."

"How many stand-in people does he have??"

"He probably has diabetes."

"I don't think he exercised...maybe he has diabetes."

"What is your method of a successful diet?"

"He probably gets personal training."

"Please tell us what your method for getting rid of fat is."

"But this is not Kim Jong Un???"

"Please reveal your diet secrets."

"He probably has at least two stand-in actors for him."