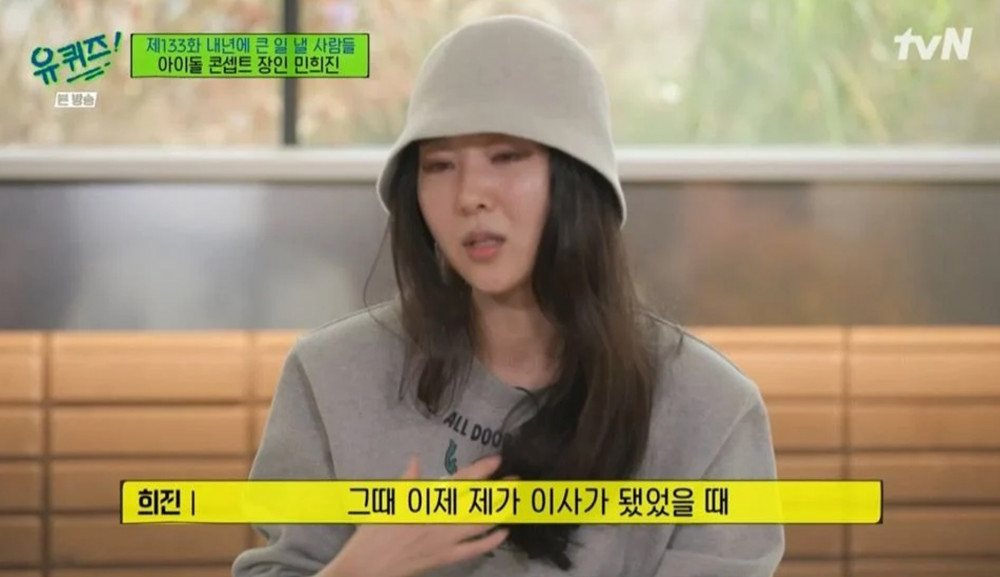 In the latest episode of tvN's entertainment program 'You Quiz on the Block,' renowned art director Min Hee Jin appeared as a special guest and shared the reasons why she suddenly left SM Entertainment.
Many K-pop fans are aware of the exceptional and extraordinary work done by Min Hee Jin as the Creative Director at SM Entertainment. She had joined SM Entertainment back in 2002 and worked with various SM artists up until 2019. Then she made headlines when she was recruited to Big Hit Entertainment (now HYBE Corporation) as the Chief Brand Officer (CBO) in 2019.

On the episode of 'You Quiz on the Block' that aired on December 1, Min Hee Jin shared the reason why she resigned from SM Entertainment after just a year as the Creative Director.
She shared, "When I became Creative Director I was already so (mentally) fatigued." Yoo Jae Suk asked what was especially fatiguing at that time to which Min Hee Jin responded, "I did so much work. I used to film four to five music videos a month and released four to five albums."

The HYBE CBO elaborated, "I used to joke with my team at that time that I probably could come in the first place if I were to be on a survival show." She explained that she had continued to work without a break throughout her 20s and 30s. She explained, "I actually never went on a proper vacation. I sent my team members on vacation but it was so difficult for me to go." Min Hee Jin continued to say, "I was severely burnt out and was thinking I should quit. But I felt that the company won't simply let me go. So when I first told the chief producer, we cried together."

Min Hee Jin also added, "Back then I even thought, 'Why is it so painful to live?' I had severe self-torment and was really hard on myself. Of course, there were joyful moments but during those moments I would think, 'Is this what happiness is?' So I continued the path on leaving the company."


She then explained, "I still felt there was so much I wanted to do and accomplish, but this was such a big and new challenge I took on. Then I got a call from another place a few days later and that was HYBE."
Not too long after the phone call, Min Hee Jin became HYBE's Chief Branding Officer.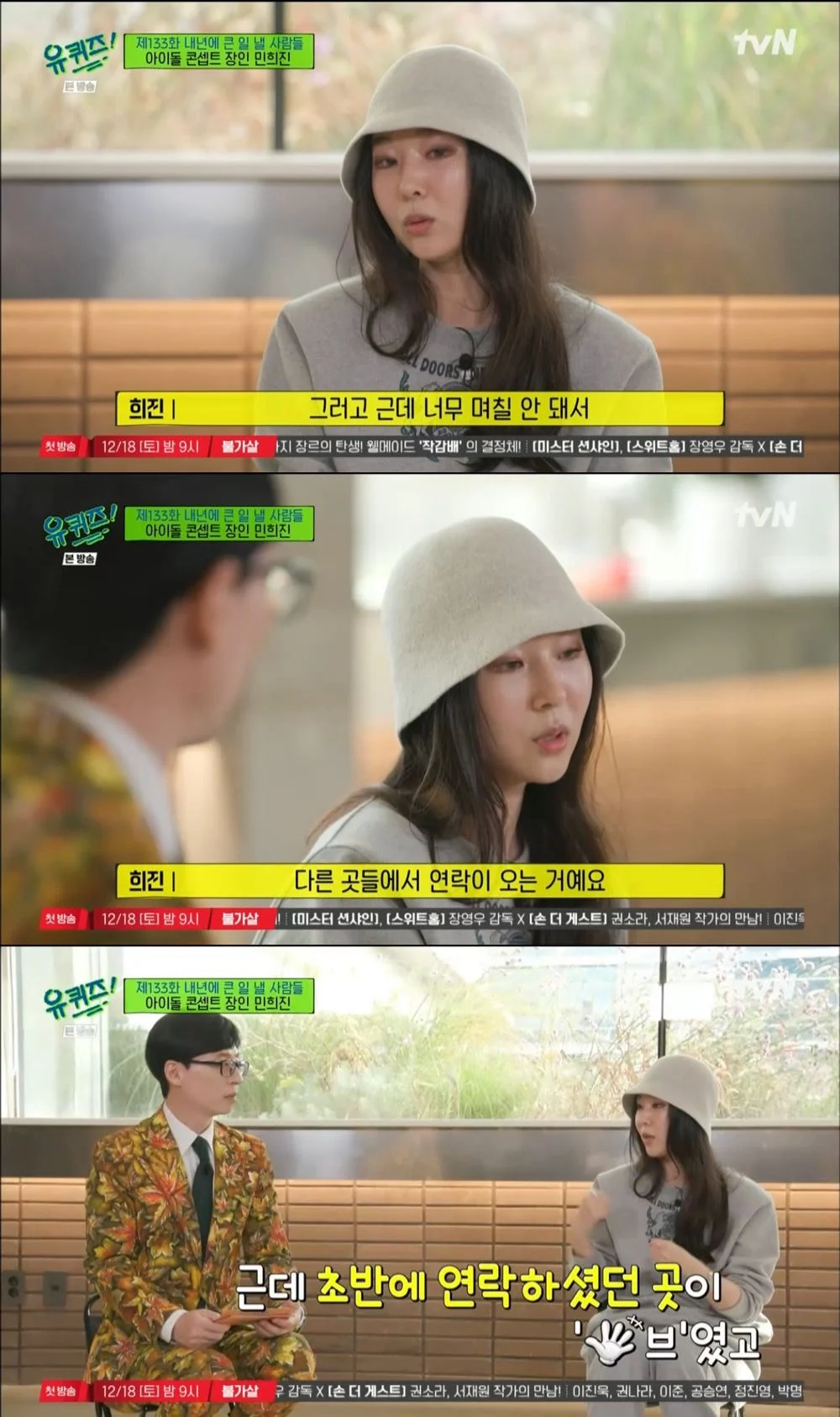 After hearing Min Hee Jin's story, many netizens gathered to an online community and commented, "She did do a lot of work back then. She was managing so many teams all at once. So of course, she would burn out," "I think she did a good job in leaving. She worked so hard. Now work won't be too much for her since she is only managing one group that's about to debut," "I like Min Hee Jin, I think she's so amazing," "She needs to balance her work and personal life. It's a good thing she left. Good for her," and "I knew she left the company because she got so burnt out. It showed in her work. So I'm glad she left."