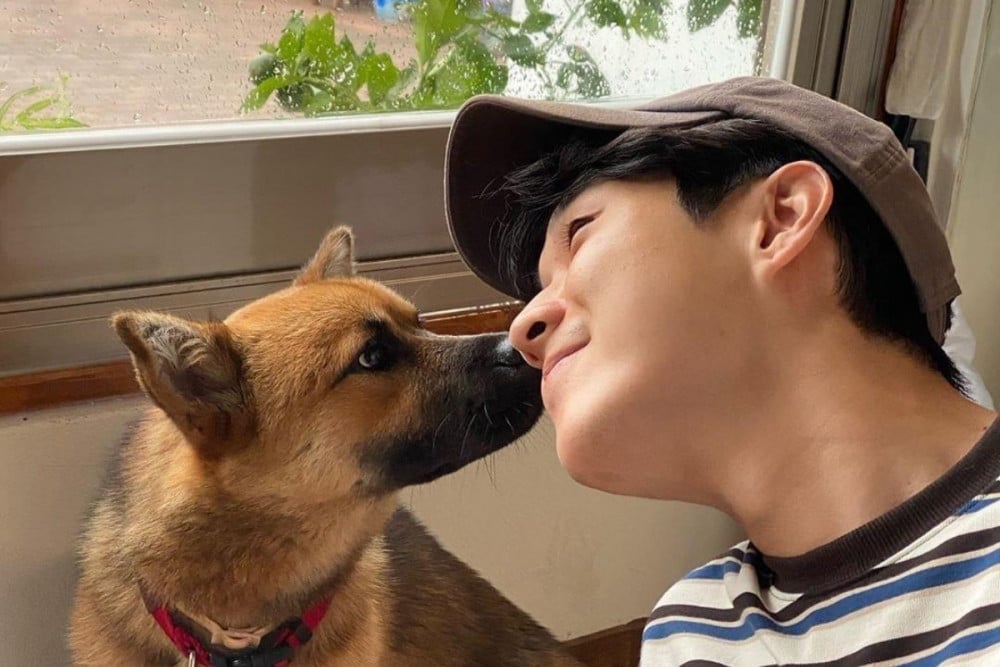 It's a common thing in South Korea where friends and family send an actor a coffee or snack truck during their filming of a drama/movie. However, it is uncommon when their dog is the one sending it!
On December 18, actor Choi Woo Sik posted a photo on his Instagram with a coffee truck banner that says in a cute tone:
"Our oppa, hwaiting!
-Ppoppi"
Evidently this coffee truck was sent by Woo Sik's dog Ppoppi. For Woo Sik's fans, Ppopi is a familiar presence in many of Woo Sik's photos posted on his SNS. Ppoppi first appeared as a house dog on variety show Summer Vacation earlier last summer.
Isn't this such a cute coffee truck? Check out more of Ppoppi below!