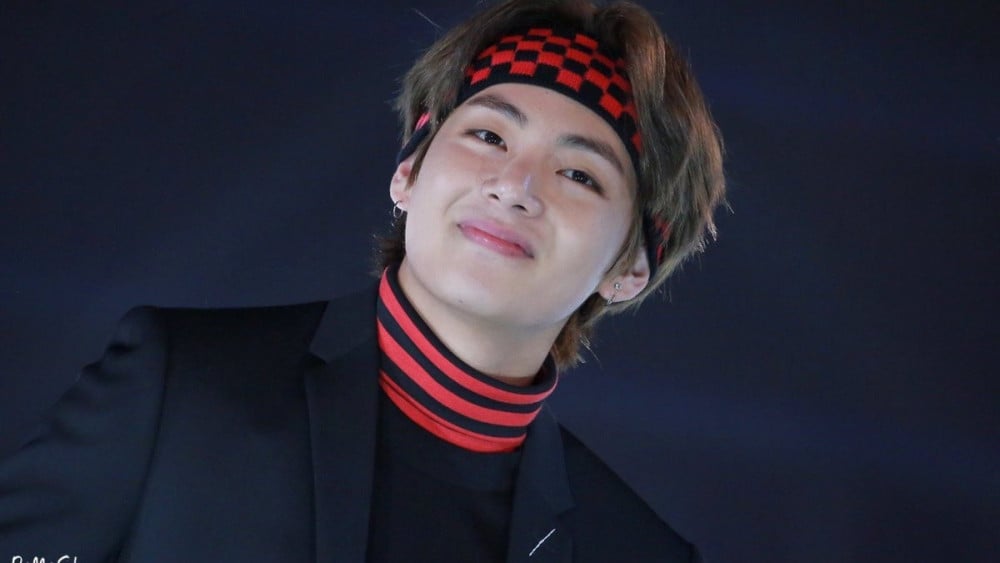 BTS member V aka Kim Taehyung, celebrates his birthday today (December 30). The 'Inner Child' crooner turned 26 this year. Like always, this time too, ARMYs have planned multiple projects in honor of his birthday. From LED screens, ads, turning Seoul into 'V land' to donation drives and charity events, the fandom is going all out to celebrate this special day.
To add to the celebration, we have created the perfect list of V's solo songs you must add to your playlist. Listen to these tracks and immerse yourself in Tae's deep soulful voice.
Here we go!
1. "Singularity" (Love Yourself: Tear)
Released in May 2018, Singularity is V's solo song and intro to Love Yourself: Tear. It is an R&B track with hints of neo-soul and jazz. His performance of this song during the Love Yourself Concert tour is worth watching.
"A sound of something breaking, I awake from sleep."
2. "Sweet Night" (Itaewon Class - OST)
ARMYs believe Sweet Night is one of the most beautiful songs composed and sung by V. This song was released as an OST for the K-Drama series, Itaewon Class, in 2020. The emotions in the lyrics and his voice will move you to tears.
"My heart is pounding tonight. I wonder... if you... are too good to be true."
3. "Winter Bear" (Solo Song)
This one's the perfect sleep track. With slow beats and Tae's soft voice, and extended music, in the end, this song acts as the perfect lullaby. Released in 2019, this is V's first English-lyrics song. He directed the music video and took the cover picture as well.
"Imagine your face, Say hello to me. Till all the bad days, They're nothing to me."
4. "Stigma" (WINGS)
It was his first solo track, which was released as part of BTS' 2016 album, Wings. You feel the pain through the song's themes of agony and suffering, where the anguish in V's voice adds further depth to the song.
"Stop crying, tell me something, Try saying to me, who had no courage."
5. "Inner Child" (Map of the Soul: 7)
It is a call from V of 2020 to his younger self, a letter to Kim Taehyung of the past who didn't believe in galaxies and just smiled through the hardship. He reassures the younger V that, in the end, everything will be fine. He sings this cheerful solo track from Map of the Soul: 7, with utmost sincerity.
"Now I wish we would smile more. It will be okay, because today's me is doing fine."
6. "Scenery" (Solo Song)
Taehyung composed and wrote the song, plus he also shot the cover photo, showcasing his passion and love for music. V softly sings over the beautiful piano tune, this story of walking with someone special by your side.
"Collect a moonlight piece, I'll make the lights, Like yesterday"
7. "Snow Flower" feat. Peakboy (Solo Song)
Songs like Snow Flower, Winter Bear, Christmas Tree are proof that V indeed is a 'December Child.' He always manages to make a great winter track perfect to sip nice hot chocolate next by the fireplace on a cold wintery day. 'Snow Flower' was his 2020 Christmas gift to the fans.
"You are my special event. Your warmth will melt, My blue and grey away."
8. Christmas Tree (Our Beloved Summer – OST)
Once again, V came back with the winter Christmas special song. It was released recently as part of K-Drama, Our Beloved Summer. 'Christmas Tree' is about a person having a romantic talk with a loved one. "Safe and warm" is how fans described this song.
"Moon in the summer night, Whispering of the stars. They're singing like, Christmas trees for us."