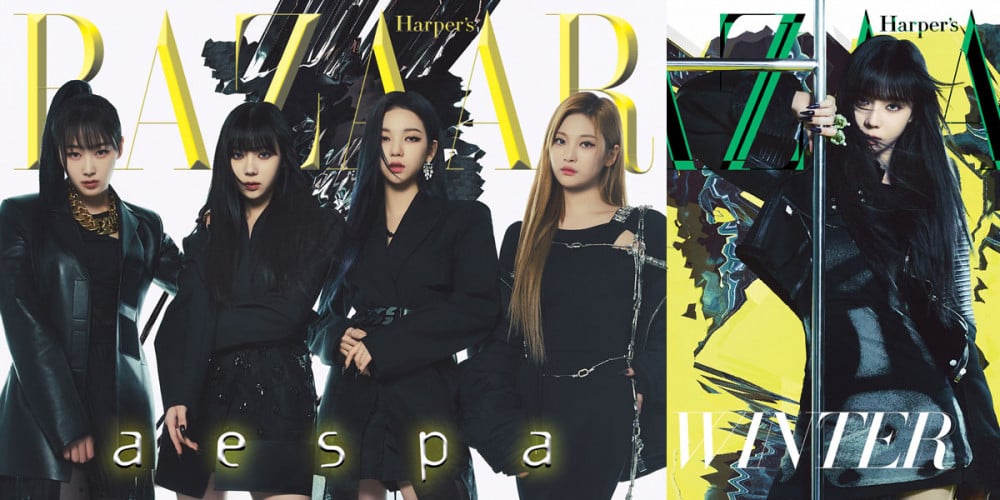 'Givenchy' ambassadors aespa have landed on the cover of 'Harper's Bazaar' magazine for its January issue, complete with 6 unique cover versions.
For this pictorial, the aespa ladies showcased stylish items from 'Givenchy's 2022 pre-spring collection, posing with the nouveau installation 'Train Track', which currently serves as the centerpiece of the 2022 pre-spring collection. On board the fantastic train, aespa took on the concept of heading off to KWANGYA, an unknown and mythical world.
During their interview, aespa opened up about their skyrocketing popularity, as well as the charms of each individual member.
aespa's full pictorial and interview with 'Harper's Bazaar' will be available in the January 2022 issue, out soon.