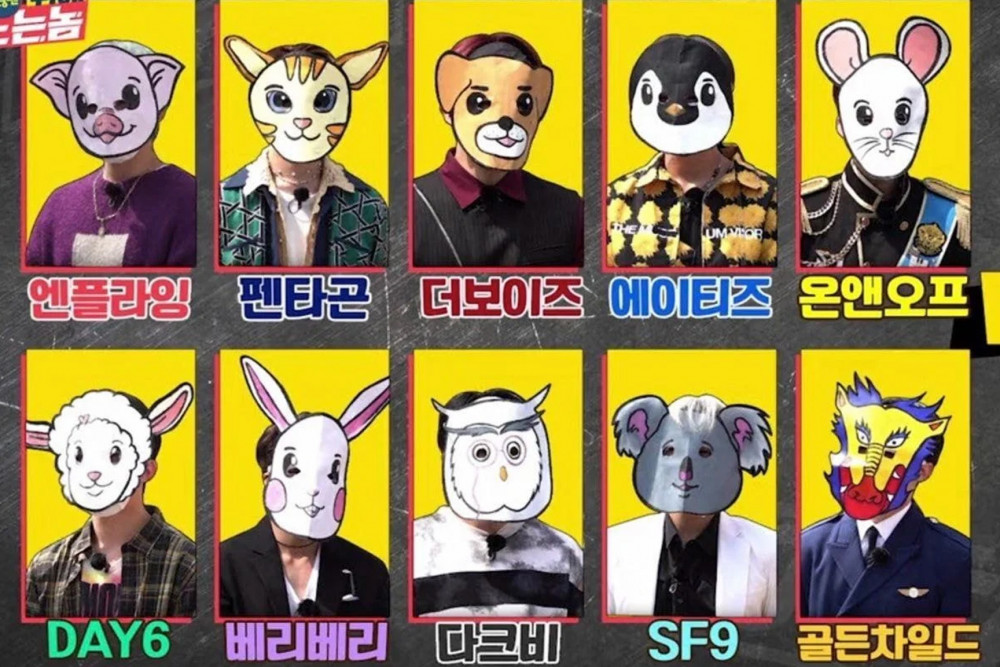 The 'Running Man' spin-off show 'Running Man: More Playing Than Running' is garnering much attention with the official game starting on episode 2.

On November 12, Disney+ officially launched the first episode of the 'Running Man' spin-off show, in which idol group members will be playing the classic tag game seen on 'Running Man.' However, the members will appear wearing masks and hiding their faces. Only those who kept their name tags intact will be able to reveal their faces at the end of the episode.

Episode 1 was an introductory episode with the official game beginning on the second episode. In the preview clip for the second episode, the 10 idol members appeared wearing the animal masks just as announced. Through this show, the idol group members who are not as well known in the group will be able to promote themselves and familiarize themselves with the public.
Despite the fresh new concept added to the classic 'Running Man' tag race, some netizens are saying it's too much and cruel that the idol members who lost won't be able to promote their group because they are not allowed to take off their masks.

While some netizens commented, "The show seems it would be fun," "I'm curious how this show will play out," and "I'm excited about this show." However, many netizens criticized, "The show is too cruel. The members can't take off their masks if they lose their name tags," "The production team is using the desperation of the idol group members," "This is too mean for the idol group members," "They should at least allow them to take off their masks at the ending," "I think this is the wrong way to go about this," "Why did they plan the show like this?" and "I don't think this will be fun, especially for the members who can't take off their masks."