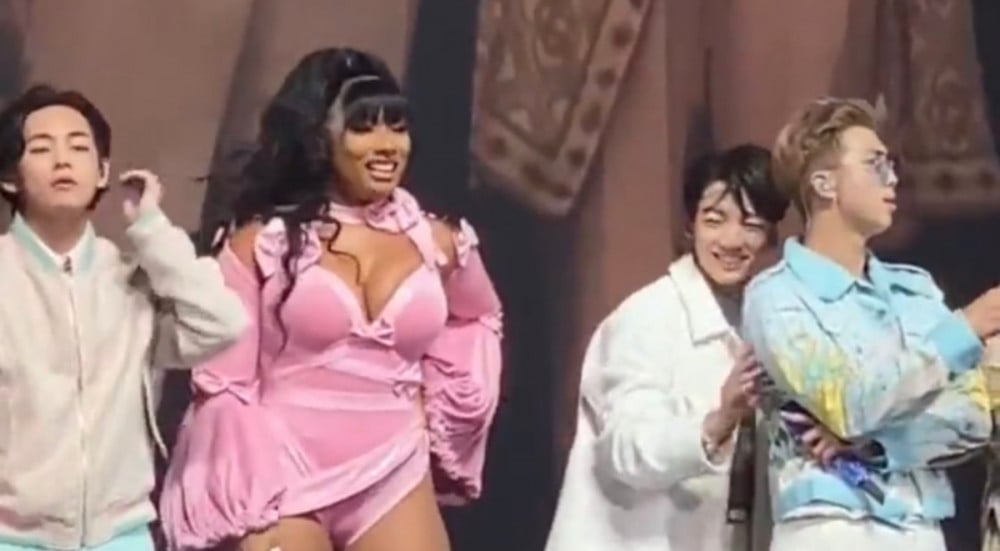 Netizens reacted to BTS's Jungkook getting visibly shy as soon as their "Butter" stage performance with rapper Megan Thee Stallion came to an end.

On November 29, one netizen took to an onlien community forum and created a post titled, "Jeon Jungkook is acting shy again". Here the netizen included photos from BTS's recent 'Permission to Dance on Stage- Live Play' concert in Los Angeles, where they held a surprise collaborative stage performance of "Butter" with Megan Thee Stallion. The netizen then wrote, "After enjoying the stage excitedly, as soon as the song ends [Jungkook] hides behind RM hyung and is conscious of [Megan] Lolllllll A shy thumbs up."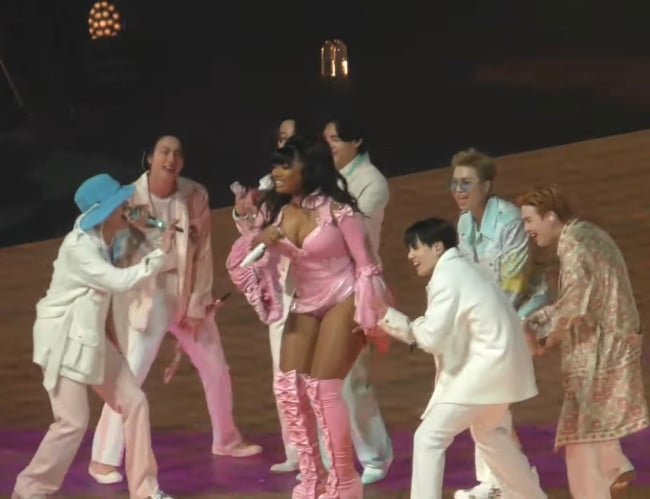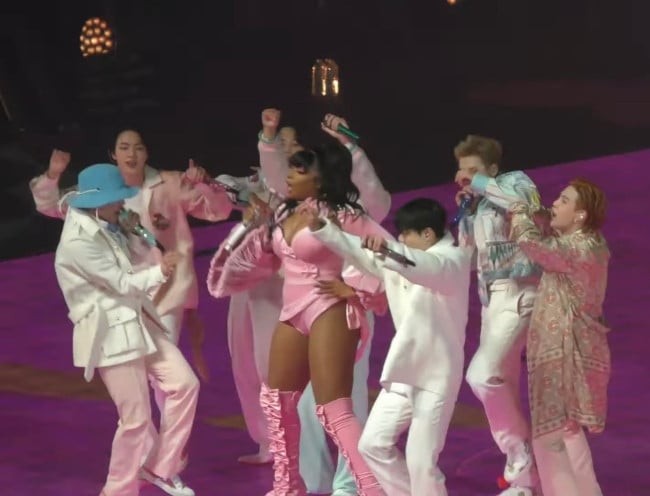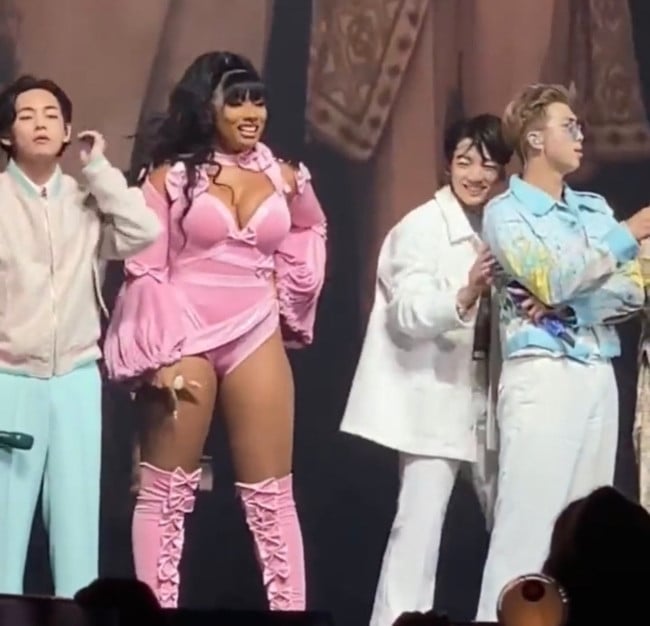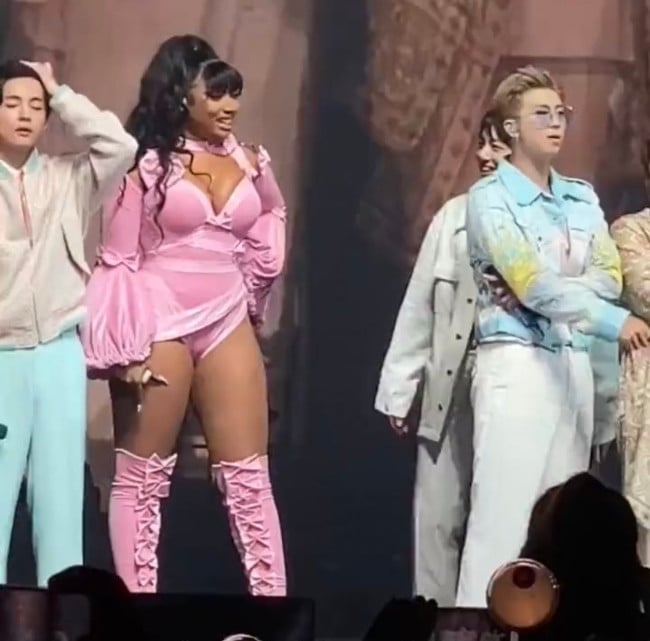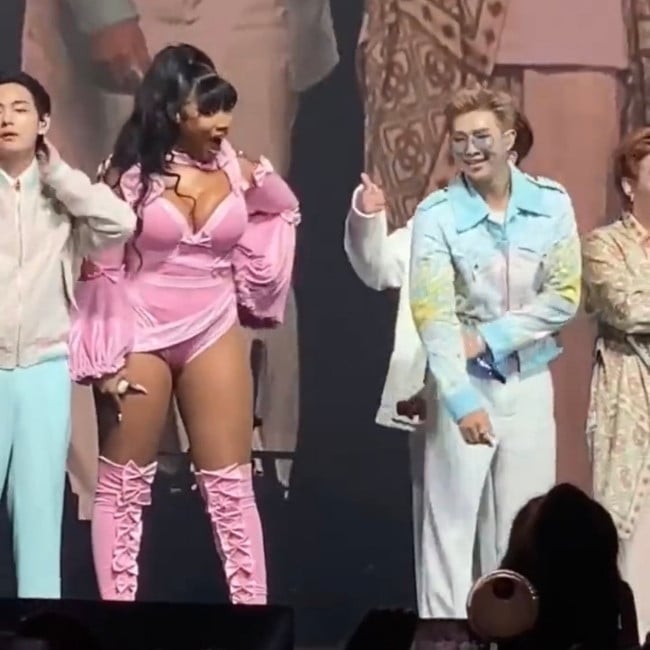 In response, some of the netizens' comments included:
"Lolll There seems to be something behind RM's back Loll."

"When he is performing he is a manly man, but when seeing this he is like a baby."

"When the stage is over he is like a soft puppy, but on stage he is a complete oppa."

"Shy Jungkook is so cute TTTT."

"So cute TT."

"He is like an innocent puppy."

"I am defeated by Jungkook's duality."

"Isn't he just too cute?"

"My heart..."

"So cute, Jungkook always goes behind Namjoon's back Lollll."

"That's why RM built up his physique..."