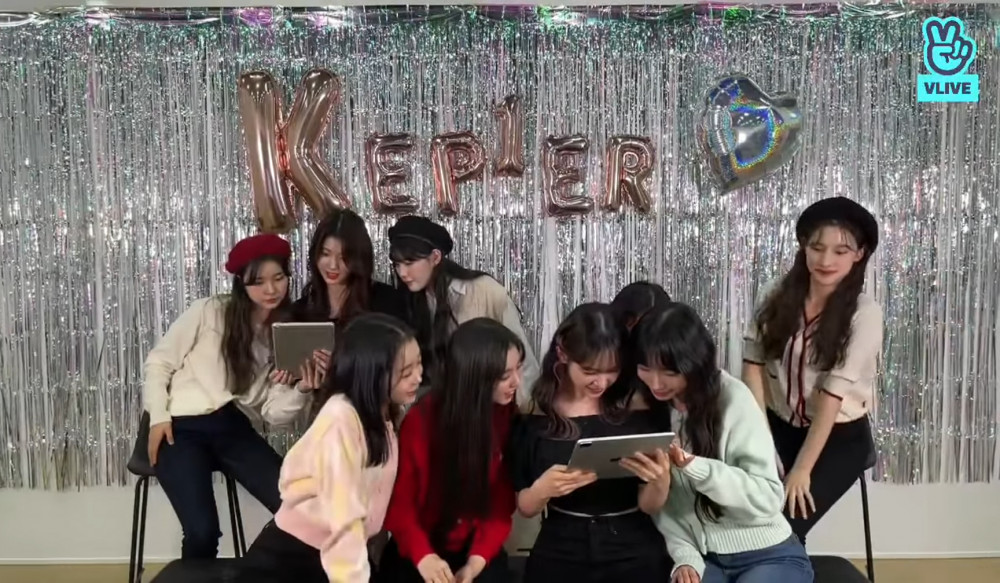 On November 4, the rookie girl group Kep1er held their first V Live and had the time to talk with their fans.
However, the girl group's V Live recently triggered a heated discussion in an online community. One netizen created an online community post with the title, "Oh, Huening Bahiyyih really hurts my heart," and posted two photos from the V Live broadcast.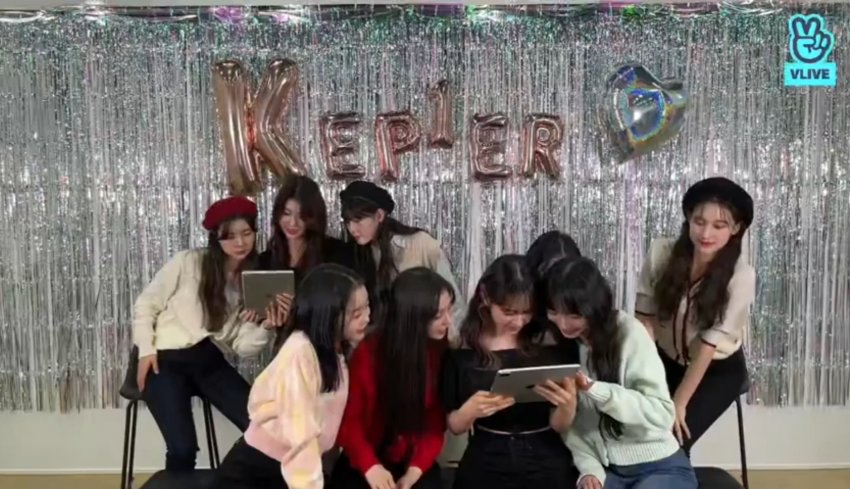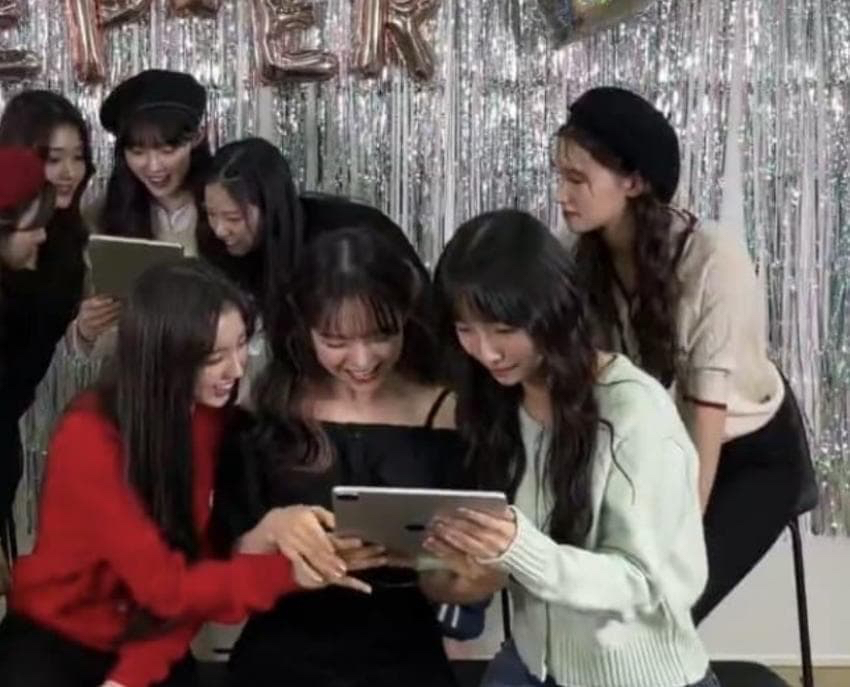 During the V Live, the Kep1er members were given two tablets so that the girl group can read the comment section of the fans. While the other members gathered to the tablet, Huening Bahiyyih was seen hovering around without being able to see the tablets. The netizen who created the post insinuated that the other members were leaving Huening Bahiyyih out and wrote, "Oh man why are they doing that to a young kid?"
However, there were some netizens who thought differently about the situation. One netizen commented, "You shouldn't make it look like Huening Bahiyyih is being left out by the other members. Her attitude should be criticized, shouldn't it? Even if the reaction from Mnet wasn't good she shouldn't be like that. She was being very passive throughout the whole broadcast and during the time the members were reading the comments, even Yujin, who is the oldest and has the most experience, even proactively joined and put the effort to read the comments but she's just sitting there. Don't say she's being bullied then the rest of the members will get malicious comments. Stop framing Huening to be a victim of bullying. I think the issue is that Huening is just staying passively in the corner like that."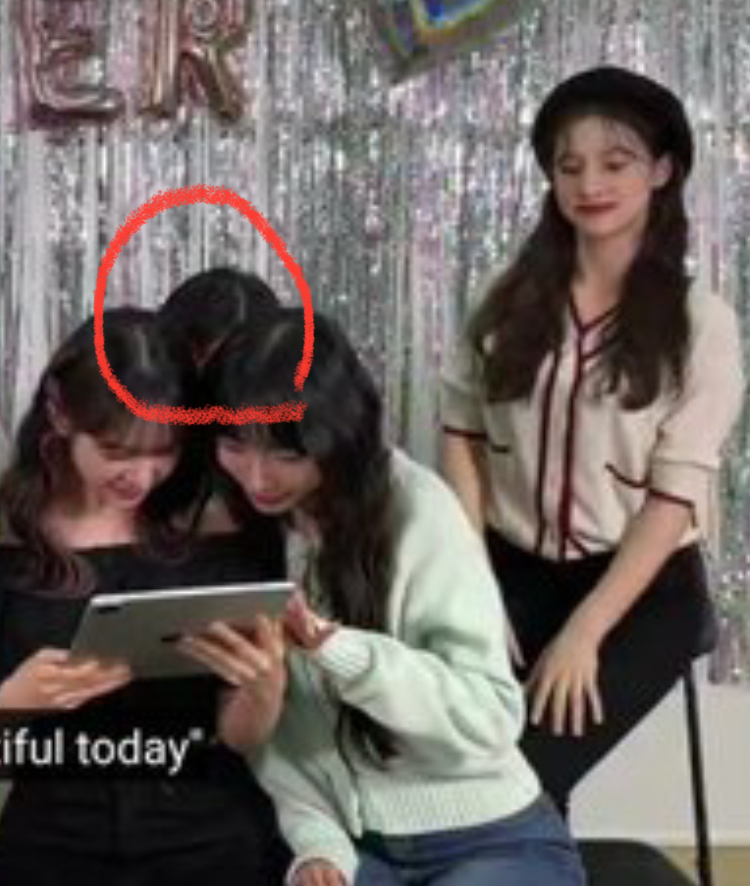 Other netizens also joined the online community to give their thoughts as well. They commented, "I think the girls are at the point in time when they're still awkward with one another because they aren't used to it yet. I don't think Bahiyyih would become suddenly confident just because her fans are saying she's a victim of bullying. And also the members read a lot of comments saying how Bahiyyih is so pretty and they were taking care of her throughout the broadcast," "She was sitting straight up and not paying attention to the comments. Even when Yujin called her over, she briefly looked and went back to sitting straight up," "I mean she got so many comments saying that her fans rigged the votes so she can be part of the group so do you think she would gain confidence just at the first V Live? If I were her, I would be careful with my actions too and feel dispirited a bit. And now people are saying she has attitude issues. Please."