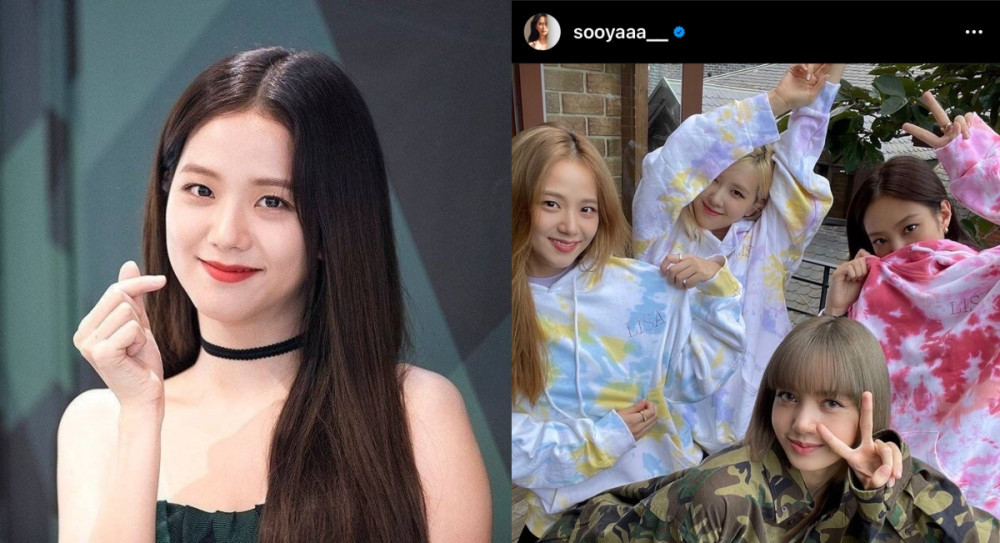 Netizens complimented BLACKPINK's Jisoo for always supporting her artist friends.
On November 4, one netizen created a post on an online community titled, "BLACKPINK Jisoo's personality". Here, the netizen wrote, "Whenever [BLACKPINK] members had solo promotions, she would go to their set, give out candy, and stay by their side. She even did that for Jeon So Mi this time..." The netizen then posted a screenshot of Jisoo's recent Instagram story, where she had reposted Jeon So Mi's Instagram story. Here, Jeon So Mi was seen cutely eating a large lollipop and thanking Jisoo for helping her "recharge properly". Jisoo replied, "Cutie, eating the giant candy first Lolll Today once again, recharge with sugar, and then dance away <3."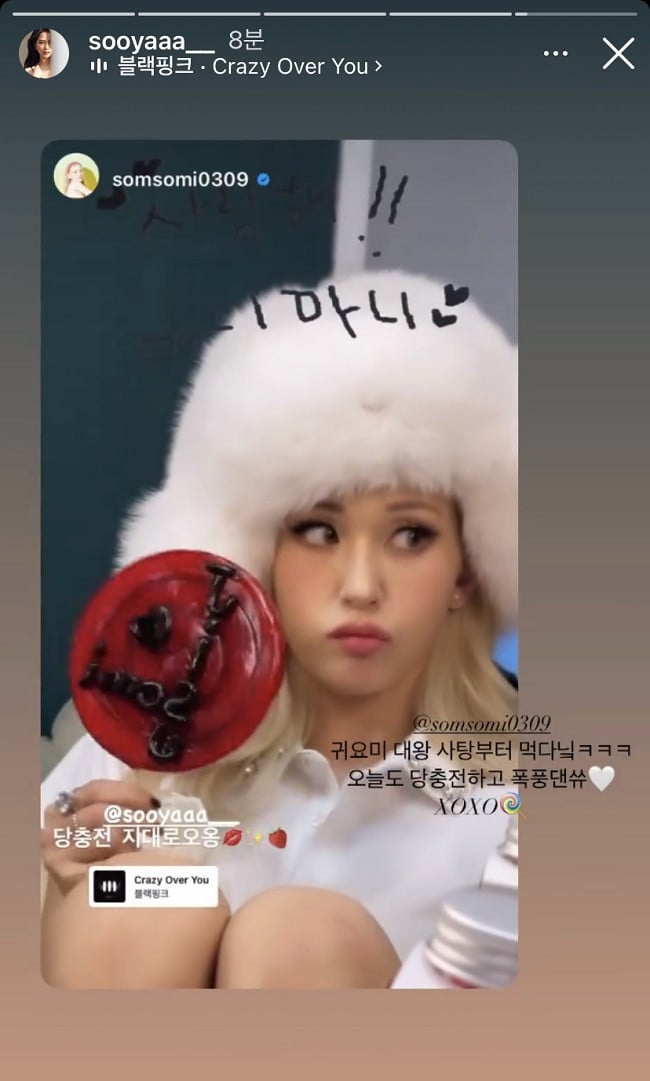 However, this is not Jisoo's first time supporting her artist friends. During all her fellow BLACKPINK members' solo promotions, Jisoo gifted them with candy and visited them during their music video shooting. For Lisa's recent solo promotions, Jisoo visited her during her music video shooting and along with the rest of the BLACKPINK members, wore Lisa's merchandise sweater. Then, Jisoo uploaded their group photo to her Instagram, and captioned it, "Lalisa's #1, #2, and #3 fans."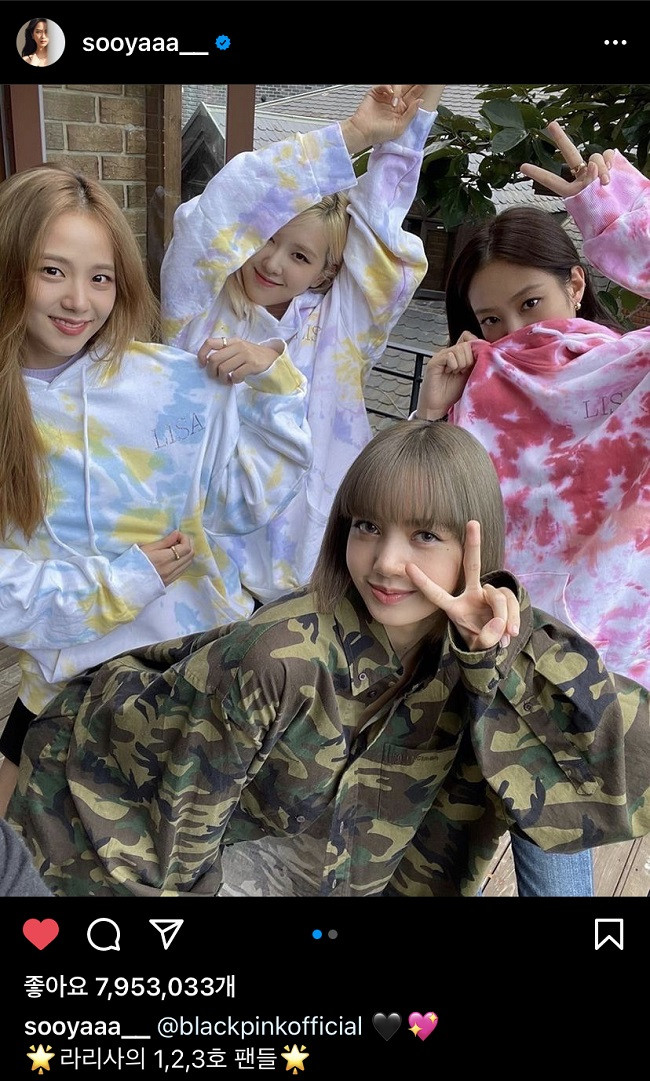 In response, netizens wrote comments such as:
"Jisoo is an angel...and such a beauty goddess."

"Woah, I wish she was my friend."

"Jisoo...until when will you stop being perfect...until the end of the universe..."

"Everyone loves Jisoo, she is an angel."

"Jisoo is the real one..."

"BLACKPINK are so sweet."

"Jisoo shines so brightly...how is she so perfect in everything TT."

"Many many workers, editors, translators, and more who Jisoo have worked with praise her for her amazing personality. Dior Beauty's creative director [praised her] when he met her for the first time and gave a feedback on his first meeting with her..."

"Pretty face, pretty heart, Jisoo is perfect."

"Jisoo is so sweet and affectionate."

"I wonder where Jisoo orders all those candies."