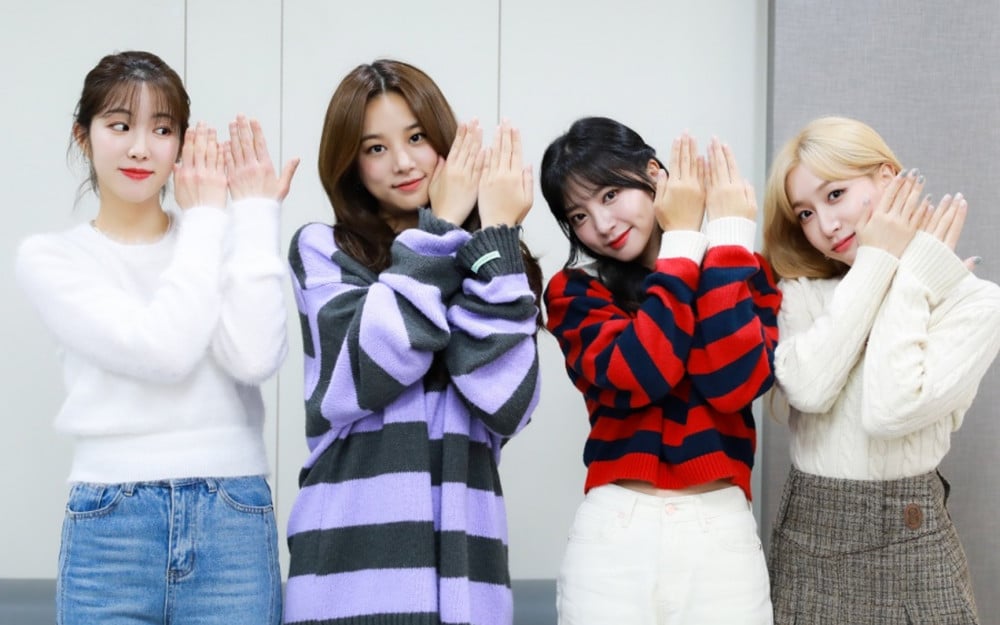 LABOUM shared about the difficulties they faced as they almost disbanded.


After releasing their third mini-album 'BLOSSOM' on November 3, LABOUM met with SpoTV News and shared the difficulties that led to the group almost disbanding until the sudden belated popularity of "Fresh Adventure."

LABOUM made their debut back in 2014 and was at the crossroad as this year marks the girl group's 7th year when the contract expires. The members candidly confessed that they had reached a crisis as they were the so-called unknown girl group that did not gain much attention.

The members stated they had actually discussed disbanding and recalled the period of difficulty. Member Jinyea (formerly known as ZN) stated, "We actually talked about disbanding. I wanted to act since before so I was thinking about changing careers to acting." Member Soyeon said, "I vaguely thought about finding a different path but I kept thinking I wanted to continue being a singer. I was looking for opportunities to feature in other artists' songs or singing OSTs."

On the other hand, member Haein explained she was thinking about leaving the entertainment industry. She explained, "Rather than staying in the entertainment world, I thought I would take the challenge in a different field. I was in the process of finding whatever that was."

Amid this, a miracle occurred. The track "Fresh Adventure" that the group released back in 2016 began gaining belated popularity after 5 years since its release. The track received attention through YouTube and began slowly gaining popularity starting in March. Then the track was featured in the MBC variety program 'Hang Out With You' and rewrote the history of gaining belated popularity.

Soon, the track came in first place in music charts, and LABOUM was summoned back on music programs. LABOUM unexpectedly gained popularity through "Fresh Adventure." This happened in their 7th year, which is the infamous jinxed year where many girl groups disband. With the success of the track, the members were able to sign a renewal and release a new mini-album this year.

The members expressed how happy they were as they said, "We don't know what to do, I think the first thing that came to our mind is that we didn't spend the seven years in vain. We felt like we were given a gift of compensation from someone." Member Haein said, "I felt I would regret if I let go of LABOUM. I couldn't believe it and thought I should just so this work."

Soyeon stated, "I really wondered if this was real. As soon as I woke up, I called out the members' names. because I usually look for LABOUM at the bottom of the music charts but I couldn't find it. I found it at the top of the charts so I couldn't believe it. It felt like we were gifted. It felt like someone was comforting us saying 'You didn't spend seven years for nothing."

Solbin also explained, "You never know what would happen. One of my bucket lists was to be on the top 100 of the music charts but that came true and I'm so happy and overwhelmed that so many people are listening to our music. I am so thankful and I think I need to rewrite my bucket list."