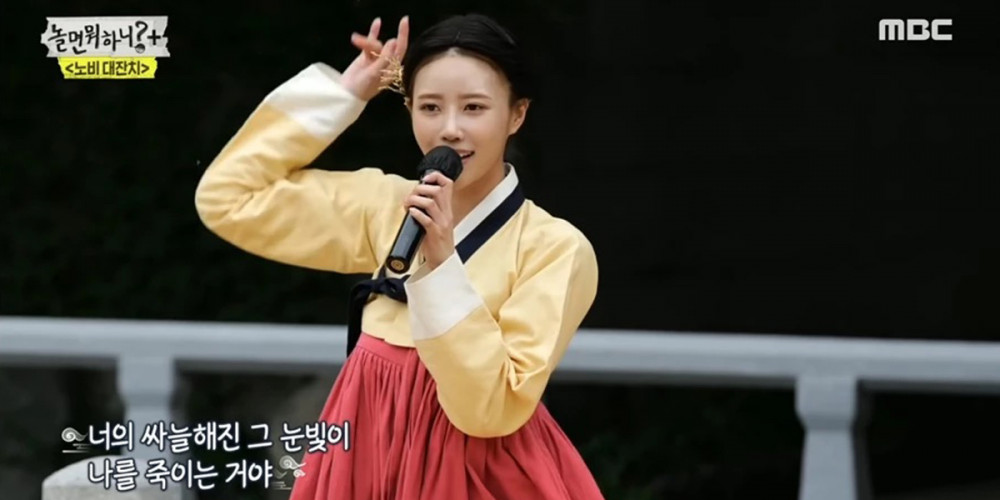 MBC is facing criticism for its recent response regarding former Lovelyz member Lee Mi Joo's "character" on the popular variety program, 'Hangout With Yoo'.
Previously, a member of the MBC Fair Broadcast Investigation Committee raised concerns regarding Lee Mi Joo's portrayal on 'Hangout With Yoo'. The committee member stated, "The latest corner on 'Hangout With Yoo' has brought back some old cast members from 'Infinity Challenge' as well as new cast members for a unique change. However, as a viewer, I feel discomfort regarding Mi Joo's role. It's true that such a portrayal of a female character would have gone unnoticed in the past. But these days, conversations regarding gender roles have moved forward, and there is a concern that when young viewers encounter Mi Joo's character on the show, they will become accustomed to the old-fashioned stereotype of a beautiful, sexy woman with no brains. I do not find it entertaining."
On 'Hangout With Yoo', the cast members often play games which require answering quiz questions. Many have noticed that Lee Mi Joo's role on the show thus far has been to come up with ridiculous answers that have little to do with the actual answers.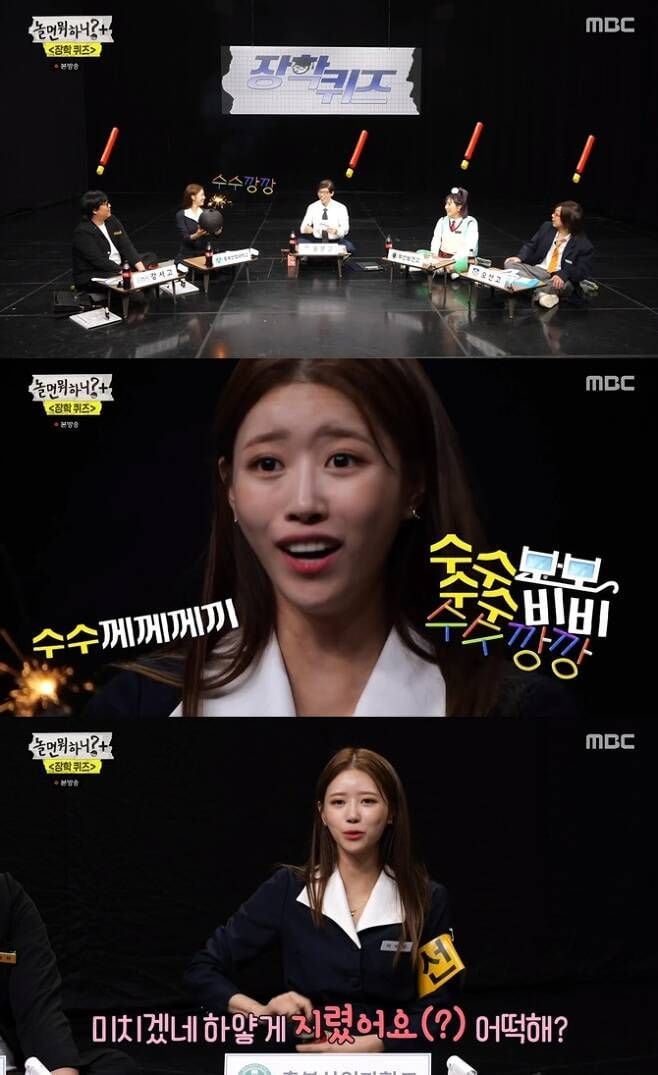 In response to the complaint, MBC issued a statement which claimed, "We did not recruit Lee Mi Joo to play the role of a character who is beautiful and sexy with no brains. We only recruited her while searching for a cast member who would be comfortable working with Yoo Jae Suk, and also add add to the male-to-female member ratio."
But this response from MBC is now facing harsh criticism from viewers. In particular, a former PD who worked on MBC's 'My Little Television' in the past before resigning to join the broadcasting sector of Kakao M was seen blatantly calling out MBC for its poor handling of the situation.
Park Jin Kyung CP of Kakao M commented on his SNS back on November 7, "That is one of the reasons why I quit working at MBC after 14-years. They require you to put out unsatisfying statements like that every time a problem comes up. Hope you folks at the broadcasting station get what you deserve for what you put out on TV."
Have you been watching 'Hangout With Yoo' featuring Yoo Jae Suk, Lee Mi Joo, Shin Bong Sun, Jung Jun Ha, and HaHa these days?